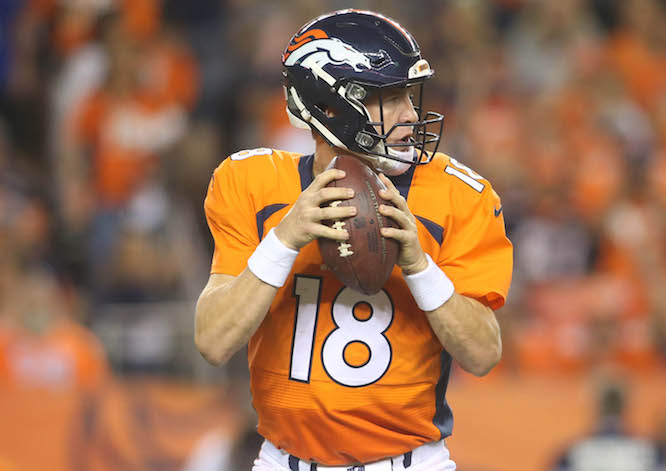 The Denver Broncos, are in fact, going for their second straight win tonight against the Chiefs to open the 2015 season.
You'd think based on the narrative in town all week that Peyton Manning is done the Broncos lost Week 1 against the Ravens. That obviously wasn't the case as Denver escaped 19-13 with some great play by the defense and kicker Brandon McManus.
So when Manning met with the media earlier this week he made sure to remind everyone of that same fact. His catchy "doctor" routine with the press grabbed all the headlines, but this may have actually been the most interesting thing he said.
In his words, here's Manning reminding everyone of that very key detail:
"I think we have to keep reminding ourselves around here that we did actually win the game and that we are 1-0. Thank goodness because I can't imagine what it would have been like had we lost the game. We are 1-0 and feel good about that. I feel like we did help a little bit out there on Sunday in order to get that win. I've always said, when you do lose a game, I think that sometimes the best medicine is to get back out there and play as soon as you can. I'm sure offensively I speak for a lot of guys that we certainly want to play better. I feel like that Thursday probably couldn't come soon enough to have another opportunity. I think everybody wants to do their job better. At the same time, we felt we did enough to help us win on Sunday. We're still learning things about ourselves. Like I said, [we're] trying to improve a little bit each week. That's going to be our goal all season and hopefully we can take another step on Thursday night."
Well said, Sheriff.
Now go make that 2-0 tonight.