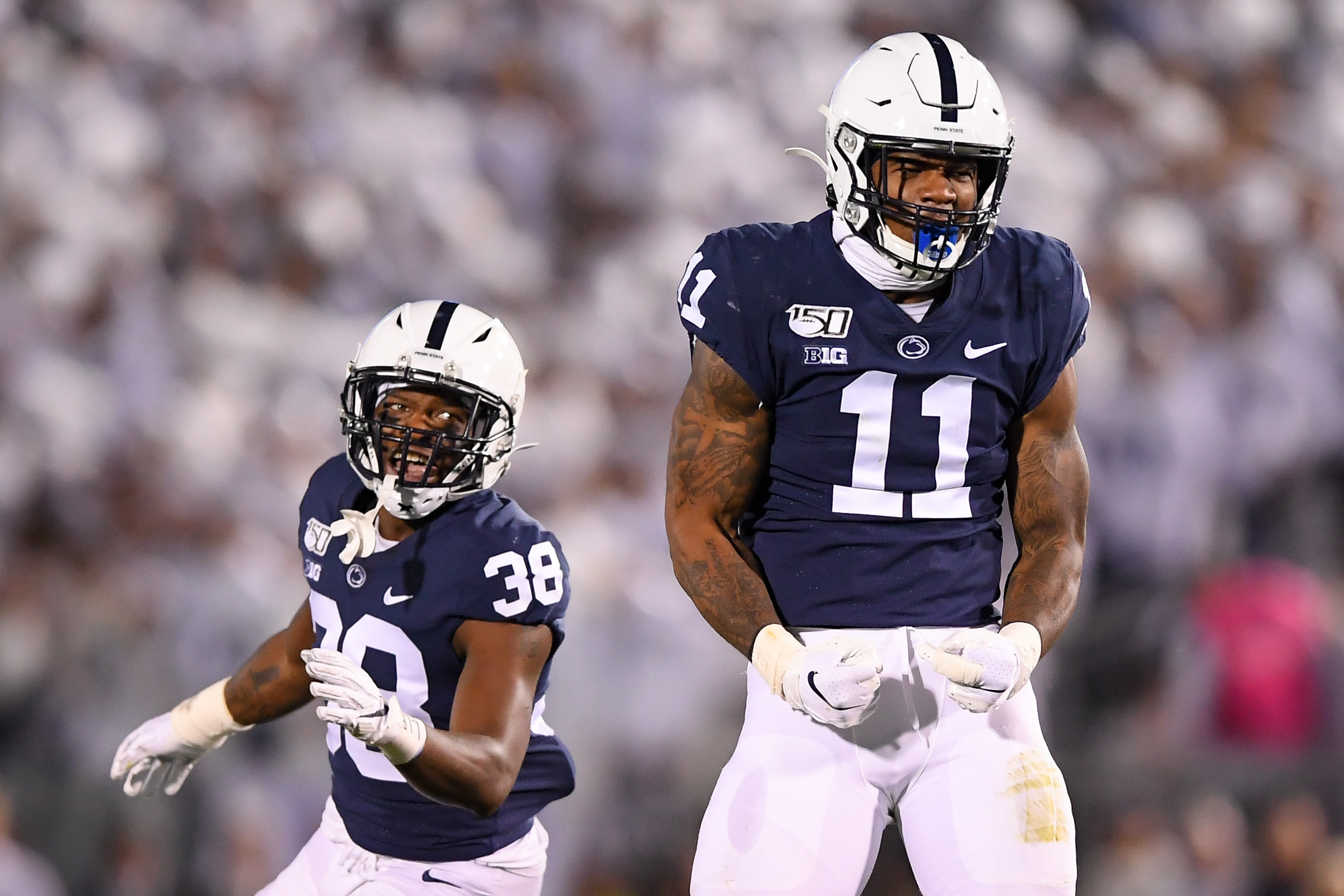 In a recent interview with the Manely Broncos Podcast, Denver Broncos insider Benjamin Allbright dropped some notes that could flip the Broncos' off-season on its head entirely, from Ja'Wuan James to Micah Parsons.
"The Ja'Wuan James thing is actually the most fascinating to me because even with that big hit they may move on from him," Allbright said. "I think that would be the only surprise."
Doing so would put the Broncos in a position where they don't have much of anything currently at right tackle.
"Well I imagine you're probably looking at a competition between Calvin Anderson and Elijah Wilkinson," Allbright said when asked what moving on from James means for Denver's plans at right tackle for 2021. "Maybe you bring Dotson back, though I doubt it, he had no mobility whatsoever. You could literally not run screens to his side because he couldn't move. He was a little better at pass pro[tection] than those other guys, but overall, just couldn't move so you knew what they were doing to that side.
"You may go to the draft," Allbright continued. "But part of the reason Mike Munchak is here is the idea that you don't have to spend super-premium picks on offensive line guys. You can just coach up the guys you've got and go from there.
The big deciding factor in Denver placing so much faith in Anderson might have been his exceptional performance against the Carolina Panthers, given the circumstances.
"Him getting out there and getting the call the morning of that he had to replace Garett Bolles . . . with the Carolina thing, I think that was big for Calvin [Anderson]," Allbright said. "Calvin's tape prior to that hadn't been great and to go out there in a game, with no notice, you hadn't gotten 'one' reps all week, and jump in there, and play like he did, I thought was big. So I think that instilled some confidence in the team and his abilities. He's gonna get a fair shot in camp."
Another big scoop from Allbright's interview was in regard to Micah Parsons and whether or not the Broncos could draft him.
"I think that they're exploring the idea of trading back and kind of building the war chest and then looking at some of those corners, looking at what's available with the edge rush, look what's available at inside linebacker, and go from there," Allbright said. "They like Micah Parsons the player, but Micah Parsons the person has some severe red flags. I mean, beyond what's even out there so I don't think that's the direction they'll wind up going."
Allbright then seemed to double-down on the low probability of Parsons suiting up in orange and blue, when asked if Parsons was 'untouchable'.
"I think he's untouchable, and I don't think there are degrees of being out on someone," Allbright said. "If character's a flaw for you, you're just out on a guy, you know what I mean? Like Josh Rosen, there were some things there — it's not like this — but there were some things they didn't like about Josh Rosen, so they were just out on him completely in that draft. And Parsons, these are severe character issues . . . I don't know if he's going to be around in the league in three years. He just — he's got some severe, severe issues. And so I just don't know if that's the direction they would go.
"I don't feel like an interview would make it better either to be honest with you," Allbright continued. "I talked to agents that were trying to recruit him, and their interviews with him — like trying to recruit him to sign with them — and that guy is something else. So I don't know that an interview would make it better."
That is an absolute bombshell. Parsons not being an option at pick No. 9 is big, but the fact he might not be an option for Denver at any point in this draft is huge.