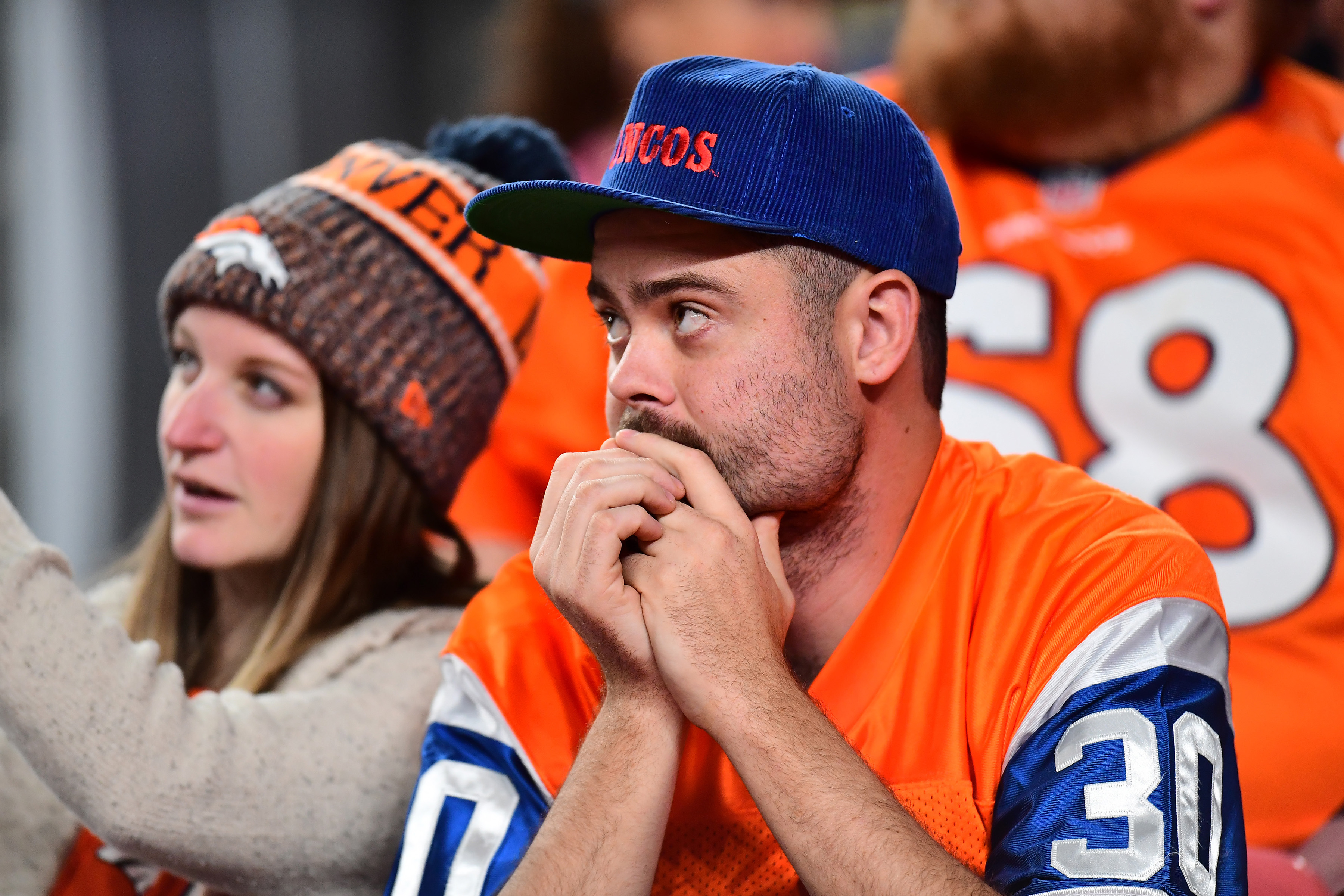 The Denver Broncos dropped to 2-5 on the season after an embarrassing 30-6 loss to the Kansas City Chiefs at Empower Field at Mile High that's igniting discussion about rebuilding.
Denver has put the rebuild on hold for the past few years trying to bring in stop-gap quarterbacks like Case Keenum and Joe Flacco, attempting to delay the process, while remaining competitive by 'rebooting' as former Broncos head coach Vance Joseph put.
Well, it's not working.
Denver's once again headed for a losing season and their nearing rebuild is the main topic on the latest Broncos Blitz podcast.
Ronnie Kohrt discusses the need to rebuild, moving away from the 'win now' strategy and focus on 2020.
Kohrt also discusses what went wrong against Kansas City, how Denver should proceed with the season and takes fans frustration and responses on social media.
Click here to listen to the full Broncos Blitz podcast with Ronnie Kohrt.
You can follow Ronnie Kohrt on Twitter for more news regarding the Broncos by clicking here and catch up on latest conversations about the Broncos, or listen to the podcast below.
Click here to listen to past episodes of the Broncos Blitz podcast and access the Broncos Blitz archived vault.