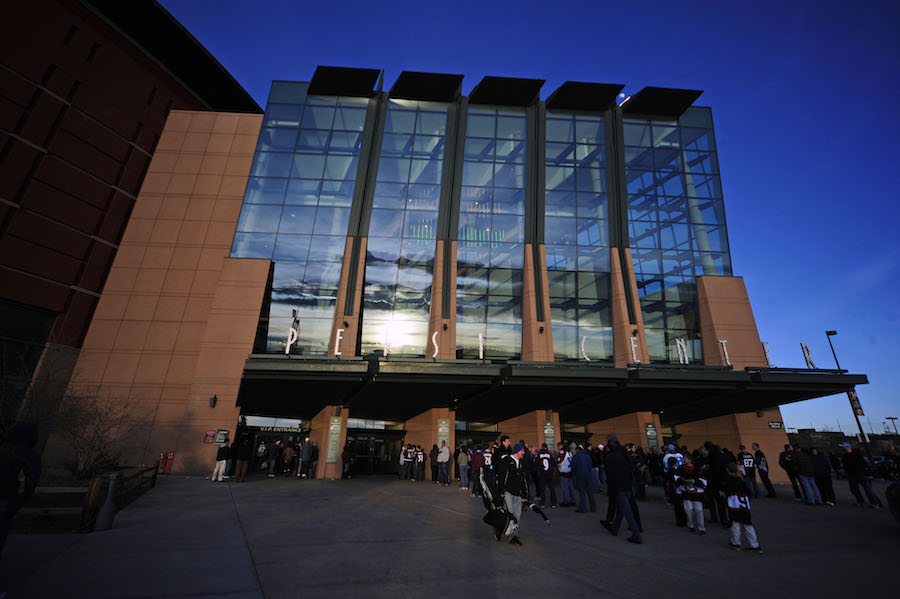 Through 13 games the Denver Nuggets sit at 5-8. That may not sound like much, but the actuality is that the city of Denver has a pretty good basketball team. In fact, the Nuggets are a couple bounces of the basketball away from being 9-4.
Denver did what it was supposed to do at home Sunday against the Utah Jazz. They won the game 105-91, but more importantly they won every quarter. The Nuggets are just 2-4 so far this season at Pepsi Center and Sunday night the team may have just turned the corner that they needed to.
When you think about the times that Denver has had a clear home-court advantage you think about the Nuggets getting up early and putting the game out of reach for opponents in the third quarter. That is exactly what the Nuggets did to the Jazz. The game was over in the fourth quarter except for the formalities.
As Denver gets back to their winning ways at Pepsi Center, and it will happen sooner rather than later, Nuggets fans need to just get to the Pepsi Center. With the exception of a few games this season, attendance has been downright awful for Denver home games.
The Nuggets have been down during the past three seasons; however, it was not long ago that Denver had the second-longest postseason streak in the NBA. Up until 2013-14, the Nuggets only trailed the San Antonio Spurs for the most consecutive playoff appearances.
So where are the fans? Why is this city not supporting the Nuggets? I have covered the Nuggets off and on for the better part of 13 years and I have never seen the Pepsi Center so dead. I know that Denver is a basketball town. I have seen the building packed to capacity and so loud that you cannot hear the person next to you. Why is it half-full now?
The reality is that Denver will not contend this season for a title; however, the Nuggets will contend for a playoff spot. This team is loaded with young talent and proven veterans. It is time for people to come see this team and support them. Make Pepsi Center alive again.
Catch Weekend Drive with Sean Walsh every Saturday and Sunday on AM 1340 | FM 104.7 or stream live any time for the best local coverage of Colorado sports from Denver's biggest sports talk lineup.