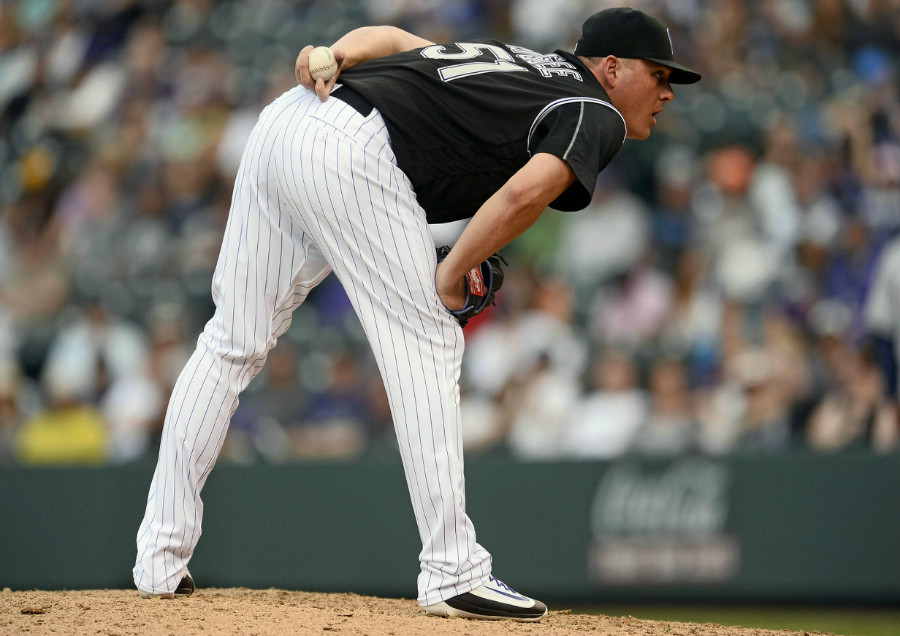 The Rockies traded for relief pitcher Jake McGee of the Tampa Bay Rays during the offseason, and he's quickly slid right into Colorado's closing role.
McGee, 29, is tied for third place in all of the Major Leagues in terms of saves, something Rockies fans should be excited about, but McGee still seems to rattle Rockies fans when he takes the mound.
McGee has blown two saves this season, and that's drawn the ire of fans across the state, but three of the league's top 11 closers have done the same.
People need to also understand that McGee has never been a full-time closer in his career. In Tampa he had superior closers in front of him like Fernando Rodney, Brad Boxberger and Kyle Farnsworth. The only time McGee really saw consistent time as a closer was back in 2014, when he did fairly well, acquiring 19 saves to pair with his 1.89 ERA.
McGee entered the series finale against the Diamondbacks having to face some extreme adversity.
The game was a strange one and included his team blowing a six-run lead, Nolan Arenado putting the Rox back on top and the Rockies being winless in their previous seven games at home.
The Rockies needed a win badly, and when they re-took the lead, they called upon McGee to finish off the game.
McGee did his job, and the Rockies managed to snap their home-losing streak.
His teammates and manager both have the utmost confidence in their closer's ability to finish games for them.
"Jake came into the game and closed it like we expected him to," Nolan Arenado told Patrick Saunders of The Denver Post after the game.
"His velocity was up again today, and he's commanding the ball better," Manager Walt Weiss said. "Jake's throwing the ball well right now."
He really is, and people need to be happy they have McGee on their side.
The Rockies have not had a top-15 closer since 2012, when Rafael Betancourt was the 15th best in the game.
Bottom line is: The Rockies got their guy, and a good one at that.
Sure, he will have some bad outings, but everyone has a bad game now and then. Arenado and Carlos Gonzalez have off nights at the plate; Tyler Chatwood and Chad Bettis run into trouble from time to time. But they bounce back, and that is exactly what McGee has done.
Following his first blown save of the season, I asked McGee how you adjust and recover from an off night.
His response? Fitting.
"Amnesia," McGee said. "Things happen, every game is different. As long as I am consistent game-in and game-out … this happens to a lot of relievers."
McGee has done all the right things this season, bouncing back accordingly and adjusting to different situations.
McGee is a solid closer that has shown he can be successful in Colorado, and that is something to be excited about.