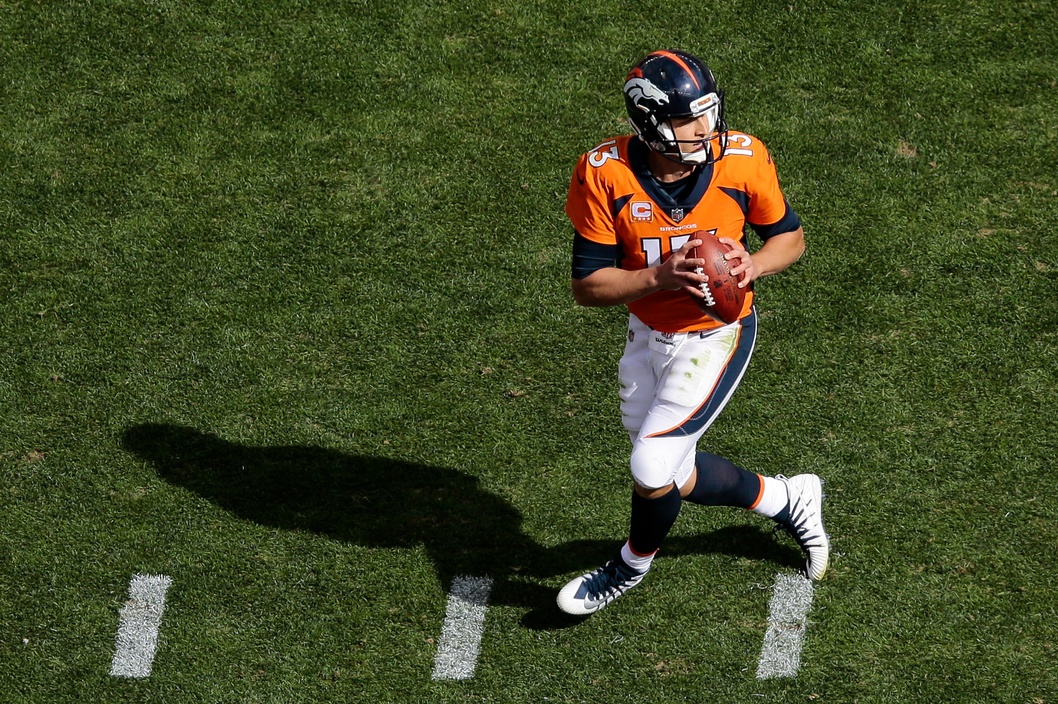 The Denver Broncos will be looking for their quarterback of the future in the off-season, but while the Broncos continue to search for their franchise cornerstone in the NFL draft or free agency, could the arm Denver is looking for still be on the roster?
In an interview with Gil Whiteley and Mark Jackson of Mile High Sports AM 1340 | FM 104.7, former Broncos signal-caller Jake Plummer discusses the quarterback that's caught his eye this year for Denver, and it turns out he's already the current starter — Trevor Siemian.
"[In] every career there's always little dips and pitfalls," Plummer said.
"He wasn't allowed to work through that, which I was a little upset by, not that I don't like Brock Osweiler or Paxton Lynch… but I believe that Trevor (Siemian) has a skill set; I think he's better than a lot of the starters in the league."
Click here to listen to the full interview with Jake Plummer, including what he had to say about winning in the playoffs, playing quarterback and more, or listen to the podcast below.
Catch Anything's Possible with Gil Whiteley and Mark Jackson every weekday from 11a-1p on Mile High Sports AM 1340 | FM 104.7 or stream live any time for the best local coverage of Colorado sports from Denver's biggest sports talk lineup. Download the all-new free Mile High Sports Radio mobile app for Apple or Android.