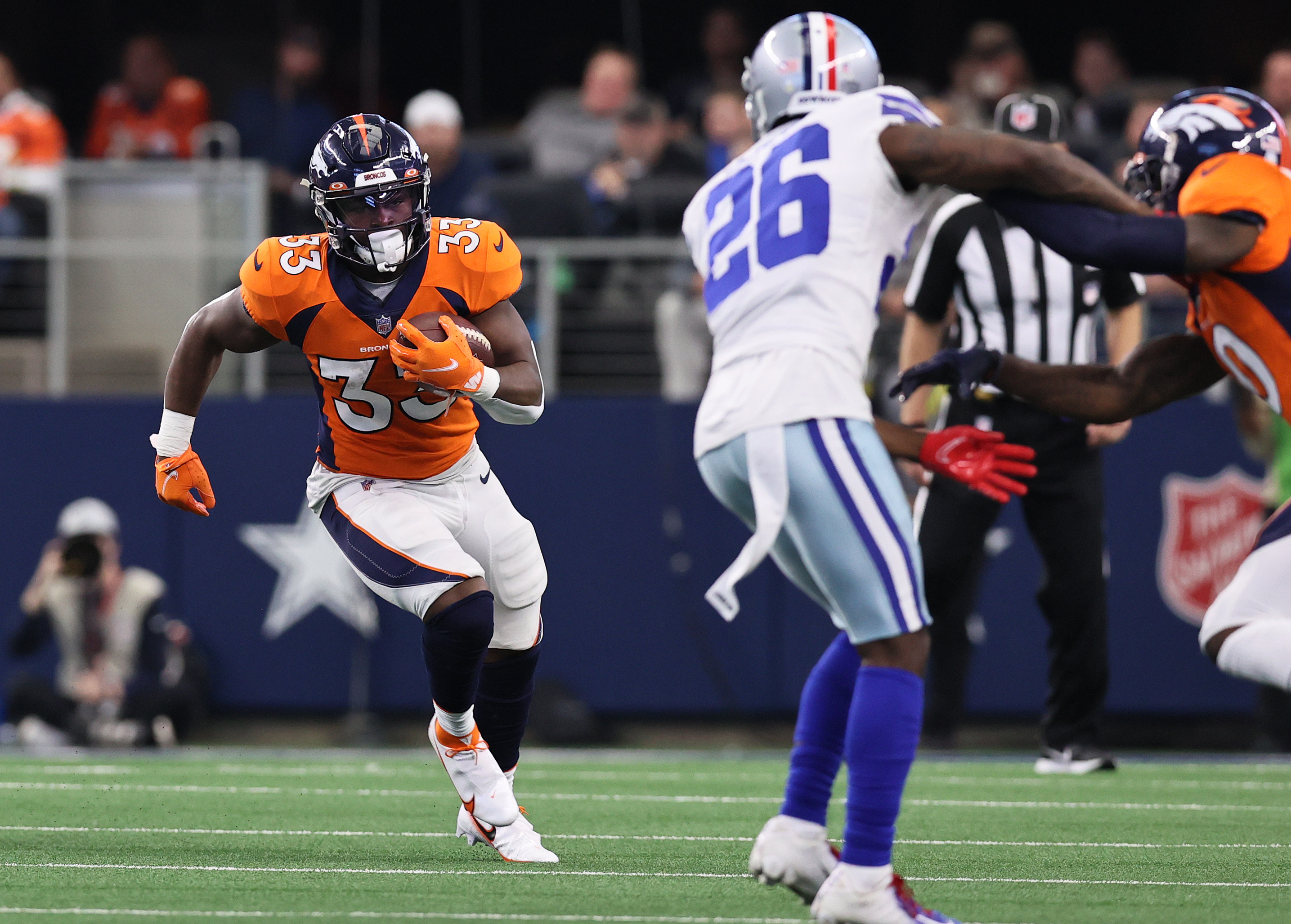 Taking a running back early is generally a poor idea, but when you land a special talent like Javonte Williams, it's well worth the pick.
Halfway through his rookie season, Williams appears to get better and better by the week as his running style matures and his patience and vision improve and adapt to the speed of the NFL.
He had his most impressive game of the season this past week in Dallas, gaining over 100 yards on 6.5 yards per carry, and trucking multiple Cowboys defenders on what many dubbed 'the run of the week,' though it ultimately finished second in Good Morning Football's "Angry Runs" segment.
The angriest of runs, @KyleBrandt

📺: FOX pic.twitter.com/8Q9xTDj6Ho

— Denver Broncos (@Broncos) November 7, 2021
Williams impressive running isn't just turning heads outside the Broncos facility though, as Broncos coaches and players alike can't stop themselves from heaping praise onto the rookie back.
"He reminds me a little bit of probably the best back I've been with on a team," Fangio told the media on Wednesday. "I'm not going to say he's there yet, but Edgerrin James. He kind of runs a little bit [and is a] complete player as Edgerrin."
If Williams is half as good as James over the course of his career, Denver will be very happy with their pick.
It's crazy to think that, as a rookie, Williams is already being compared to 'the best back' Fangio has ever worked with — and he's been in the league a while — who just so happens to be a Hall of Famer.
Fangio isn't too hung up on that rookie designation in regard to Williams though.
"He's just a really good player," Fangio noted, as he continued his praise of the offensive rookie. "He's a rookie by classification, but not by play and demeanor and professionalism. He doesn't act like a rookie at all. The guy is really good."
Just because Williams is off to an incredibly promising start though, Teddy Bridgewater won't stop demanding more from him, as this team chases its first postseason birth in over a half-decade.
"He's definitely met my expectations, and he can definitely be better," Bridgewater said. "We all can be better. It's great to see him having the success that he's having. It's just a taste of what it can be and what's out there for him. I think if we all have that mindset that we can all be better, it's going to help this team get better."
If Williams does get even better, look out world.