Johnny Bowlen, the son of Broncos owner Pat Bowlen doesn't call any shots at Dove Valley or Sports Authority Field – he's been pursuing other interests since leaving Stadium Management Company after a June 2015 arrest and subsequent conviction for domestic abuse – but he's still 100 percent behind the Broncos and 100 percent behind the idea of bringing Tony Romo to Denver.
Bowlen posted a picture of Romo giving thumbs up on his Instagram account on Thursday with the caption: Old is Gold!!! I'm Feeling Romo Time…. ? Unleash the next ? #TROPHIESFOREVER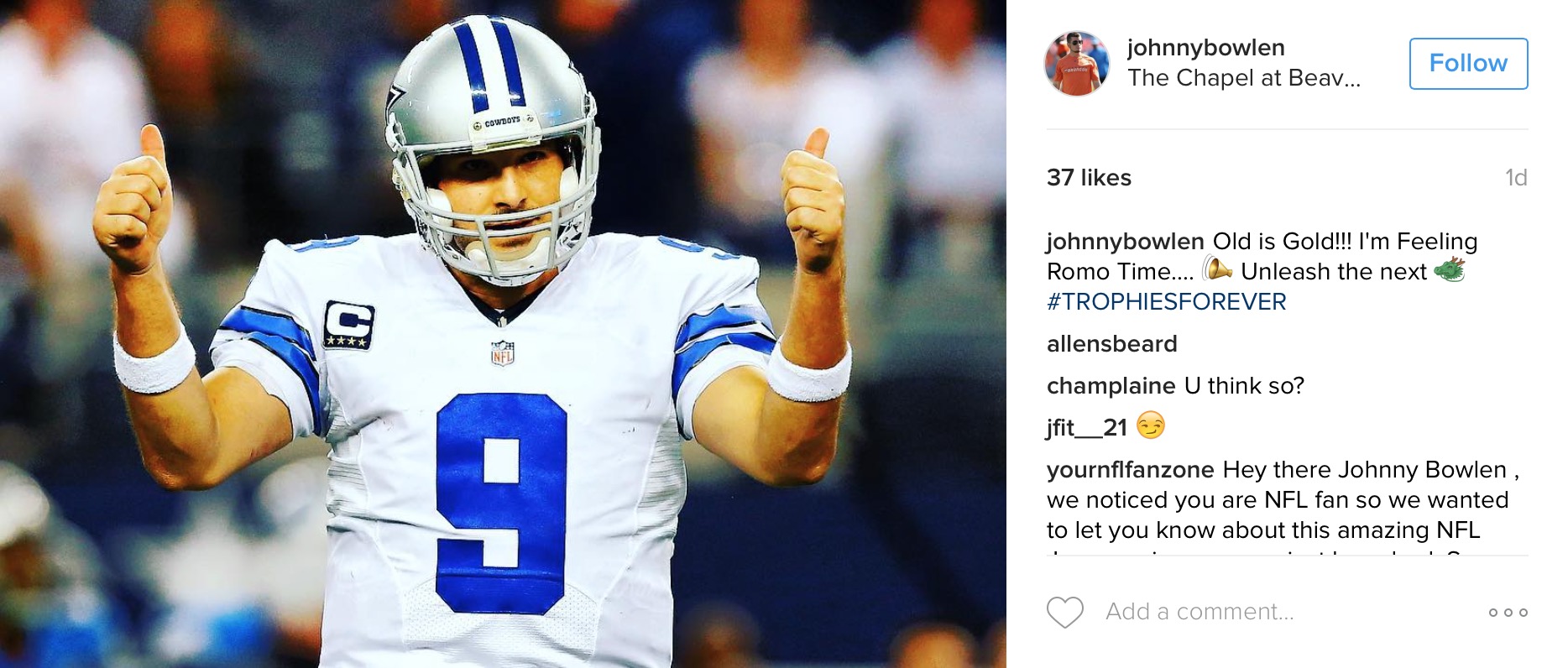 The Broncos will enter the 2017 offseason with plenty of questions at the quarterback position, as 2016 draft pick Paxton Lynch is still developing as a NFL player and Trevor Siemian struggled down the stretch in his second year in the league and first year as a starter.
Romo missed significant time in 2016 with a compression fracture to the L1 vertebra in his back. Romo was forced to cede the starting job to rookie quarterback Dak Prescott, even after his return in Week 11, after Prescott led the Cowboys to an 8-1 record through the team's first nine games. Romo is under contract with the Cowboys through the 2019 season with an average salary of $18 million per year.
Denver had success back in 2012 signing a quarterback who spent a year sidelined by injury when they landed Peyton Manning. Manning and the Broncos made the playoffs four consecutive years beginning in 2012, going to two Super Bowls and winning one.