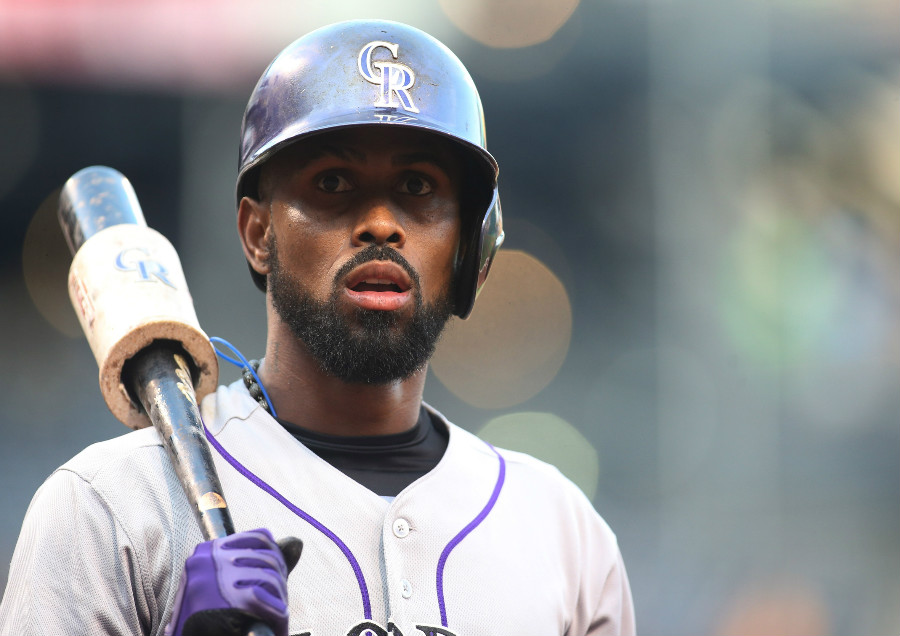 Jon Heyman of MLB Network has reported that Colorado Rockies shortstop Jose Reyes will get at least a 60-game suspension from Major League baseball as a result of a domestic violence incident that happened nearly seven months ago.
"Jose Reyes should hear his penalty from MLB for domestic abuse soon, and word is that it'll be at least 60 games and perhaps significantly longer than that," Heyman wrote on his Facebook page. "Eighty games, or about a half a season, may be a fair ballpark estimate, according to some."
Reyes has been on paid administrative leave since the beginning of the season, earning upwards of $4 million dollars in that time span, and is owed roughly $40 million dollars through next season.
Aroldis Chapman was given a 30-game suspension earlier this year, but Heyman believes Reyes will receive an even stiffer punishment.
"Reyes' offense has been seen as more serious," Heyman writes, "as hotel workers at their Maui hotel reported that Reyes' wife Katherine suffered injuries to her neck, wrist and thigh."
With the emergence of Trevor Story it is unsure at this point if Reyes will ever play another game in a Rockies uniform.