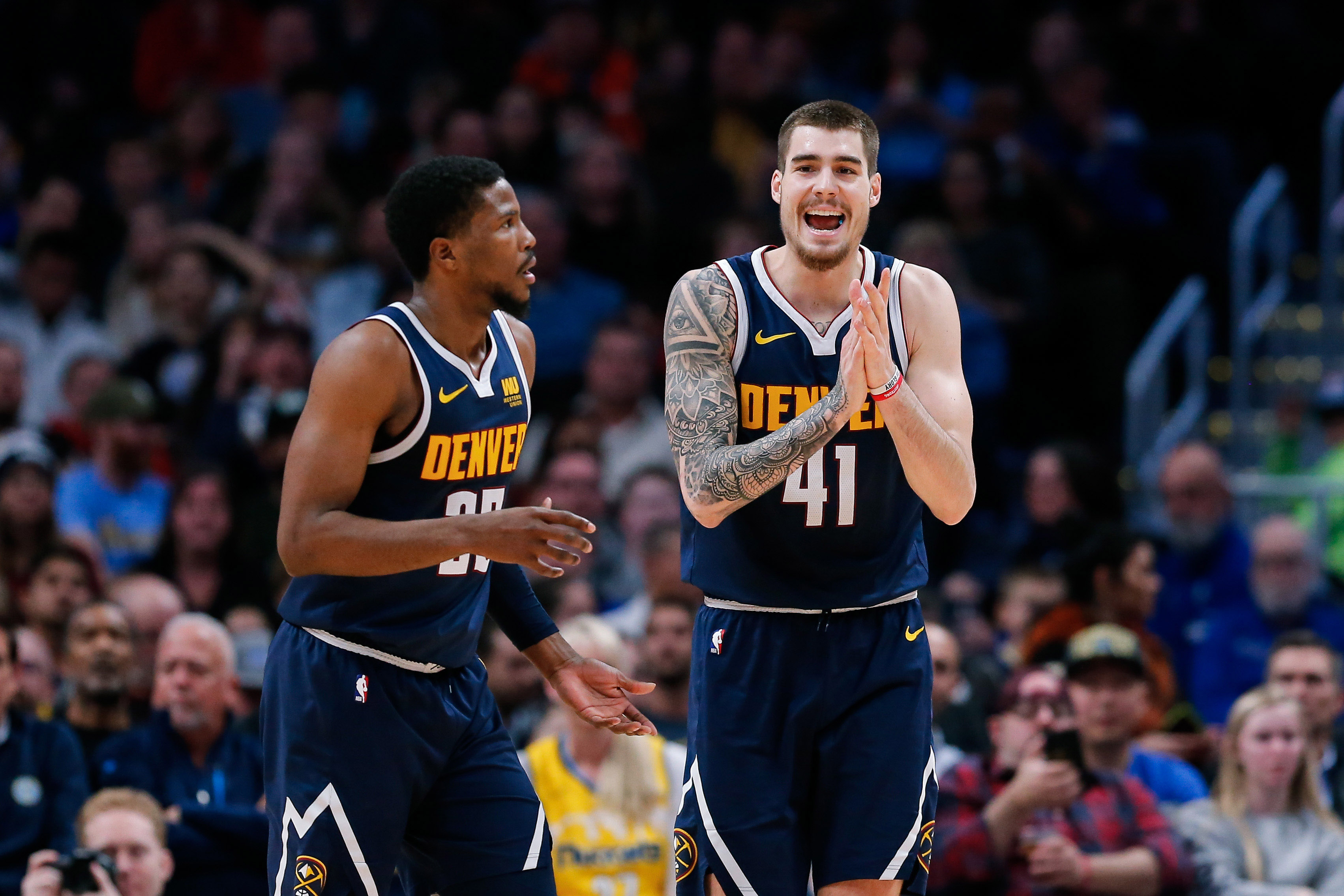 Over the last few games, Nuggets head coach Michael Malone has spoken about players dealing with the bumps and bruises throughout the season. Aside from the many injuries the Nuggets have suffered, healthy players — including Jamal Murray and Juancho Hernangomez — have been dealing with the fatigue of playing far more minutes in lue of their teammates absences. In 38 games this season, Hernangomez has played the same number of minutes he has accumulated over the course of his first two seasons combined.
"He's definitely dealing with some injuries right now. We are trying to help him thought it," Malone stated when asked about Hernangomez health before the game. "I give him a lot of credit because he's dealing with some pain and discomfort, but he is not allowing that to be an excuse. He still wants to go out there and fight and compete."  
Hernangomez articulated a similar sentiment during his postgame press conference after stomping the Clippers 121-100 at the Pepsi Center.
"My groin is killing me," Hernangomez told the media after the win over the Clippers. "I got something there. I have been through pain, but it is day-to-day. Some days are feeling better — like I can play — and other days I am [in] a lot of pain, but it is what it is. I don't want to pull any excuses. I tried to help the team in other things. The team stepped up and won these games."

"It's in the groin. It is a lot of pain."
Since the start 2019, Hernangomez has been shooting 10 percent from 3-point range. He has also not started in the last three games. At this point, it would not be surprising if he ended up having a few nights where he is out due to his groin injury.
"If it gets to a point were we have to shut him down for a little bit, we will do so," Malone said when asked about Hernangomez's future availability. "But as of right now, our training staff thinks it is something he can play with and hopefully we can get him back to playing at the level he was earlier in the year."
Hernangomez is having the best season of his career thus far and is averaging 9.3 points, 5.4 rebounds, and one assist in 38 games. He has started in 25 games this season and is shooting 47.8 percent from the field and 41.5 percent from 3-point distance.