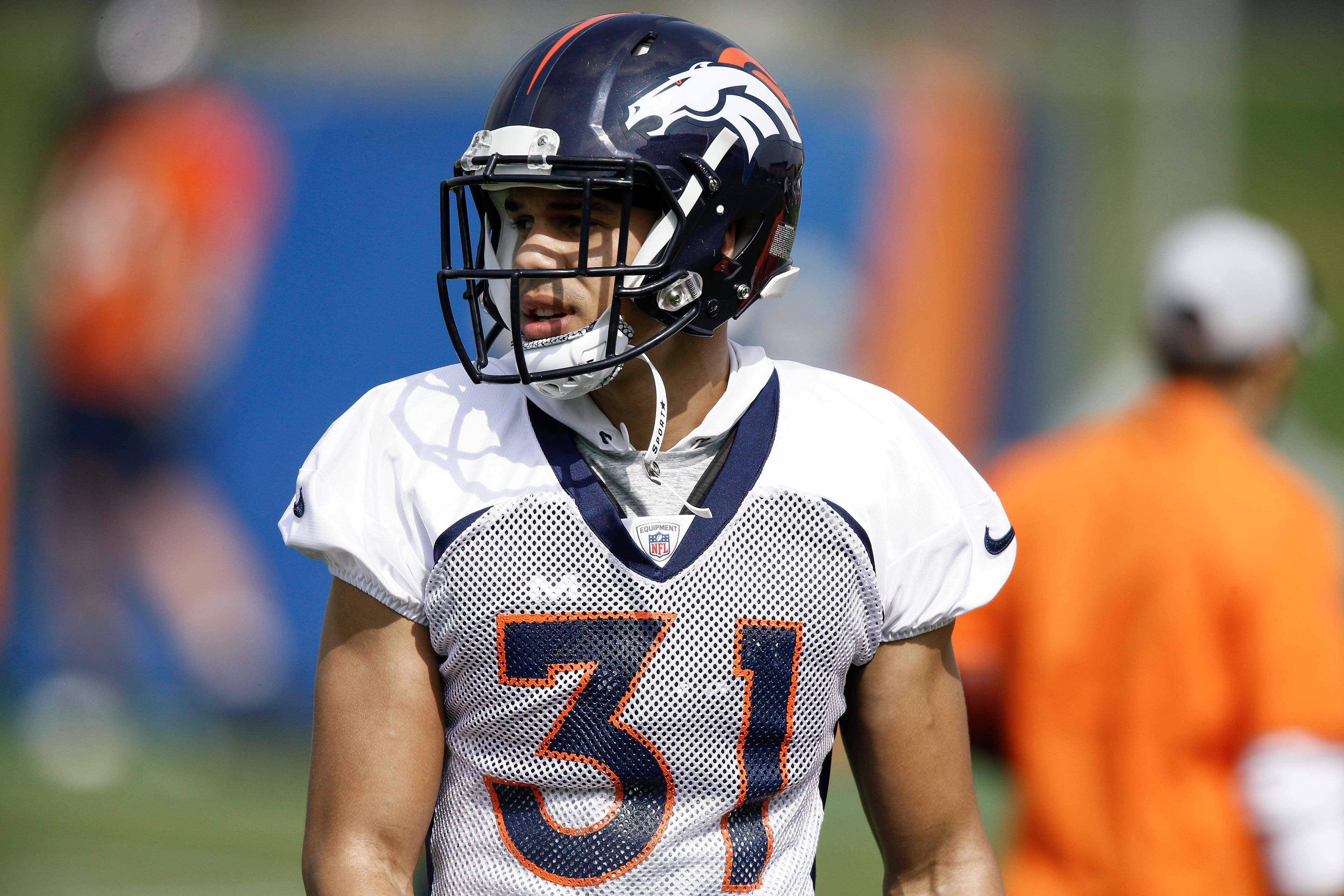 The Denver Broncos' wide receiver corps certainly looks improved in 2018, showing off their natural talents and rejuvenated mindset as the new season approaches – and it's caught the eye of their opposition in practice, third-year safety Justin Simmons.
"They're playing with more confidence," Simmons said, complimenting his teammates after practice to Mile High Sports' Ronnie Kohrt on Wednesday.
"A fresh start… Everyone here expects this organization to produce in the season. We're obviously nowhere near content, and highly upset with last year's season."
The disappointing 2017 season represented the first year since 2011 where no Broncos receiver reached the 1,000-yard plateau. Simmons says that the disappointment of 2017 has fueled extra work in 2018, and now the fruits of their labor are being revealed.
"You've got to put in work in OTA's and training camp, and that's what this team has done; you're starting to see the results of that work coming into fruition these last couple weeks leading up to Week One."
The Broncos are also thrilled to see a rejuvenated Emmanuel Sanders, who stayed late after practice to put in more work with the pass-throwing JUGS machine. Sanders has dazzled in OTA's and training camp, while rookies Courtland Sutton and DaeSean Hamilton also have produced, injecting a lot of excitement into the core for 2018.
Simmons also reflected on his own department – the secondary. With injuries, inexperience and the loss of a veteran leader in Aqib Talib, there have been many questions raised about the Broncos secondary. Simmons isn't worried.
"We'll be fine," Simmons said, noting that incorporating new teammates and new roles is just another part of the job. "That's what training camp and OTA's [are] for, we're all adjusting. The chemistry is the most important thing… The secondary is just as good as the guys up front. We have a great front-seven."
Simmons attributes the secondary's confidence to the coaching of defensive coordinator Joe Woods, who has a knack of making complex defensive calls much more simple, allowing players to play faster and execute better.
"It's really cool how simple he can break it down to make you understand it," Simmons explained. "That's the thing I liked most was when he was my defensive backs coach, breaking down Wade's [former defensive coordinator Phillips] defense to make it as simple as it can be, so we can pick it up and play fast. That's the type of stuff that he does well as a coach, and it just makes you want to go out there and execute and perform at a high level for him."