The world of professional motorsports lost one of its most beloved drivers as Justin Wilson died from a head injury sustained in a race over the weekend at Pocono Raceway, IndyCar officials announced Monday.
Wilson was highly regarded among his peers can considered one of the best sportsmen in the IndyCar series.
Andretti Autosport, Wilson's new team as of 2015, said that "while Justin was only part of the Andretti lineup for a short time, it only took a second for him to forever become part of the Andretti family."
The 37-year-old Wilson was born in Sheffield, England and drove in both the Champ Car and IndyCar circuits from 2004-07 and 2008-15, respectively. Wilson had a huge stateside following, including here in Colorado.
Wilson even had ties to Mile High Sports, being a regular guest on Race Central with Kurt Hansen and having appeared on the August 2006 cover of Mile High Sports Magazine for the Grand Prix of Denver.
Below are some of the highlights of MHS's experiences with Wilson, including his most recent appearances on Mile High Sports Radio. In one of those interviews Wilson hints at his big new deal with Andretti and in another he talks about recovering from another serious accident.
These images were snapped by photographer Kevin Preblud, who has photographed the Indy 500 for MHS for the past three years.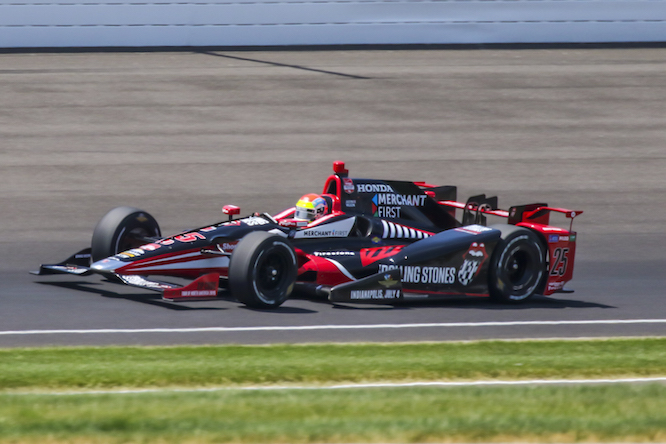 Wilson with wife Julia, and daughters Jane and Jessica participate in the Indianapolis 500 Parade in Downtown Indianapolis on May 23, 2015. The family has set up a fund to help Wilson's daughters; CLICK HERE to learn more or donate. Finally, here is the August 2006 issue of Mile High Sports Magazine, featuring Wilson, who posed for our preview of the Grand Prix of Denver.