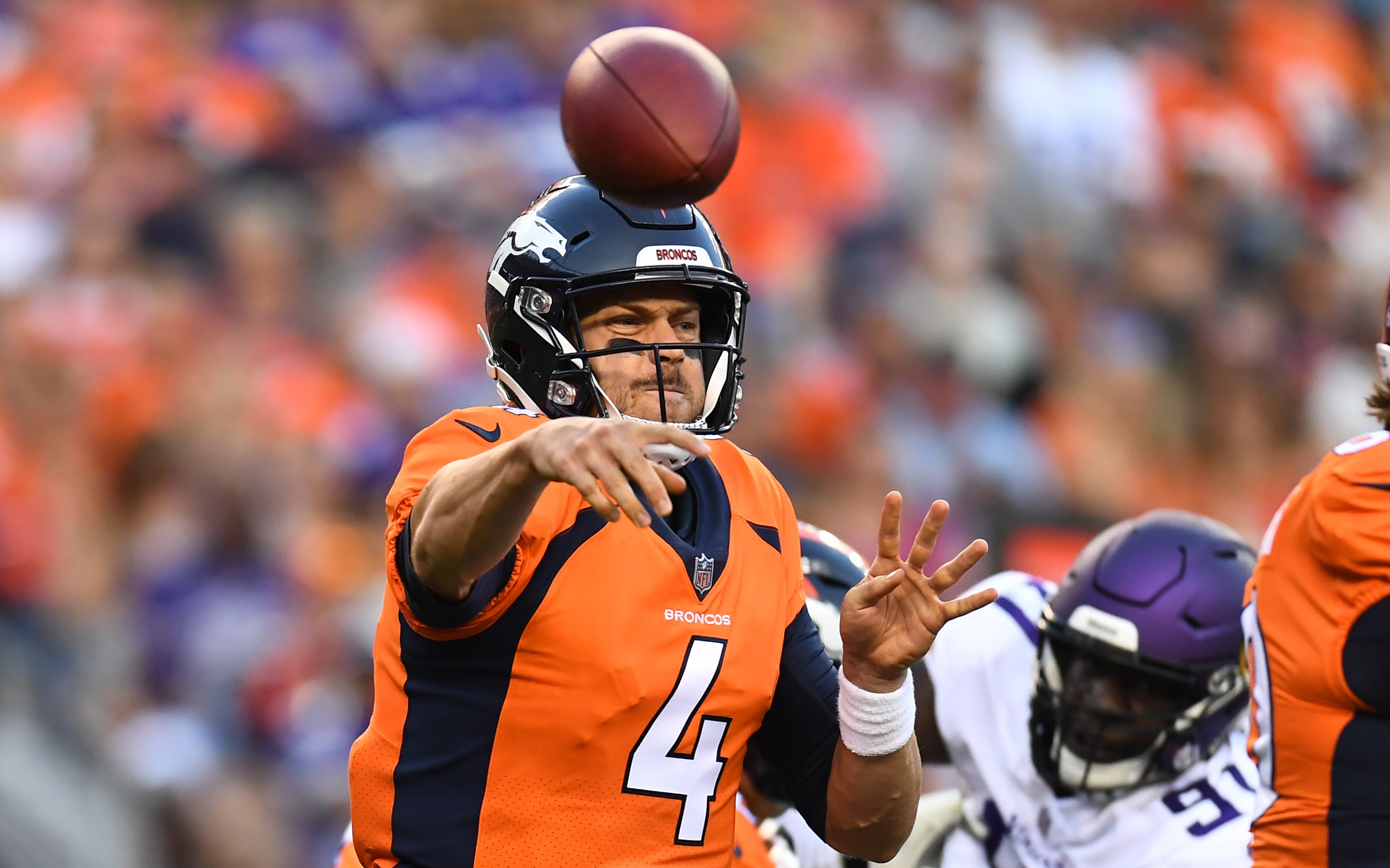 Case Keenum knows what he's gotten himself into; he's the starting quarterback on the Denver Broncos, a team with a long legacy of some legendary, and many more forgettable, QBs.
He gets it, Keenum knows he's under the microscope here in Denver, and even if it is just preseason currently, it's important to the journeyman quarterback to give his team the best chance to win.
"It's important for me every time I step on the field," Keenum said at Dove Valley after practice Wednesday. "I'm looking to be excellent every time I step on the field. No matter if I'm practicing against the Bears, if I'm coming back to walkthroughs this afternoon—I want to be sharp, maybe a mental sharpness for walkthroughs.
"I want to be sharp anytime I step on the field and I want to make sure I give our team the best possible chance to win no matter what," he finished.
In the preseason opening loss to the Minnesota Vikings on Saturday, Keenum struggled, going 1-4 as the offense went three-and-out in his two series. This week, he wants to do more in order to continue to prepare well for the coming regular season.
"So, I think starting fast is one, to borrow that," Keenum explained of what he wants to do against the Bears this Saturday. "Taking care of the football and getting first downs. I want to go score points. Hands down, I want to score some points."
Broncos fans want to see Keenum and the offense score, too, of course. Hey, he is the $36 million man and some are wondering if he'll pay off.
Luckily, fans and the front office can rest easy because it sounds like Keenum is willing to put in the time necessary to be a great quarterback.
"Yeah, it's so much more than just what we do in between the white lines," he said. "I think it's almost a 24-hour, seven days a week deal. It's especially when you park here and come into the building until when you leave. Then even so, it's how you rest and how you get away from it and making sure you're filled back up when you come back the next day. It's a balancing thing for me. It's not over-working myself, not over-thinking. Making sure that I'm prepared mentally and physically strong for what's coming up."
Click the video for more from Broncos quarterback Case Keenum, including:
How he unwinds with a popular TV show
How he sees the development of the offensive lineman shaping up
Why starting fast in games is important
What he's taken away from the joint practices with the Bears
… and more!
VIDEO CREDIT: Denver Broncos/Facebook