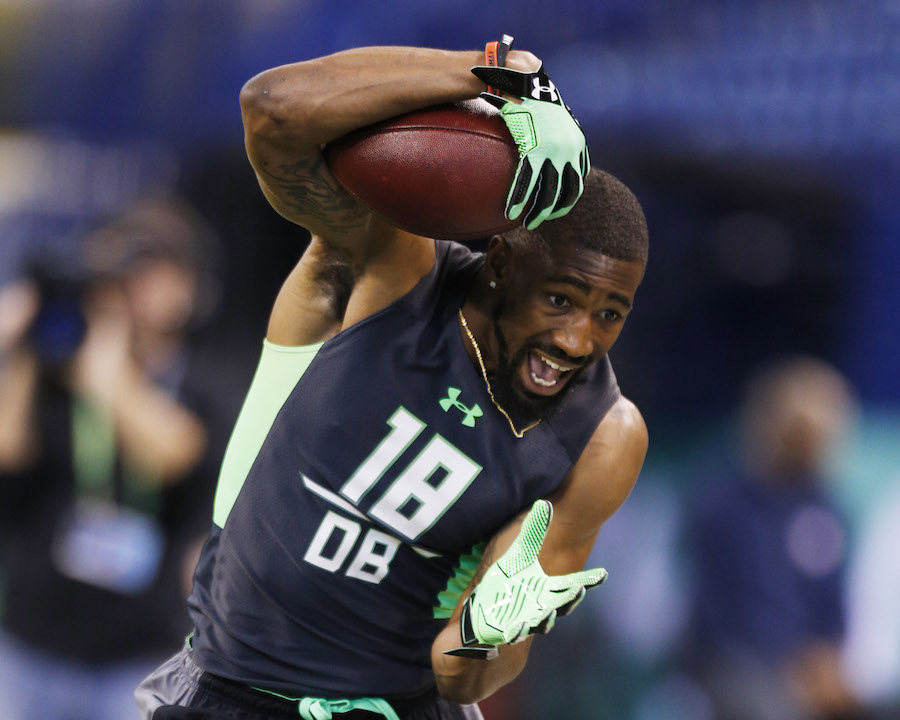 Defensive backs Ken Crawley (University of Colorado) and DeAndre Elliot (Colorado State) put their raw athleticism and football skills on display for 32 NFL teams on Monday at the 2016 NFL Scouting Combine.
The photos that emerged from the combine certainly don't tell the whole story of their performances, as you'll see below.
Ken Crawley – DB, Colorado

40-Yard Dash: 4.43 seconds
Vertical Jump: 36.5 inches
Broad Jump: 119.0 inches
3-Cone Drill: *
20-Yard Shuttle: *
60-Yard Shuttle: *
Crawley earned an overall 5.06 grade before the combine because there are still serious concerns about his ability to play at the NFL level. As his NFL.com pre-combine evaluation stated, "there is no getting around his astounding number of touchdowns allowed and pass interference penalties. If Crawley runs well, teams may view him as a developmental prospect in need of technique work…" A 4.43 should be good enough to get him a look.
DeAndre Elliot- DB, Colorado St.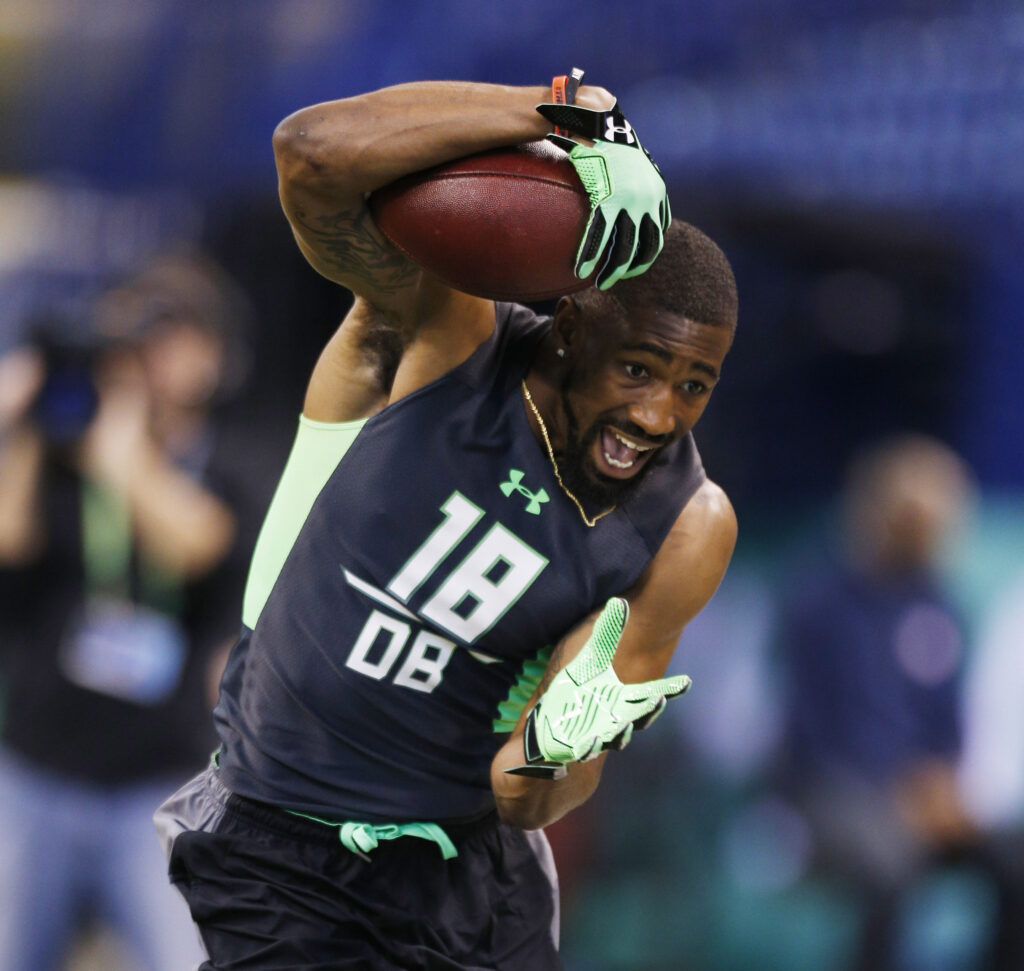 40-Yard Dash: 4.55 seconds
Vertical Jump: 41.0 inches**
Broad Jump: 125.0 inches
3-Cone Drill: 6.93 seconds
20-Yard Shuttle: 3.94 seconds
60-Yard Shuttle: *
Elliott received a 4.88 grade heading into the combine, right on the bubble of being "draft-worthy." His height (6-foot1) was impressive before the workouts, and his 41.0 vertical leap was among the best at his position. Scouts were concerned with his "lack of recovery speed," so a 4.55 in the 40-yard dash and the fact that his 20-yard shuttle was third among defensive backs should help his draft stock immensely.
*- times not available
**- top performer in category