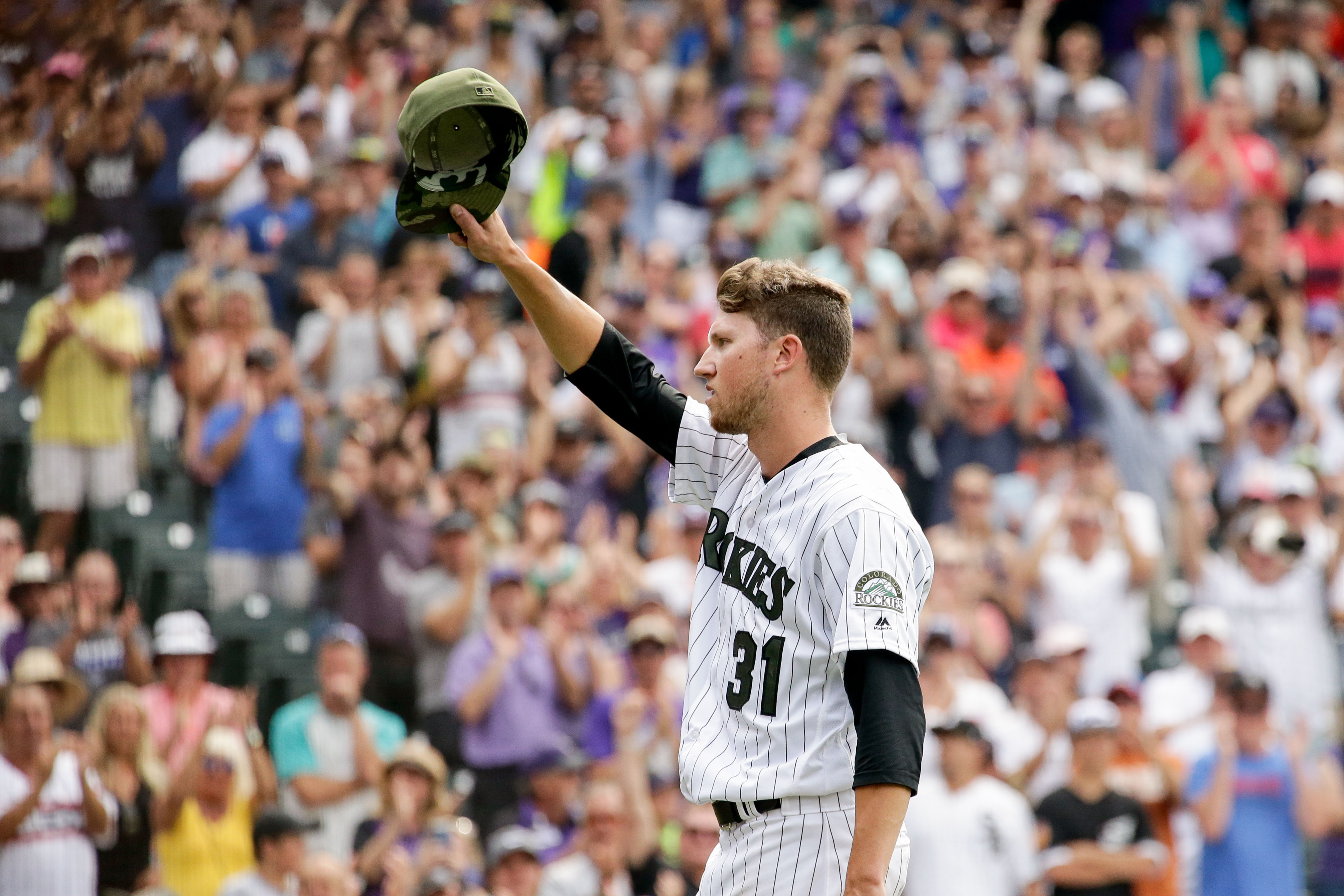 by Luke Zahlmann (@lukezahlmann)
In the national spotlight, the Colorado Rockies have faltered in back-to-back years. First, they were beaten soundly by the Arizona Diamondbacks in the National League Wild Card game, followed by a NL Division Series sweep at the hands of the Milwaukee Brewers last year.
With their past failures behind them, MLB Network reporter Ken Rosenthal sees negativity still residing in the national landscape.
Rosenthal spoke with Les Shapiro and Eric Goodman of Afternoon Drive on Mile High Sports AM 1340 | FM 104.7 during Spring Training to talk about how perception about the franchise has shifted in recent years.
"Certainly (teams) have to be respectful of the Rockies and what they've accomplished," Rosenthal said. "The problem that they have is, from a national perspective… People are always skeptical."
Much of the slander towards the club, according to Rosenthal, stems from their venue. Coors Field has long been known for its propensity to support scoring runs, something that has diminished the perceived impact of players like Nolan Arenado.
Despite putting up several huge years, Arenado has yet to finish in the top spot for NL Most Valuable Player. A lack of accolades notwithstanding, Rosenthal knows there's only one course that will reverse people's mindset.
"I always tell people… 'who cares what the national perspective is'," Rosenthal said. "If you win, you get all the national love you want and you can laugh at everybody in the country. I don't understand why people get caught up in that."
Attendance for the Rockies was seventh in the league last year at 37,233 per game, with their success buoying the numbers late in the season.
Though national intrigue may evade the club, their problems on the field are a bigger focus for the front office and players.
Click here to listen to the full interview with Rosenthal, and find out why he thinks the negatives of Coors Field are coming to light, or listen to the podcast below.
Catch Afternoon Drive with Goodman and Shapiro every weekday from 4p-6p on Mile High Sports AM 1340 | FM 104.7 or stream live any time for the best local coverage of Colorado sports from Denver's biggest sports talk lineup. Download the all-new free Mile High Sports Radio mobile app for Apple or Android.