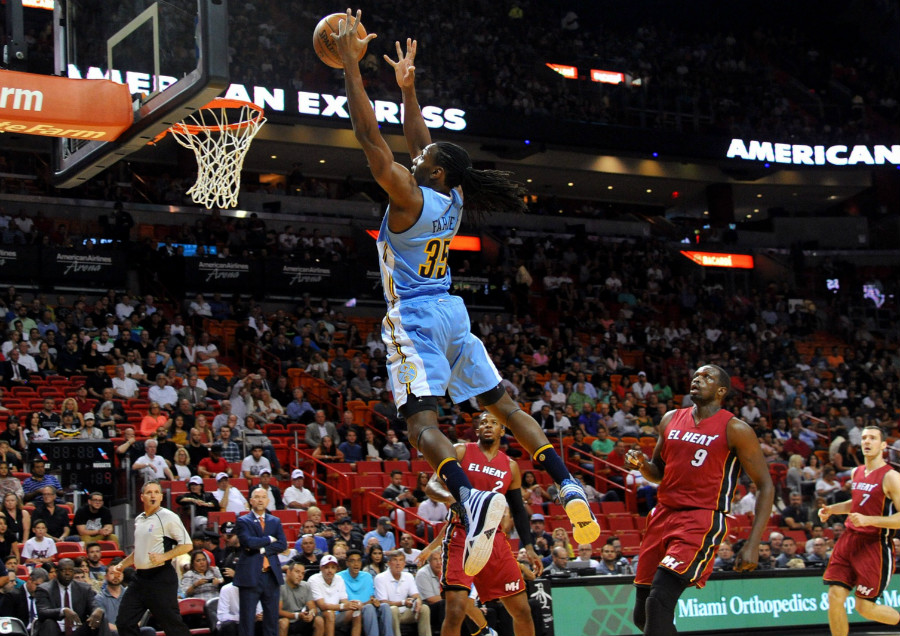 Denver Nuggets forward Kenneth Faried could be dealing with a back injury that occurred during the team's game Tuesday night.
Faried left the game with just over six minutes to play in the third quarter of the game and was listed as questionable to return.
He would not return; as a matter of fact, he would only manage to play 14 minutes the entire game.
Faried has only played under 15 minutes in six games this season.
Faried received treatment on the sideline for the reminder of the 3rd quarter and some of the fourth, per Chris Dempsey of the Denver Post.
Coach Michael Malone said he was not informed of any back injury to Faried, but rather placed the lack of playing time on poor performance.
"He never mentioned anything about his back," Malone said. "Aaron Gordon got going against him to start that third quarter; that group was not playing well. I just cannot sit there and watch. I'm going to make changes and get guys in. I thought (Darrell Arthur) came in and gave us great effort. It was just a matter of trying to find a group that would guard a little bit."
Faried has been playing exceptionally well in March, averaging 15.1 points and 8.6 rebounds per game.
It has not been clarified as to why Faried departed early Tuesday, but he seemed to be in some pain on the sideline when he checked out of the game.
According to Basketball Reference Kenneth Faried has been listed as questionable for Thursday's game against the Atlanta Hawks; however, neither Michael Malone nor the Denver Nuggets have confirmed that Faried is injured.