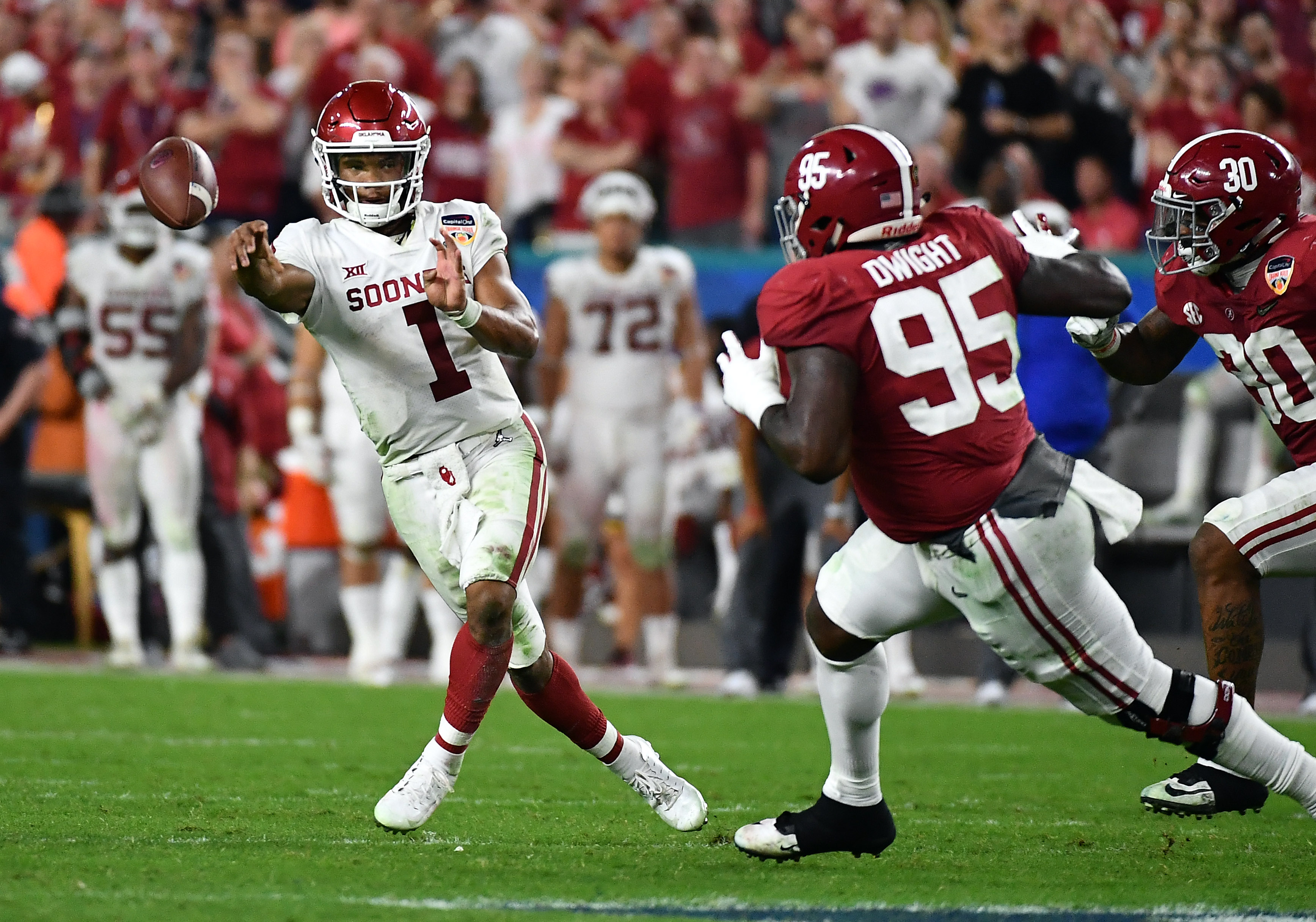 The Denver Broncos will be after a quarterback in this offseason and a serious eye is on the upcoming rookie crop of quarterbacks entering the 2019 NFL Draft, potentially with the Broncos first pick in the draft.
From Daniel Jones, Drew Lock and Dwayne Haskins, to the Heisman Trophy winning Kyler Murray out of Oklahoma, the Broncos have some intriguing, but yet raw prospects that could be available either at No. 10 or in a trade-up situation.
Broncos Blitz podcast host Ronnie Kohrt dives into the curious case of Murray, who is a two-sport athlete beginning to flourish in the football ranks.
At well under 6-foot and 195-pounds. Murray is an undersized literal infielder playing tackle football. However don't let his size fool you, his arm is gifted and he has play-making ability that is pushing him up draft boards.
In the latest edition of the Broncos Blitz podcast. Kohrt discusses Murray's future and whether he should or shouldn't play football. Is Murray entering the NFL Draft a good thing for the Broncos moving forward and how realistic are the odds of the Broncos snagging a guy like Murray?
Click here to listen to the full Broncos Blitz podcast with Ronnie Kohrt.
You can follow Ronnie Kohrt on Twitter for more news regarding the Broncos by clicking here and catch up on latest conversations about the Broncos, or listen to the podcast below.
Click here to listen to past episodes of the Broncos Blitz podcast and access the Broncos Blitz archived vault.