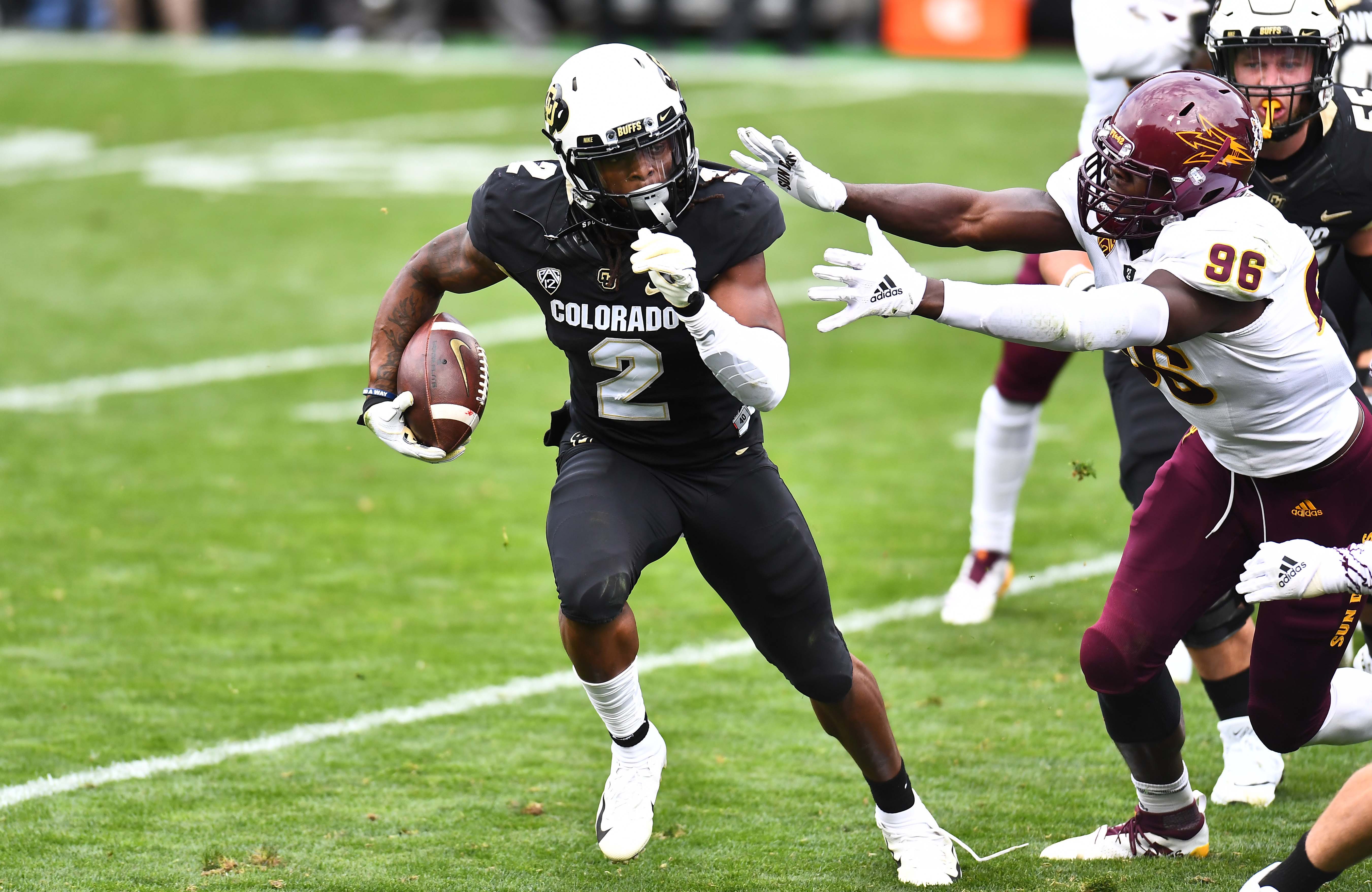 Saturday was full of disappointment for the Colorado Buffaloes football program, after blowing a 28-point lead to the worst team in the PAC-12. However, Monday was a different story as Laviska Shenault Jr. was named a semifinalist for the 82nd Maxwell Award.
The sophomore wide receiver was one of 20 total semifinalists for the Collegiate Player of the Year, as announced by Maxwell Football Club President Mark Dianno. Other than Shenault, the only other wide receiver to make the list was Rondale Moore (Purdue).
In six games so far this season, Shenault has 867 yards from scrimmage (780 receiving). The versatile wide receiver leads the Buffs with six receiving touchdowns and is tied with senior running back Travon McMillian for the team-lead in rushing touchdowns with five.
Semifinalist voting for the prestigious award will begin on Wednesday Oct. 31 and will close on Nov. 18. Three finalists for each award will be announced on Nov. 19, and the winners of the 82nd Maxwell Award will be announced as part of the ESPN Home Depot College Football Awards Show on ESPN on Dec. 6, 2018.
2018 Maxwell Award Semifinalists:
QB Tagovailoa, Tua (Alabama)
RB Dillon, AJ (Boston College)
RB Etienne, Travis (Clemson)
WR Shenault, Laviska (Colorado)
QB McMaryion, Marcus (Fresno State)
RB King, D'Eriq (Houston)
RB Snell, Benny (Kentucky)
RB Henderson, Darrell (Memphis)
RB Higdon, Karan (Michigan)
QB Book, Ian (Notre Dame)
QB Haskins, Dwayne (Ohio State)
QB Murray, Kyler (Oklahoma)
QB Herbert, Justin (Oregon)
QB McSorley, Trace (Penn State)
WR Moore, Rondale (Purdue)
QB Milton, McKenzie (UCF)
RB Moss, Zack (Utah)
QB Minshew, Gardner (Washington State)
QB Grier, Will (West Virginia)
RB Taylor, Jonathan (Wisconsin)