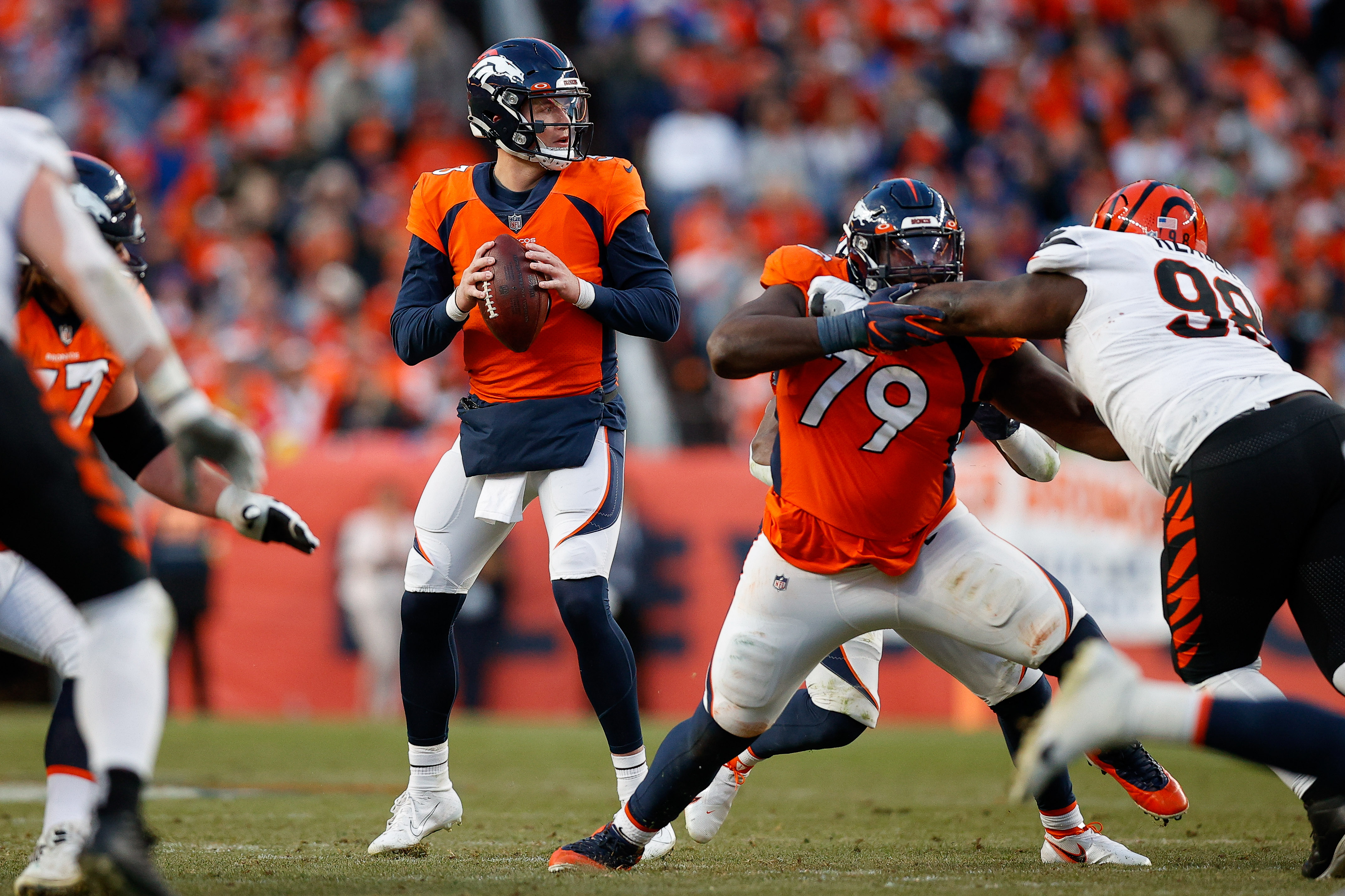 When the Denver Broncos selected Lloyd Cushenberry III in the third round of the 2020 NFL Draft, it was widely believed that he would quickly become a solid starting center, as he was one of the most pro-ready prospects in his class.
Unfortunately, that projection hasn't come to fruition, as Cushenberry's first two years in the league have been incredibly rocky, to say the least.
Under new head coach Nathaniel Hackett though, that might be turning around.
"He's great," Hackett said of Cushenberry. "He's a guy that you can do downhill stuff with like [Denver has] done in the past—the inside zone—but he can run off the ball. That's something that you want to take advantage of. He can reach his shade, which he has shown consistently up to this point, and I can't wait to get pads on so I can see even more."
To unlock this new version of Cushenberry, Hackett's turned to some unique strategies.
"We do a lot of different testing with the guys during meetings," Hackett told the press on Tuesday. "We have these fun 'Kahoot!' tests that we like to do, and he wins every one of them when the whole group is in there. That's a challenge to all of the offensive guys because we're trying to figure out how to find someone to beat him, but he's doing a great job. His knowledge of the system [and] his understanding of it gets better every day."
'Kahoot!' is a popular online study aid, that seems to have effectively made the leap from the high school classroom into the NFL meeting room.
"A lot of your kids do [Kahoot!] in school," Hackett further explained. "That's where I found it. My kids were doing it in school—it's 'Kahoot!' It's set up like bar trivia, but it's your own personalized one, so it's timed. The guys get competitive with it and 'Cush' (C Lloyd Cushenberry III) just dominates."
Hopefully, that dominant streak carries onto the gridiron come the fall.