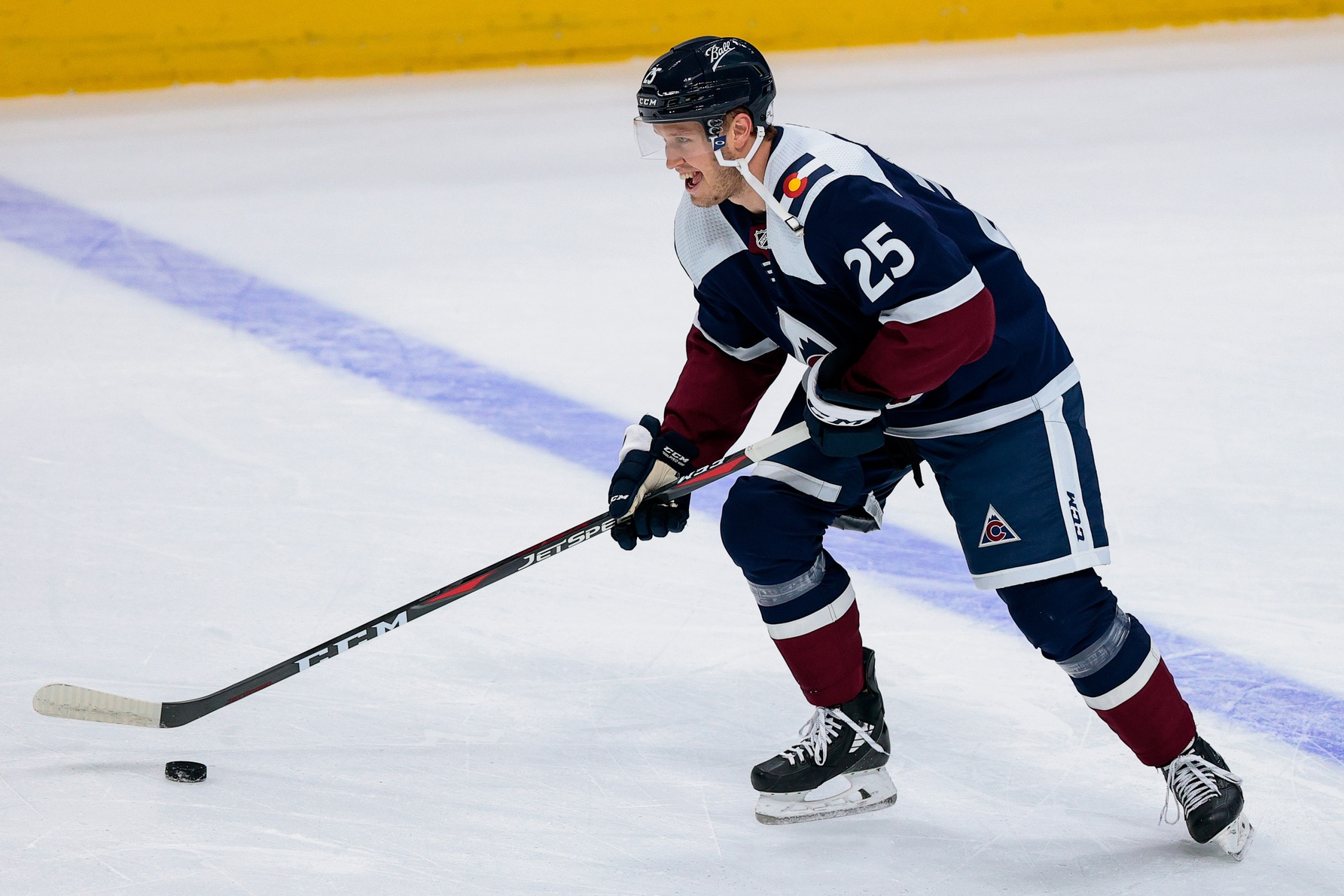 The Avalanche locked up one of its depth pieces Wednesday, signing forward Logan O'Connor to a three-year extension. The deal carries a $1.05 million annual average value, per The Toronto Star's Chris Johnston, and will begin in 2022-23.
O'Connor is on the last year of a two-year contract that carries a cap hit of $725,000.
Listen to "Developing a Winning Culture" on Spreaker.

O'Connor, 25, signed with the Avalanche as an undrafted free agent in the summer of 2018. The former DU Pioneer, who was entering his senior year miles up the road from Ball Arena, has appeared in 43 games with Colorado, recording five goals and seven points.
In 2021, O'Connor suffered an injury that kept him out for the final 21 regular-season games and the first eight playoff games. He returned for Games 5 and 6 against the Vegas Golden Knights.
__
Aarif Deen is our Colorado Avalanche beat reporter. He covers Avs games live from Ball Arena and attends practices, media availabilities and other events pertaining to the Avs on the daily beat. He is also a co-host of Hockey Mountain High: Your go-to Avalanche Podcast. Deen joined Mile High Sports upon completion of his bachelor's degree in journalism and master's in business administration from the University of Michigan – Dearborn. Before Mile High Sports, Deen worked for the Michigan Wolverines Athletics Department as the assistant sports information director.
Follow him on Twitter @runwriteAarif
Listen to "Developing a Winning Culture" on Spreaker.