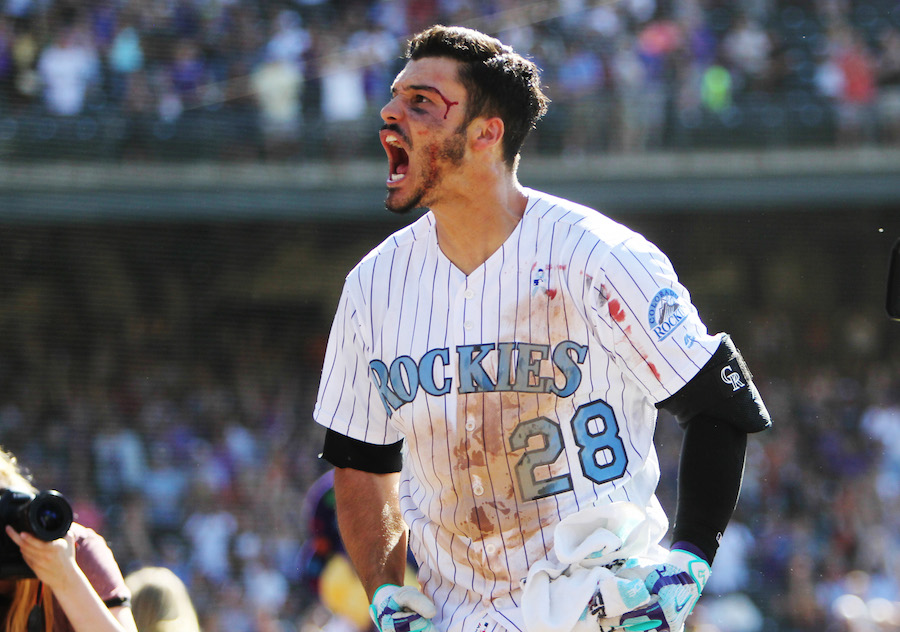 Regardless of how the Rockies finish, the picture of a bloodied Nolan Arenado screaming to the fans following a Father's Day walk-off home run to complete the cycle will go down as one of the iconic images of the 2017 season. Now, fans can wear that image on their chest.
Rockies Dugout Stores, the official team store, tweeted a picture of the new shirt on Thursday during Colorado's series finale with the Cincinnati Reds.
Nolan bleeds purple… Do you? pic.twitter.com/ngeUvT4GD3

— Rox Dugout Stores (@RoxDugoutStores) July 6, 2017
The shirt, manufactured by Majestic, is only available at Rockies Dugout Stores.