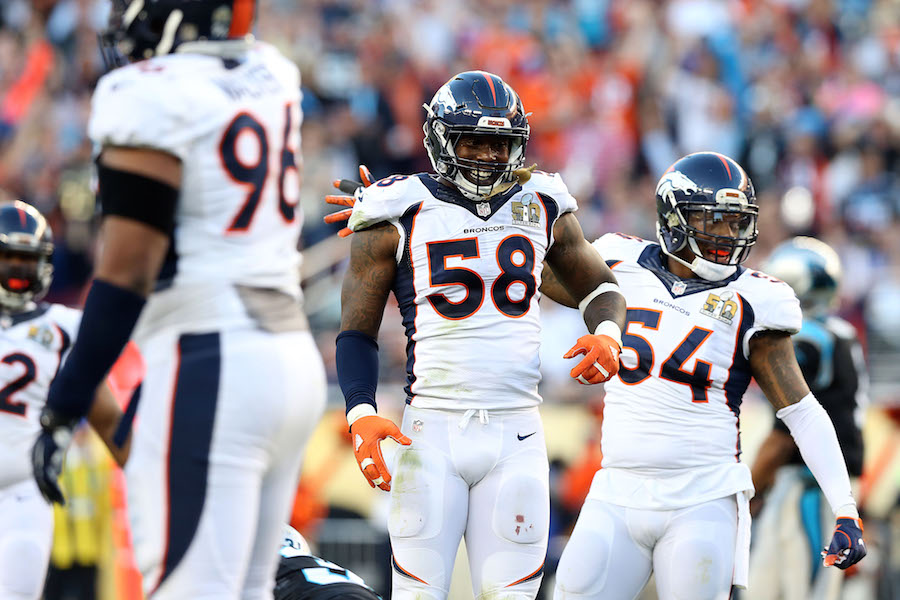 Von Miller may not have a long-term contract with the Denver Broncos, but that doesn't mean he's not a Denver Bronco at heart.
Miller has made it clear throughout this entire negotiation process that he wants to be a Bronco; he wants to keep fighting with his teammates, and there's no place he'd rather be.
Of course, money has thrown a wrench into the mix, but while the rest of the team is now spending the next month away from the facility, too, Miller has time to hang out with his friends. And what does Von Miller do with his friends?
He's plays with chickens!
In case you don't follow Von as closely as most, not only is he an All-Pro pass rusher, but he's a chicken lover, a guy who got his degree at Texas A&M in Poultry Studies.
If there's one thing in this picture to take notice of, though, it's that Broncos hat on top of his head.
Don't get too discouraged just yet, Broncos Country.