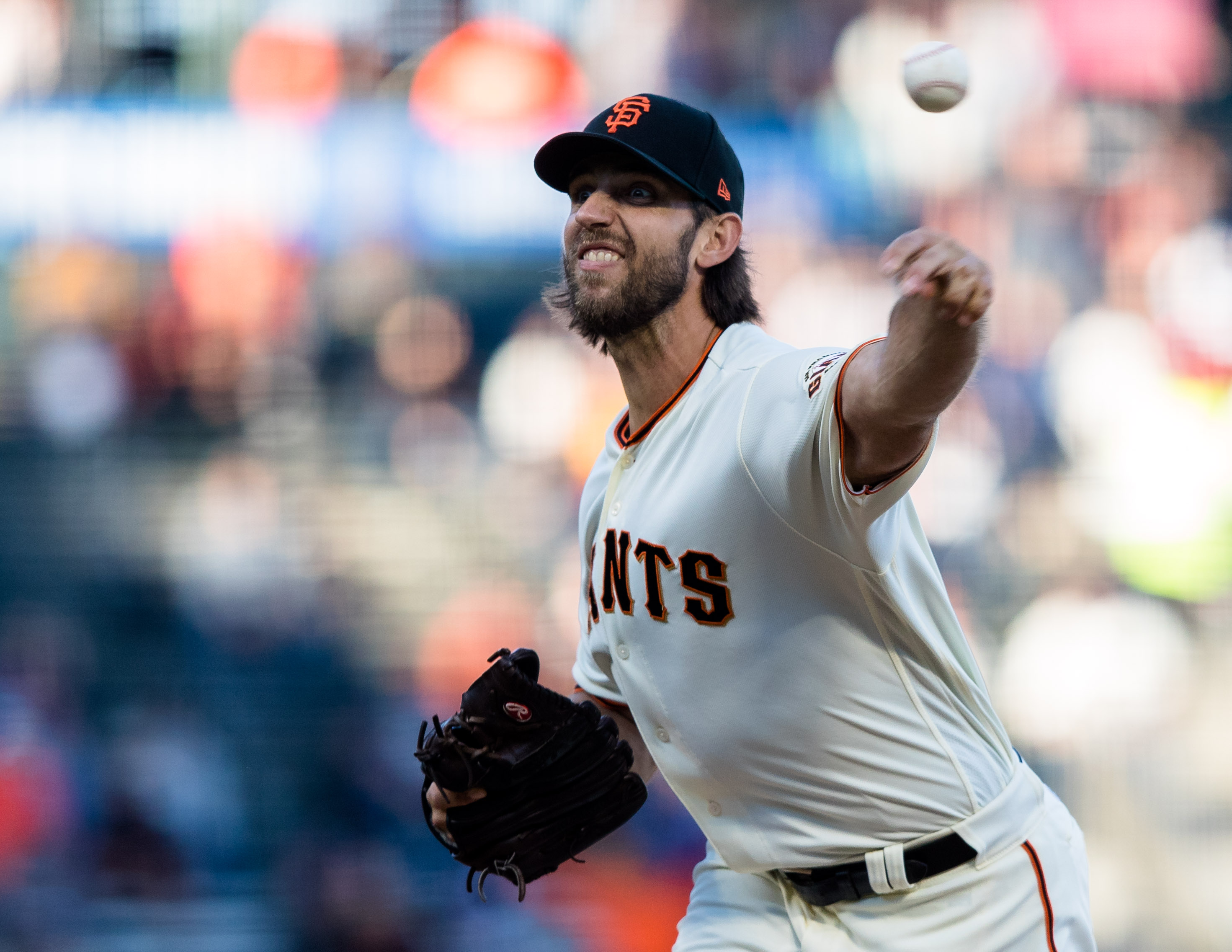 The San Francisco Giants defeated the Colorado Rockies Tuesday night at Oracle Park 4-2 to even the current series at a victory apiece.
Madison Bumgarner carved through Colorado's lineup, while the Giants' offense countered Rockies' starter Chi Chi Gonzalez.
Colorado's offense was virtually dormant, collecting two runs on just three hits while striking out a whopping 13 times.
Ahead are takeaways from the loss.
MadBum ravages Rox lineup
Giants ace Madison Bumgarner was in vintage form versus the Rockies at Oracle Park.
Bumgarner was superb on the mound, keeping Rockies' hitters off balance all night while limiting the damage to a relative minimum.
Bumgarner's presence was felt most in the strikeout department. The veteran starter logged 11 punchouts in his start and passed former Giants' ace Matt Cain on the franchise leaderboard for strikeouts.
Outside of a home run from Ian Desmond and a base knock off the bat of David Dahl that outfielder Alex Dickerson lost in the lights, Bumgarner avoided trouble and departed after six innings, allowing two runs on three hits en route to the victory.
Chi Chi breaks the cycle
Chi Chi Gonzalez got the nod for Colorado Tuesday night.
Colorado signed Gonzalez to a minor league contract this offseason in order to add depth to their pitching staff. To this point, Gonzalez had spent the entirety of the season down in Triple-A with the Albuquerque Isotopes. The 27-year-old pitched to a 5.66 earned run average in 14 starts this season in the minor leagues.
Gonzalez' start versus the Giants marked his first major league appearance since 2016 when he was a member of the Texas Rangers. Gonzalez pitched for the Rangers from 2015-16 and showed promise early in his career. However, a tear in his ulnar collateral ligament forced Gonzalez to undergo Tommy John surgery, subsequently pausing his career.
Gonzalez became the first pitcher to start a game for Colorado that made his debut for another team since Tyler Chatwood in 2017. Since the 2018 season, the Rockies used eight starting pitchers, all of which began their careers with Colorado.
Gonzalez kept the Giants off balance through the first inning, but San Francisco's lineup eventually got a beat on his pitch mix.
The Giants scored their first run of the game in the third inning and followed by adding a pair of runs in the fourth inning after stringing a few hits together.
Overall, Gonzalez was hit hard throughout the entirety of his outing, departing with a line of five innings pitched, allowing three runs on six hits while walking four batters and striking out four.
Desmond continues to rake
Ian Desmond has continued to perform at an exceptional level at the plate.
Desmond is batting .421 (24-for-57) over his past 16 games since June 6, driving in 19 runs in that span. Additionally, Desmond has seen his batting average rise nearly 100 points from below .200 early in the season to .280 after Tuesday's game.
Desmond stayed red hot at the dish versus the Giants hitting a solo home run in the fourth inning to tie the game at that point.
them: it's hard to hit it out of the park here

Desi: pic.twitter.com/CNWjCvhfcr

— #VoteRox (@Rockies) June 26, 2019
Due to his increased production and the injuries Colorado is dealing with, Desmond has been bumped up to second in the batting order.
Although Desmond's collective body of work has been underwhelming since he joined the Rockies, his recent performance is encouraging and has been critical in Colorado's recent success.