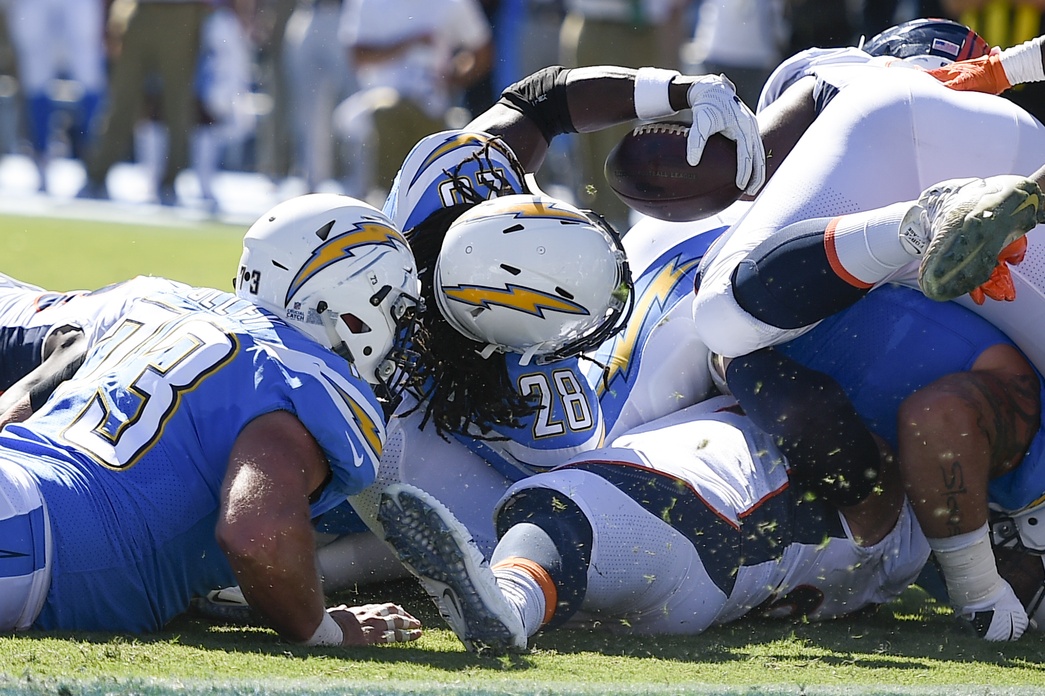 It's possible to argue the AFC West is the best division in the NFL.
Which, you know, presents a major challenge for the Denver Broncos.
We're long removed from their five straight AFC West Championships from 2011-2015 and Denver has finished closer to the basement of the the division than the top each of the last two seasons.
Heading into 2019, there's not a lot of doubt (at least nationally), that the ceiling for the Broncos is third place in the division.
That would mean one path to the playoffs. The No. 6 seed. That's it.
Assuming the Kansas City Chiefs win the AFC West and the Los Angeles Chargers secure the No. 5 seed for the second year in a row, Denver would have to try to sneak in with the last spot.
Of course, getting three teams from the same division is difficult, and it'd mean that only division winners in the AFC East (Patriots), AFC North (Browns) and AFC South (Colts) would also be dancing.
This scenario means the Ravens, Steelers, Texans and Jaguars all don't get in, which is a little tough to envision.
Long story short: Denver has to find a way to get at least second in their division to have a legitimate shot at a wild card berth. And a big window may have opened late last week.
Los Angeles running back Melvin Gordon has informed the Chargers that unless he receives a new contract, he will not report to training camp and he will demand a trade, his agent Fletcher Smith told ESPN.

— Adam Schefter (@AdamSchefter) July 11, 2019
Wow.
Gordon's a star for the Chargers and makes their offense dynamic and multi-dimensional. Clearly he wants to be compensated to reflect that.
But should Gordon be traded or sit out, that's more than 4,000 total yards and 40 touchdowns the team would be missing in production from the last three seasons.
The best part about this situation for Broncos' fans is that ever since Schefter's initial bombshell, all has been quiet. Los Angeles' owner, Dean Spanos, is notoriously cheap as well, so don't expect this to get resolved any time soon.
In fact, if your a Denver fan, let's hope this goes the route of Le'Veon Bell and Gordon sits out the entire year.
That's the Broncos' path to the No. 5 seed, or at least a more realistic shot of playing in the postseason for the first time since 2015.
The AFC West might be the best division in football.
It takes a step back if Melvin Gordon isn't part of it in 2019. And that'd be a great thing for the Denver Broncos.