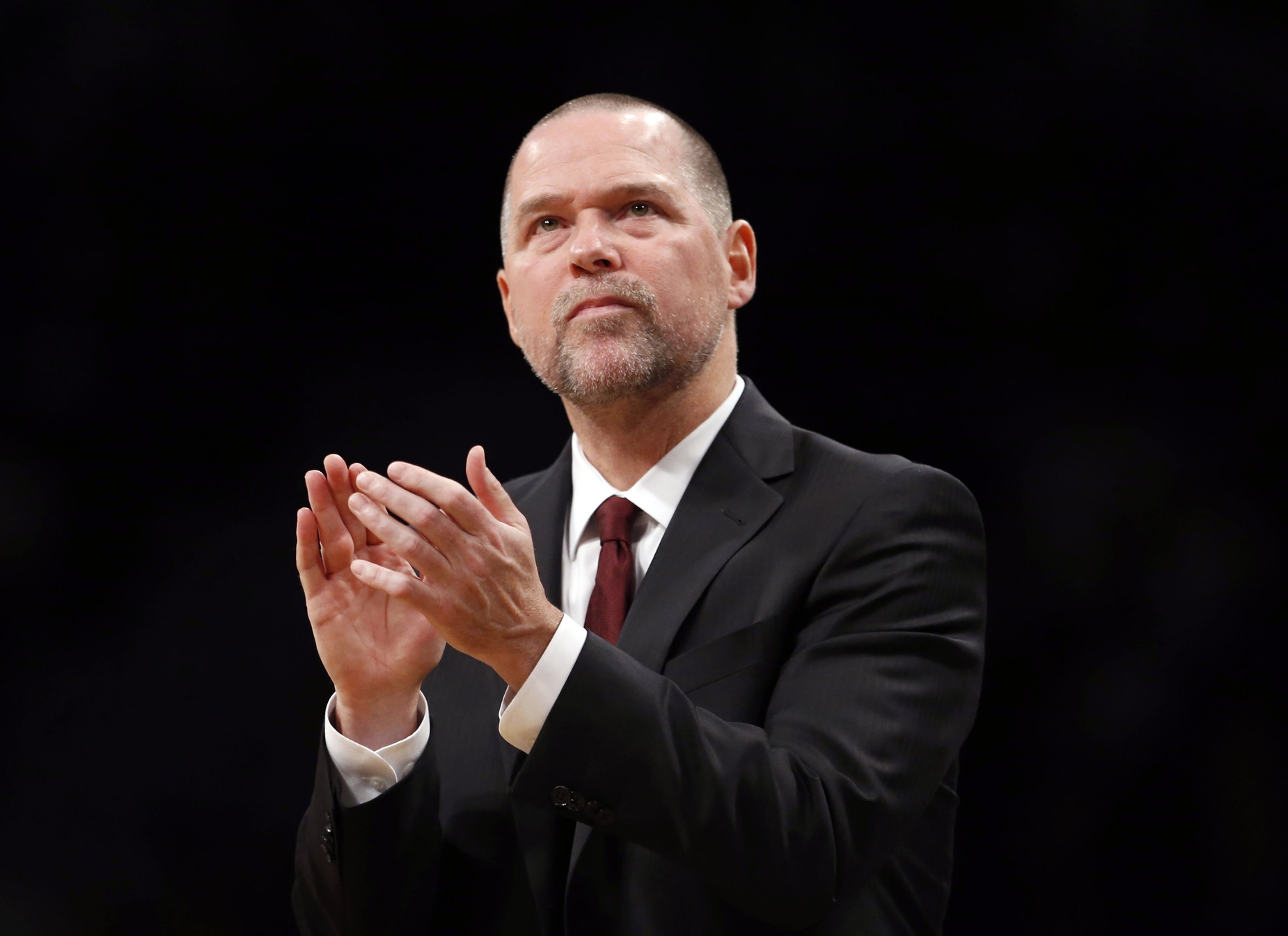 Michael Malone knew that it wouldn't be easy trying to replace four-time All-Star Paul Millsap. But with how the roster is constructed, sided with the fact that do-it-all forward Wilson Chandler is also injured and has missed multiple games, it became even harder.
Both players were out against the Jazz on Tuesday and the Chicago Bulls on Thursday.
Millsap (15.3 ppg, 6.2 rpg) will miss months following surgery to repair a torn ligament in his left wrist. Chandler (8.8 ppg, 4.4 rpg) was shelved for both games with lower back pain. This is a lingering issue, so he may possibly be forced to spend additional games on the sideline until he gets his back on the right track.
In those two games, Denver's performance at small forward has been a mixed bag.
Against the Jazz, the team started out well enough and entered the halftime intermission winning by a point; things turned sour from there. The Nuggets allowed Utah to win the half by 30 points, while they only managed to score 28 points in the second-half.
Against the Bulls, there was better play from the small forward position, as Will Barton played his best game of the season, carrying the Nuggets to victory.
Barton slid over to give some relief to Juancho Hernangomez at the small forward position. The combo guard has been playing about 29 minutes per game off the bench, so it was no surprise that he would be playing some of Chandler's small forward minutes. He struggled in the Utah game (nine points, four rebounds), but bounced back in a major way against the Bulls, setting a new career-high of 37 points, including the buzzer-beater to secure the win. Games like this show how important he is to the success of the team, as he continues to act as Malone's Swiss Army knife. He's finished games as the primary ball-handler at point guard, and he's added a new role to his resume — the closer.
Already shallow at the small forward position, and with Chandler down for the week, it took a concerted effort to get it done in both games. Second-year forward Juancho Hernangomez has been playing sparingly since being diagnosed with mononucleosis, which had him out much of the season's early going, but he drew the start against the Jazz. He played 28 minutes and finished with seven points and 10 rebounds. Against the Bulls, he couldn't get going, as he only played 23 minutes and managed to score only one point to go along with a rebound and two assists. Consistency will be the key to him staying in the rotation when Chandler returns.
With multiple starters out, Malone's gotten creative with how he's spread those minutes around. He's been forced to play players who've had multiple DNP's, trying players out of position, Richard Jefferson and even an appearance from a two-way roster player that's spent some time in the G League (Torrey Craig). He's gotten it done with multiple players deep on the bench that haven't got to play much until the injuries occurred, but Malone has been preaching one mantra all season long: "stay ready."