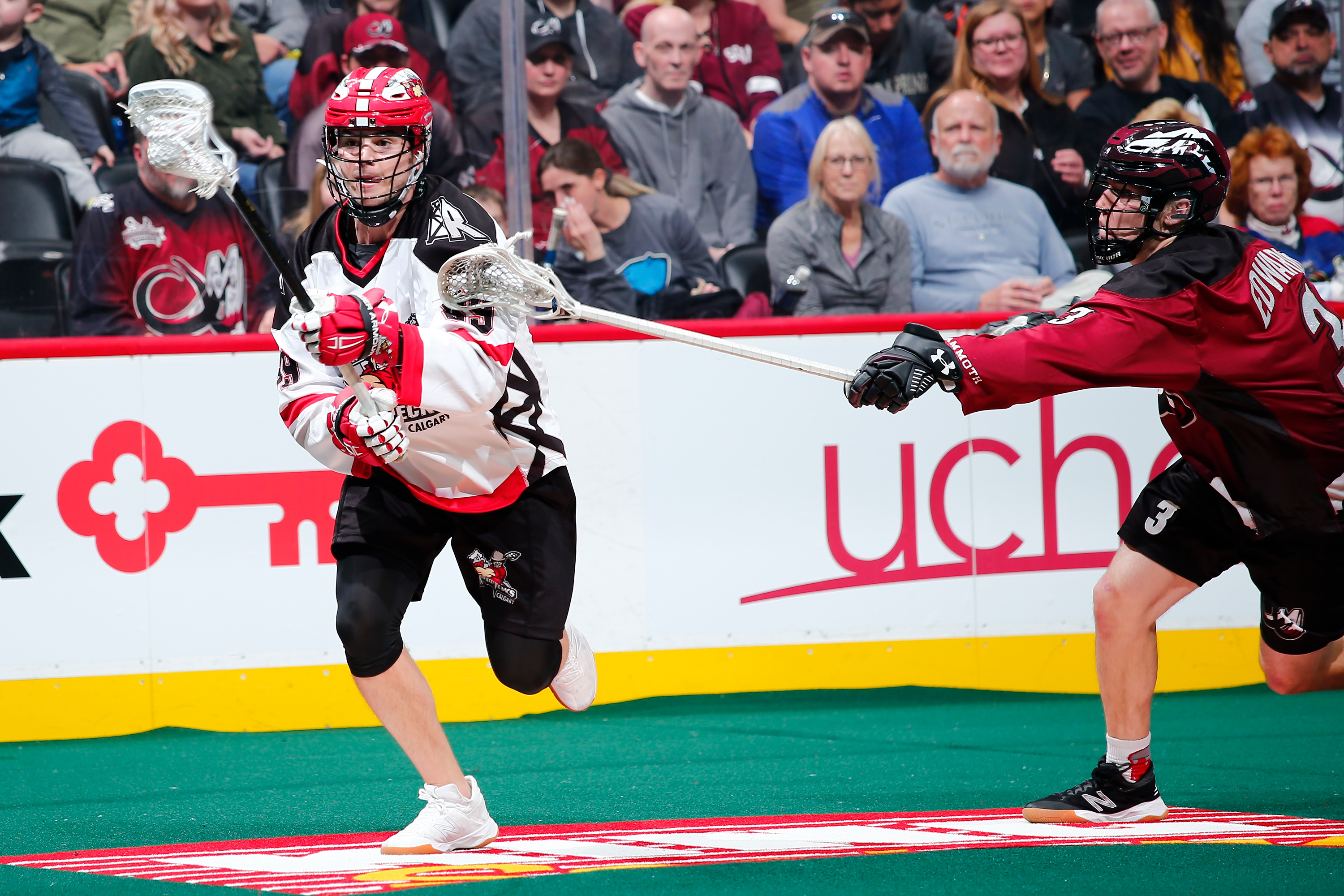 The Colorado Mammoth continued their four-game homestand to start the season against the Calgary Roughnecks and looked to bounce back from a disappointing loss in their opener against San Diego. Despite a close first half, Colorado couldn't overcome an early second-half lead by Calgary and lost to the Roughnecks 11-8.
In a penalty-ridden first half that saw five total penalties, two on the Mammoth and three on Calgary, neither team had the edge. Neither side saw a lead larger than one-goal in the first half and in the back-and-forth, the Mammoth failed to capitalize on a five-on-three power-play.
Ryan Benesch continued his scoring ways from the home opener, netting two goals in the first half as Colorado and Calgary were tied at the break.
The Mammoth have been at the center of Colorado lacrosse since their debut in 2003, and in their second game of the 2019 season, they continued that support through their inaugural "Celebrate the Game" day.
The Mammoth honored 20 youth lacrosse 2018 boys and girls champions from three different leagues around Colorado, from Colorado Springs to Fort Collins. Mammoth alumni also came back to meet with the youth players before the game. All 20 teams paraded around the field at halftime in front of the Pepsi Center crowd.
38 youth championship teams ran through the Loud House during halftime!

Congrats teams!!

Q3 starts now! #TuskUp pic.twitter.com/LlkIlvpIp3

— Colorado Mammoth (@MammothLax) January 6, 2019
Calgary came out flying in the second half scoring the first two goals of the half, giving them their first two-goal lead of the game, a lead the Mammoth could not crawl their way out of. What felt like a 'anything you can do, I can do better' situation, Colorado scored and began to make a comeback before an answer from the Roughnecks topped it.
Colorado dominated the face-off circle, winning 17 of 23. Dillon Ward made 29 saves and Benesch finished as the top scorer for Colorado with his two from the first half.
Brad Self scored his 100th goal of his career.
Congratulations Selfer on goal number 100!#TuskUp pic.twitter.com/bSuWkabrxT

— Colorado Mammoth (@MammothLax) January 6, 2019
Colorado will continue their home stand against the Toronto Rock on Saturday, January 12 at 7:00 PM MST. The Mammoth will be in their blackout uniforms and it'll be 80's night at the Pepsi Center.