Strike One: Winning covers up a lot of bad stuff. Unfortunately, there's still film to watch and an entire season to grade.
The Broncos passed a quiz – not a test – beating the struggling Jacksonville Jaguars in London. It was a much needed boost for Broncos Country, but it doesn't change some basic facts, nor does it answer key questions that still loom.
At the top, head coach Nathaniel Hackett will probably keep his gig – for now. The Broncos are the only team in the NFL with new ownership, a new HC and a new starting quarterback, so it's fair to give the process some time to gel. Since things have worked smoothly only in fits and spurts thus far, the question as to whether or not Hackett and his offense can work long term is still very much up in the air. There's an obvious replacement choice floating around out there in Super Bowl winning HC Sean Payton, who's unemployed (although the Saints do hold his contractual rights) this season and has lots of experience working – and winning – with a QB who's under six feet tall. (and he's already gone public with ideas to help Russell Wilson). At the moment, the Broncos are obviously not a well-coached team. Could that change as Hackett grows into the gig? Maybe. Maybe not. It's likely that new owner Rob Walton already has Payton on speed dial.
Then there are the personnel issues. Wilson delivered in crunch time across the pond, but does that mean it's all good? No. Broncos management needs to make it clear to the future Hall of Famer that his first focus needs to be on mastering this offense, and it's time to keep the off the field stuff (selling sandwiches, hosting charity events, etc) for the off season when "building your brand" time is readily available.
As the saying goes, "a man cannot serve two masters," and Wilson has clearly been distracted by everything involved maintaining his celebrity status, and has hurt his – and the team's – performance.
But Wilson needs a lot more help than he's been getting. The Broncos remain soft, especially along the offensive line. Whether it's coaching or personnel remains one of those unanswered questions, but one that needs urgent attention. (No one can continue to argue the fact that the Broncos botched pre-season preparations, can they?)
The trade deadline has arrived. The Broncos sent most of their draft picks to Seattle in the Wilson trade. It would be nice to get a couple back via trades, giving up perhaps someone like oft-injured Bradley Chubb? Melvin Gordon has looked passable the past two games (no fumbles, a nice TD v Jacksonville) so maybe a straight up trade with the Los Angeles Rams for Cam Akers in a swap of disgruntled ball carriers?
Whatever George Paton has up his sleeve, he has limited time to pull it off. But the Broncos need to something. Despite the feel good win in London, this remains a rebuild situation. The end of the playoff drought isn't happening in 2022. The focus should already be on making next season that much better.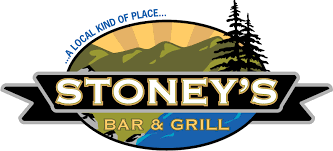 Strike Two: Denver Nuggets fans have never gotten to celebrate a championship, but they have been able to boast about having the back-to-back MVP/future Hall-of-Famer Nikola Jokic on their team. The best player in the best league on the planet – now in his eighth season – has carried this team through injuries and hard times, and never failed to deliver. He's been a joy to watch.
Hopefully, as this new and promising season gets underway, Nuggets fans can watch him play – and do – a little bit less.
These Nuggets will be a better basketball team when the reigning MVP isn't putting up eye popping stats and ridiculous analytics numbers.
Over the past few seasons, when Joker has been off the floor, the bottom has completely fallen out. But with a couple nice draft picks and shrewd free agent pickups, it's looking like maybe, just maybe, this group of Nuggets backups can hold their own, and allow Jokic an extended break now and again.
With Michael Porter Jr, and Jamal Murray being brought back gradually from serious injuries, having something in reserve means everything.
We saw a glimpse of what could become the norm in Denver's recent home court drubbing of Utah. Joker had an off night, shooting-wise, but it didn't matter. Second-year shooting guard Bones Hyland went off for 26 points, rookie first round pick Christian Braun was all over the floor, registering 10 points while making the play of the game – a spectacular block – as far as head coach Michael Malone was concerned. The fact that Braun is a demon on the defensive end has earned the kind of immediate playing time that Malone very rarely hands out to rookies.
There are also some less heralded members on the Nuggets bench that could prove very valuable as the season wears on. Back up center DeAndre Jordan may prove to be a big presence while Joker rests. Against Utah he added 12 points (the same total Jokic finished with) and 13 rebounds (Joker had 10.) "Uncle" Jeff Green pitched in 10 points against the Jazz, too.
That kind of balanced scoring and bench production won't happen every night – and it didn't just two nights later in Los Angeles. With Hyland sidelined by a hip injury, the Nuggets bench struggled badly as Denver lost to a Lakers team they'd handled at home a few nights earlier. LA's bench was the superior unit in their first win of the season, outscoring the Nuggets bench 41-22. Denver fans have to hope the Laker game was the aberration, and what we saw against Utah becomes the rule, not the exception.
So if solid play from the supporting cast – including the revamped bench – can start to happen more often than not, these new Nuggets can be formidable.
If not, and Joker has to carry the load all season – again – it will be another season of "if only" for a Nuggets team that could be much more than just an early postseason out.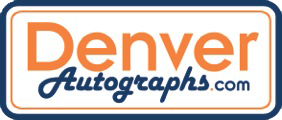 Strike Three: It's been a rugged season for the 1-7 Colorado Buffaloes. One month to go, and things are about to get real.
Simply put, the gauntlet that awaits CU down the stretch is an exclamation point on what's been one of the nation's toughest schedules for one of the nation's youngest rosters. Starting this week with a visit from the eighth-ranked Oregon Ducks – who after a deflating loss to top-ranked Georgia to start the season have run off seven wins in a row and are working their way into playoff consideration – the Buffs face three ranked teams and another who was highly touted in the pre-season. Wow.
The following week, CU travels to play ninth-ranked Southern Cal, then heads up the coast to Seattle to face Washington before returning home to face 12th-ranked Utah to close out the season.
The Buffaloes are staring at a 1-11 finish. What would that mean for the future?
It means there's plenty of work to be done, starting immediately after the games end.
To start with, the CU admin has to know if athletic director Rick George is going to remain in Boulder. He's been rumored to be a candidate for other gigs, like the AD job at Auburn, for instance. Once his status is determined and settled, then there's the issue of finding a new head coach. Interim HC Mike Sanford clearly wants the gig, and the losses are not all on him. He's done what he could do with what he's had to work with.
But Buff faithful need to ask this question: If Karl Dorrell had been fired at the end of last season, would Sanford have been a candidate for the job? The answer is obviously no, and whomever is already in charge of the head coaching search clearly knows that. If George – who hired Mel Tucker before being forced to replace him with Dorrell – can get a top quality coach to take the job and stick around, then that should be considered the biggest win of 2022.
The other issue is the retention of young players who are already on the roster, and who will undoubtedly get phone calls from other area codes with offers of NIL deals that far exceed anything Colorado can offer. For instance, can CU keep young quarterback Owen McGown out of the Transfer Portal and firmly in Boulder? How about electric freshman receiver/kick returner Jordan Tyson? Sophomore safety Trevor Woods and cornerback Nico Reed may get some outside attention too. Remember, last year CU lost more than 20 players to the portal including their best running back and their top two defensive backs.
Those losses have shown brightly for a team with just a couple dozen upperclassmen remaining on the roster.
Such is the battle they're facing at the foot of the Flatirons. And the struggle doesn't end when the November gauntlet does.