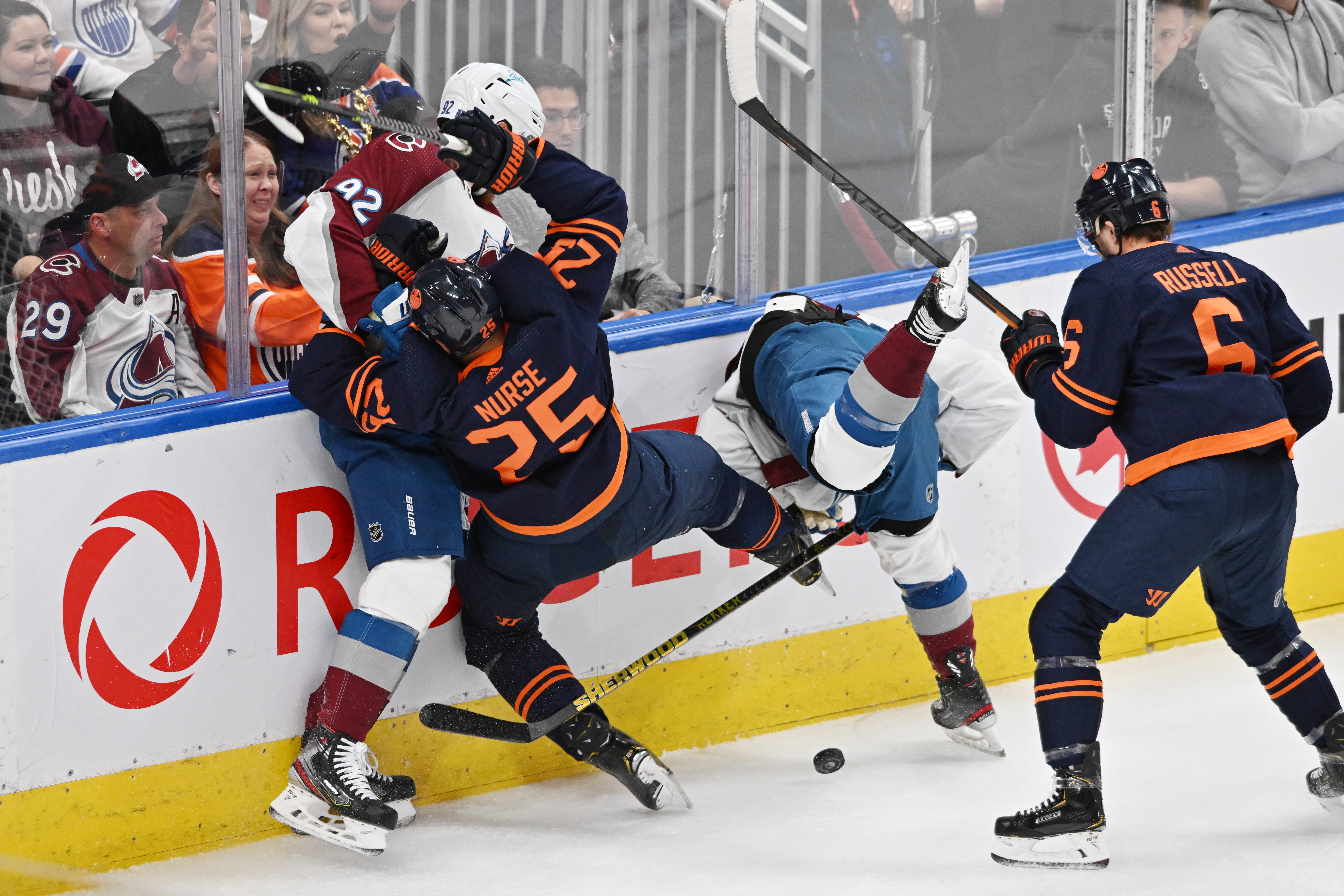 Strike One: Kudos to the Colorado Avalanche. Not just for taking a 3-0 series lead in the NHL Western Conference Finals, but for how they've done so. It's been an Olympic-caliber display of precision, professionalism and execution.
The defense-optional 8-6 Game 1 win notwithstanding, the Avs have played excellent hockey against a talented Edmonton team. And just as impressive as what they have done is what they haven't.
It's not unusual for hockey teams that are losing a game and/or a series to decide to "play more physical" – which is code for getting in some late and/or rule-bending hits in an attempt to get the other team off their game a bit. St. Louis tried it and it backfired on them. Now the Oilers have resorted to the same tactics. "Old time hockey, coach!"
Yes, the Hansen brothers would approve of what Evander Kane and others have been trying to do the past two games.
But the Avs aren't taking the bait. They aren't getting drawn into retaliatory fist a cuffs and extracurricular nonsense. No stupid penalties – the kind that have hurt them in the past. The Avs have stayed on their game and Edmonton is taking a beating on the scoreboard because of it.
Kane got a measly one-game suspension for his cheap shot hit on the Avs Nazem Kadri early in Game 3. Kadri will miss more than that, so you'd have expected the punishment to mirror the crime at least. Instead, if the Avs don't close out a series sweep, Kane and his Hansen brothers approach will be back for a potential game five in Denver. Certainly the crowd at Ball Arena will give him a warm welcome.
The kind of stuff Kane and others, like St. Louis' David Perron, specialize in doesn't really need to be in the game. Purists will say that fighting in hockey means the players are policing the game themselves and that the threat of an on-ice fight actually makes the players safer. That's a head scratching argument to be sure, because for most non-fanatical sports fans, the best hockey on the planet gets played during the Olympic games that feature NHL Players. And you know what doesn't happen in the Olympics? "Old time hockey, " i.e., Goonery. Fighting. Getting even. "Playing more physical."
What you see in the Olympics is closer to what you are seeing out of the Avalanche in this series.
Evander Kane has never played in the Olympics. His brand of goonery has no place there.
It won't have any place in the Stanley Cup Final, either.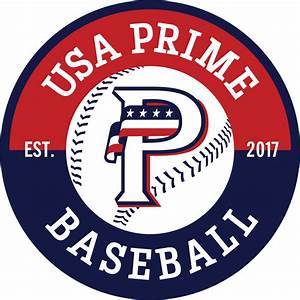 Strike Two: How much money is a franchise quarterback really worth in today's NFL? Can that guy win a Super Bowl or two without a super roster around him?
The back in 2013, when the Denver Broncos had a juggernaut offense led by Hall of Fame (and very well-paid) quarterback Peyton Manning, they got drubbed by a Seattle Seahawks team led by young (and very underpaid) second-year quarterback Russell Wilson, who was still playing on a rookie contract that paid him about $3 million over his first four seasons. A team-friendly contract like that left Seattle with plenty of room under the salary cap. And they spent wisely.
That Seahawks team featured a suffocating defense, the "Legion of Boom" that had a lot of highly paid players who didn't touch the ball all that often. They just put the clamps on the opponents who did. Remember, defense wins championships.
Ironically, Manning's hefty contract – which he signed after being the biggest free agent in league history – paid him $96 million over five years and took up a significant portion of the Broncos salary cap, meaning they didn't have a lot left to spend on areas of need. The Broncos defense in 2013 left a lot to be desired.
It was well worth it for the Denver offense, which was record breaking during that first Manning season. Even with that sensational offense, it wasn't until they were able to spend some money on the other side of the ball that the Broncos defense improved significantly and they won another Super Bowl in 2015. They were able to spend it because Manning agreed to take a slight pay cut heading into the league season.
This isn't a unique issue for teams. When Kansas City was at its best (assuming the best Andy Reid/Patrick Mahomes years are behind us? Maybe?) their stud young QB – Mahomes – was still on his rookie deal and other guys were making more money than the guy under center. It works that way sometimes.
Wilson is now a Bronco of course and has two years remaining on a contract that will pay him quite handsomely by most standards. He'll make $24 million this season and $27 million for the next. Not too shabby, but apparently not enough, according to speculation. Most observers think that if the Broncos want to keep Wilson off the free agent market in 2024, he's going to need a significant raise for a significant number of years. Whew.
So let's say that Wilson does return the Broncos to prominence, the playoffs and perhaps beyond. Let's say he shows he's worth, say, $30 million a season and wants a five-year deal. If you're the Broncos, do you make that commitment, knowing that even if your new owner is worth more money than most third world nations, he can only spend so much of it on player salaries due to the cap? Do you make that kind of commitment to a 30-something signal caller who may still be productive, but who will not be as good in years four and five as he is now? At what point does paying an aging but still well above average QB top dollar begin to limit if not inhibit what you can spend on the rest of the roster?
And you want to be an NFL general manager.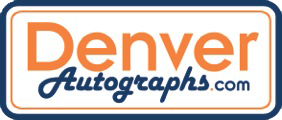 Strike Three: What do you do when you're a big league baseball team who's fallen out of contention before you can even have a June swoon, and you have a hot young prospect playing in Double A who's knocking on the door for a big league call up, but who plays the same position as a veteran you just signed, a guy who is performing better than expected and is currently among your top three position players?
A quandary to be sure.
The Colorado Rockies signed 11-year veteran Jose Iglesias to a one-year contract before this season to play solid shortstop in the absence of the departed Trevor Story. Iglesias has been as good on defense, and better on offense, than advertised. He's among the Rockies top hitters, with an average above .314 at the end of the last disappointing homestand, and he led the team in on-base percentage. His production at the plate has been an unexpected bonus.
But he's never been long for the job here.
Everyone who follows the Rockies is well aware that 20-year-old Ezequiel Tovar is primed to take over the full time shortstop duties, perhaps as early as the second half of this season. He had a monster spring training, and has been lighting it up in Double-A so far this season. His call up to Triple-A appears imminent. After that, who knows.
Following another home series loss to the World Series champion Atlanta Braves, the Rockies are for all intents and purposes out of the mix for any sort of postseason berth, even the newly created extra Wild Card slot. They're eight games under .500, mired in last place and the schedule ahead is rugged. We're still seven weeks from the trade deadline and it's probably a bit early to put up the white flag and declare a fire sale, but who would blame the Rockies brass if they got a jump start on next season by taking what they have in Iglesias – maybe even Randal Grichuk and C.J. Cron too – and moving them for some Triple-A prospects that could be part of a resurgence in 2023?
Tovar has played a significant role in the success of the Rockies farm system teams over the first two months of the season, but that's no reason to sit back and wait for him alone to rescue the big league squad. They need help on the mound too. They need more from the catching position. They have needs everywhere. And the farm system as is can only provide so much. It needs an influx of talent, too.
So when the time comes – and the Rockies brass deem Tovar ready for the brighter lights – perhaps Iglesias and others might find themselves playing for a contender down the stretch. That wouldn't be a bad thing for anyone.