Strike One: You're in one of two camps: Either A) you think the Denver Broncos have a playoff ready roster and are just an Aaron Rodgers away from being back in Super Bowl contention, or B) you believe that the team should approach the upcoming 2022 NFL Draft in the standard manner and take the "best player available" (hopefully at a position of need) with each of their 11 draft picks. The roster as a whole – absent a single Pro Bowl selection this past season – needs an upgrade.
As usual, the truth lies somewhere in between.
Let's start with this: Rodgers isn't going to be the Denver Broncos quarterback in 2022. The Green Bay Packers appear very intent on not trading their future Hall of Fame quarterback after hiring his favorite quarterback coach Tom Clemens and announcing publicly that they want him back. That seems fairly straight forward.
Given that the whole Peyton Manning to Denver thing was a once in a lifetime deal, now would be a great time for Broncos Country to punt on trying to repeat it. In fact, it's time to give up entirely on the whole "Quick Fix at Quarterback" strategy. It doesn't work. No Jimmy G or Kirk Cousins or Russell Wilson. It's time to put on our big boy pants and finally, for the first time in six decades, draft and develop a franchise quarterback – you know, like teams that have long stretches of sustained success have been doing. This fits with Camp B.
But we all know too well Denver's sorry history with drafting QB's, say those in Camp A, and they're right. Yet if the franchise is ever going to get it right at QB, the current front office, led by general manager/super scout George Paton, needs to be the ones to do it. And there's a way that could satisfy both camps.
It's a radical plan for Paton and crew: Go for two. Spend Denver's first two draft picks on quarterbacks.
Coaches know very well that the best way to build a highly successful team for the long haul is by fostering a high amount of internal competition. Make guys have to really earn a starting spot. Perhaps the problem with past Broncos quarterback draft picks is that they came in here feeling anointed, like they were the chosen one and it was going to be their job regardless of how much work they did or didn't put in. Remember, when teams draft quarterbacks high nowadays, the label "franchise quarterback" is almost immediately attached, well before it's earned.
What's been missing when the numerous high draft picks have arrived at Dove Valley over the years was competition for the job from someone in their exact same situation. Not a "Teddy v Drew" kind of fake competition, where the conservative coaching staff had already made up their minds in favor of the mediocre, safe veteran, thereby rendering the "competition" short lived and meaningless. Make it a real actual competition between rookies vying for the same gig on the same team. (And have Drew Lock involved too. See what he really has under the hood.)
College programs do this all the time – sign more than one quarterback in almost every class and open up true competition for the starting job. They let the best man win. With extra draft picks this year, the Broncos could do the same thing and still have the ability to draft a lot of those "the best player available" types after spending just two of 11 picks on the most important position – and the biggest void – on the roster.
This is how Camp A and Camp B both get their wish.
Some analysts think Denver will draft Pittsburgh's Kenny Pickett, the "most pro-ready" QB available, with the ninth overall selection. Others think they may go for Liberty's Malik Willis, the guy with the biggest upside. If you believe that new head coach Nathanial Hackett really is a "quarterback whisperer" then either could be a solid choice. Get one of those two in here in round one.
Then shock the world in round two and select Nevada's Carson Strong, considered the sixth best QB prospect this year, with the 40th pick. And let a true quarterback competition begin.
Paton watched all of these guys play in person this season. He's already done a lot of homework.
The second year GM could address edge rusher in free agency (Denver reportedly is as much as $50 million under the salary cap) by bringing back Von Miller or grabbing Chandler Jones or Randy Gregory. You're counting on improvement from Lloyd Cushenberry and Dalton Risner, right? Go get a right tackle in free agency, or a left tackle and shift Garrett Boles to the right side. The Broncos can spend their free agent money more wisely on places like the o-line and linebacker.
And they can finally punt on the fantasy that another Peyton Manning scenario will magically appear to turn around the franchise. Denver needs to do what the best franchises do: Grow your own. Try to do that by planting multiple seeds and seeing what grows tallest.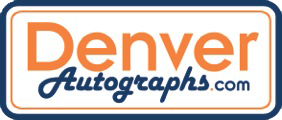 Strike Two: Sadly, an end to the MLB Owner's lockout doesn't appear to be in sight, which is a tragedy we're all watching play out. And while news from the negotiation comes out slowly, there are snippets that are very interesting. One in particular that's getting roundly criticized is actually a good thing for the health of the sport – at multiple levels.
The MLB owners want to further downsize the MLB affiliated minor leagues. Despite all the hand wringing and criticism, this is actually a very good thing. Stay with me on this.
A few years ago, after they finally began getting challenged about the awful way they were (and continue to) treating their minor league prospects, MLB owners finally saw the light and began to discover that each organization is responsible – financially and otherwise – for way too many minor league affiliates and too many minor league players. They began to make cutbacks by disassociating themselves from some of their low-level minor league leagues and teams.
This drew outrage from numerous corners, with folks like Vermont senator Bernie Sanders lamenting the loss of jobs and community treasures around the country. The owners were painted as greedy bad guys for eliminating jobs and opportunities.
In this case, the greedy bad guys were actually doing the right thing. After they made those cut backs, a funny thing happened, right here in Colorado and elsewhere. Not all that much was lost. In fact, there have been gains.
Minor League Baseball in Colorado didn't dry up and blow away when the Colorado Rockies cut ties with their Grand Junction affiliate, and the Milwaukee Brewers said so long to Colorado Springs. Both franchises were members of the Class A Pioneer League, which was cut loose as an MLB affiliate. The league, which has been around since 1939, decided to go independent. And it's working out quite well.
The Rocky Mountain Vibes in Colorado Springs and Grand Junction Rockies will be back on the diamond this summer, and the Pioneer League will add a third Colorado team when the NoCo Owlz, based out of a beautiful new facility in Windsor begin play. The team has already hired former MLB standout Cory Snyder to be their new manager. Owner Jeff Katofsky is the kind of guy fans should want to run the team they cheer for. He's forward thinking, he'll be fan friendly, he'll take care of his players, and he'll do everything he can to put a winning product on the field. Oh, and he won't be crying poor, either.
These independent minor league organizations don't have any MLB strings attached. They are free to sign whomever they want, pay them whatever they want and the players, should they excel, can then turn around and sign with whichever MLB franchise is going to give them the best shot at making the big leagues. It's a win-win scenario.
This is actually what MLB needs (should they ever get their act together and unlock the gates.) Fewer minor league teams to worry about. Each MLB organization could function just fine – and potentially take far better care of their minor league prospects – with just a Class A, Double-A and Triple-A team each. Three affiliates. That's it.
This would help independent leagues like the Pioneer League sign better players, grow and flourish in all those small towns that Senator Sanders was so worried about. It would mean independent minor leaguers could get decent pay and improved working conditions, along with better opportunities for advancement.
Their lockout is a black eye on the sport, but reducing their involvement in minor league baseball is the one and only thing the MLB owners have gotten right in these way-to-brief collective bargaining talks. Hopefully it's not the last.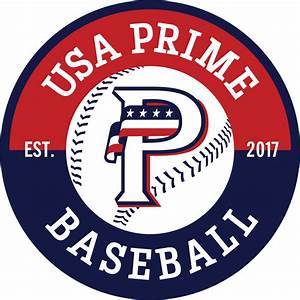 Strike Three: We're a long way away from the next NBA Draft, and the injury-plagued Denver Nuggets still have hopes of getting healthy and making some noise in this postseason. We'll see how far their lone All-Star can carry them.
But it's never too early to start looking at the 2022-23 season, when the Nuggets should be back at full strength, barring some additional flagrant fouls from the injury Gods.
The upcoming draft could help make a good Nuggets team better of course. Their recent draft history is pretty decent. Jamal Murray, Michael Porter Jr, Zeke Nnaji, Bones Hyland. All contributors when healthy – on the offensive end.
So maybe for this draft, instead of searching for more guys who can shoot 3-pointers, the Nuggets – who will be drafting at the lower end of the first round – should look for someone who can put the brakes on the other team's guys who can shoot threes? Why not go for the next Aaron Gordon, and not the next MPJ? The Nuggets obviously have issues with outside shooting. Theirs and the opponents. Getting two star scorers back should help remedy things at the offensive end. But what about defense?
Knowing that Murray would miss most of this season obviously had something to do with why they drafted Hyland, and why they went out and acquired Bryn Forbes mid-season. So, when Murray and Porter are presumably back at 100% next season, having the second year gunner in reserve should give the Nuggets all the firepower they need to get back in contention in the deep Western Conference. Right?
Still, even with everyone healthy, what Denver will still lack are more guys like Gordon who excel at the defensive end.
Right now, Hyland looks lost on defense. So does Nnaji. There's a natural maturation that still needs to occur with young guys who have always been offense-first, finding that willingness to play at both ends. Hopefully that happens with these young guys (and MPJ for that matter, too) but you never know. A solid reinforcement at the defensive end via the draft couldn't hurt.
Without claiming to be totally locked in on all the pluses and minuses of the next class of draft eligible players, early scouting reports point to a few guys who might be available when Denver drafts being at least as focused on defense as they are on offense. Guard Peyton Watson of UCLA is one. So are a pair of wing guys from Duke, Adrian Griffin Jr. and Allen Flanigan, who as a junior could enter the league a little bit more mature than most. More important than this guesswork, Tim Connelly and his Nuggets front office will know a lot more about a lot of these players, and be able to ID those with the ability to contribute defense and rebounding in their first season.
Denver's All-Star and MVP Nikola Jokic isn't getting any younger, and he's logging heavy minutes and a heavy burden. If this post season ends early for Denver, which it very well might, it won't be the worst thing in the world. Denver can get healthy, boost their bench and be a big time factor in the race for the NBA title a year from now.