Strike One: Maybe this is just how it's going to be. Maybe this is what Denver Broncos football is going to look like in 2022. Maybe every game is going to be a fist fight, a scrum, a gut check.
Certainly the harrowing 11-10 win over a physical San Francisco 49ers team wasn't what Broncos Country thought we'd be seeing out of new coach Nathaniel Hackett's team, armed with a future Hall of Fame quarterback and a group of very talented skill position players. Broncos Country was expecting points in bunches, not games decided by punches.
But maybe this season's Broncos offense is going to have to count on Russell Wilson reverting back to his mad scrambling days. Maybe improvisation will have to be a bigger part of the Broncos playbook. Maybe Wilson will have to complete more two-handed chest passes while he's avoiding the onslaught of pass rushers that are making the Broncos offensive line look, well, offensive. Maybe he's going to have to call his own number and just run for daylight as often as he hands it off. Maybe Brett Rypien and Josh Johnson will have to be ready to do the same when Wilson inevitably gets a little beat up.
Maybe Broncos Country expects too much out of Jerry Jeudy. Maybe a wide receiver who looks like he weighs 180 pounds soaking wet is going to have a hard time staying healthy enough to stay on the field for the duration. Maybe Albert Okwuegbunam isn't going to make fans forget Noah Fant. Maybe the majority of Wilson's completions are going to have to be swing passes to Melvin Gordon and Javonte Williams while teams double cover Courtland Sutton.
Maybe not committing double digit penalties and not turning the ball over are going to be even more critical than usual to Bronco success this season.
And maybe the Bronco defense has finally found the solution to the turnover dilemma. Maybe creating two or three takeaways each game, along with the occasional game deciding safety will become the norm rather than the exception. Maybe adding Randy Gregory to the pass rush will finally help Bradley Chubb live up to his billing.
Maybe hiring an offensive minded head coach and then leaning on your defense to win games is the formula this Broncos team needs for this season. Maybe that formula can help end a playoff drought that seems like it's gone on forever.
Maybe that's not a bad thing.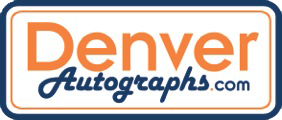 Strike Two: Karl Dorrell's decision to send out a wet-behind-the-ears freshman quarterback to start his first game against unbeaten UCLA was undoubtedly seen by some as a panic move. After three straight blow out losses, and hearing fans calling for his job, Dorrell was desperate. Frustrated by the lack of consistency from his offense while it was being led by sophomore Brendon Lewis and/or transfer junior J.T. Shrout, Dorrell was hoping a change under center would provide a badly needed spark and lead his team to an upset win. But starting a true freshman? Was he just throwing stuff at the wall and seeing if anything would stick?
Not exactly.
The Buffs got blown out again anyway by a talented Bruins team, so Dorrell's Hail Mary didn't work per say. But the "panic" move really wasn't exactly that. Starting true freshman Owen McCown didn't backfire by any means. Since we're being honest, it really wouldn't have mattered who started under center. This CU team – which features 90 underclassmen on their 114 man roster, wasn't going to beat UCLA on this Saturday or any other. Dorrell undoubtedly knew that, so desperation wasn't his motivation.
What's very likely is that Dorrell knows that starting McCown – which the CU fan base wanted badly – was a no-lose proposition. He also knows that by doing so it shined an even brighter light on the fact that he's playing this season in an actual "Men against Boys" scenario every week. That should change expectations, and shift the narrative from "Why aren't they winning now" to "Wait 'till next year."
McCown isn't a game changer just yet. In his first start he made the requisite freshman mistakes, including some misreads, an interception, a strip sack fumble and another that was wiped out by an offsides penalty. Still, the son of a former NFL QB (Josh) looks like that talented younger brother who's out on the field wearing his big brother's uniform. He doesn't quite have Shrout's arm strength, nor the mobility of Lewis, but even while executing a very conservative game plan, he ran a more productive CU offense than anything seen in the first three games. His future appears bright.
Regardless, the Buffs could lose every game this season. The schedule's already been brutal. Colorado's first four opponents thus far have just one loss between them – and that was Air Force's surprising upset setback at Wyoming. Minnesota is now ranked in the Top 25 and TCU, Air Force and UCLA are all receiving poll votes. It doesn't get any easier. USC, Oregon, Utah and more still lie ahead.
But now, with McCown playing QB, it's no longer about winning this season. Now it's all about the future.
Dorrell will more than likely be back on the CU sidelines next season. His team will be a year older and presumably better for having survived 2022. But a word of caution for Buff Country: In the old days, fans would be able to look forward with some measure of certainty to having McCown back under center in 2023. However, in the new era of NIL and the Transfer Portal, Dorrell and his staff will undoubtedly need to "re-recruit" their QB – and any other promising young players on the Buffs roster. So sadly, it's not a lock that McCown will be back next season. "Boys" like him who stand out for the black and gold can no longer be prevented from fielding phone calls from 'greener' pastures like Los Angeles and Corvallis, and being drawn into the portal by the promise of lucrative NIL deals. Dorrell and his staff know this all too well.
Buff boo birds, you've been warned.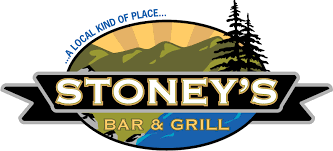 Strike Three: The party's over. The Cup has runneth over. Now it's time to get back to work.
It seems like just a couple of weeks ago that the Colorado Avalanche broke a two-decades long drought, beat the Tampa Bay Lightning in six games and hoisted the Stanley Cup. While players and teams who have lousy seasons have to endure what seems like an endless off season, when you're the champs, there's almost no rest for the victorious.
It's almost October now, and everyone's had their time to party and strut. Now it's back to work. After skating together for just a few days, this year's Avs are already into their preseason. The start of the regular season is less than three weeks away.
It's very true that after having tasted the ultimate victory, all any true competitor really wants is more of the same. So there are no Avs players who are satisfied with having their names etched on the Cup one time. But championship hangovers are also very real, and winning a second consecutive Stanley Cup will be far more difficult than winning it the first time.
So what should be the realistic expectation for this Avs team?
The nucleus of the team that won the Cup last spring is almost unchanged. The two main exceptions are in goal, where former New York Ranger Alexander Georgiev (whom the Avs got in a trade over the summer and signed to a three-year, $10 million contract extension) will take over for Darcy Kuemper (who left via free agency for Washington) and the addition of versatile forward Evan Rodrigues, a free agent signee who will be asked to fill the skates of the departed Nazem Kadri (who signed with division rival Calgary.) If those are even swaps, the Avs will be in fine shape.
These Avs are extremely talented. They've got standouts – young ones – across the board. Nathan MacKinnon is here for the long haul, and Colorado has four gifted youngsters, led by All-World defenseman Cale Makar, who are still under 25 years old.
But there's much more to it than that. There still needs to be that hunger – the thing that drove them last season – ever present too.
The Avs vanquished Finals opponent last summer, Tampa Bay, was going for a three-peat, which is extraordinary in any sport. Championship hangovers are the rule, not the exception. Most teams can't repeat the feat. The Lightning's consistency is to be marvelled. For these Avs to repeat, almost everything would have to go right on the injury front, Georgiev will have to play like an All-Star, and someone has to step into Kadri's role as the agitator – the guy your team can't do without but who every other team hates – and do it as well as he did.
That won't be easy, but it won't be the hardest part, either. The mental part of trying to repeat is the most difficult hurdle to overcome. After the banner's been raised, and the emotional high has faded, and the grind begins…that's when the championship mettle either shows up, or it doesn't. Most times it doesn't.
It won't be a failed season if the Avs don't win the Cup again. It will make them the rule, rather than the exception.