Strike One: It's mid-summer, so it's obviously time for another college football bombshell to drop. Right on cue, the Pac 12 decided to deliver. In the true Oklahoma spirit of "Whatever Texas decides to do, we'll do too," UCLA has decided to join USC and abandon the conference they both used to rule and bolt for the frozen tundra and hefty paydays of the Big Ten.
On the surface, it's an astoundingly bad decision from a geographical and logistical standpoint. Travel and scheduling for everything that's not football will be insane. Costs will be enormous. But that's all offset by the paydays that will be even more enormous, and as we know, that's all that really matters anymore.
It's been more than a decade now since the University of Colorado made the well thought out and logical (given what was known at the time) decision to depart the Texas-run Big 12 for the better destinations, better academics and potentially better rivalries, not to mention the lucrative promised revenue stream, in the Pac 12. Now that conference is in scramble mode and may not survive long term.
Then again, "long term" and college athletics can't be used in the same sentence anymore.
The problem starts with the fact that the Pac 12 never came through with what they'd promised to USC and UCLA, or CU. Not from a competitive standpoint and especially not from a financial one. CU hasn't received anything close to the kind of financial windfall from the conference they were banking on, literally, and now that the league appears to be on life support, they most assuredly won't.
So what's a Buffalo supposed to do now?
Staying in the Pac 12 is what's most likely. The conference will undoubtedly look to fill the voids with schools like Boise State and Air Force, for example (easy, CSU fans. Let's not get too far ahead of ourselves). However, CU would be well within their rights to look to move conferences, right?
Placing USC and UCLA in the Big Ten will give that conference 16 teams, likely creating a pair of eight-team divisions. The SEC is already there.
Could CU's old haunt, the Big 12 follow suit?
When OU and Texas make the move and are officially gone from the conference, the new-look Big 12 will be back at a logical 12 schools again, having added BYU, UCF, Cincinnati and Houston. So they'd still have room to get to 16 if they wanted to grow and match up with their rival conferences.
Would the Buffs be a program that the Big 12 would want back? Is it even an option?
In this day and age of college athletics, everything is an option.
And yes, Colorado State fans, this move by UCLA and USC could potentially open the door for a (fingers crossed) rejuvenated Rams program to become a more attractive addition to a Power Five conference. But there are so many more dominoes that will have to fall first, like the Rams football program getting back to respectability.
It could also be that by the time moves like these get ready to happen, there won't even be a Power Five anymore. Instead, the much anticipated Super League of College Football will have already hatched.
We'll probably have to wait until mid-summer of 2023 or 2024 to find out.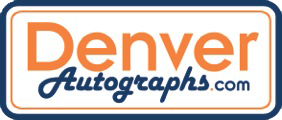 Strike Two: Team owners are easy targets. When things go badly, we tend to focus at the very top, the place from which changes can be dictated. Fire this guy, pay for this player, and so on. They typically get the blame, but not often – at least until after the fact – do they get much credit.
Certainly Stan Kroenke and company have taken a lot of criticism around here over the years, a good portion of it deserved. Many of us have bashed them for things like the 2013 firing of George Karl and the departure of Masai Ujiri over what appeared to be money differences. When a team owner has more money than a small third world country, fans expect that owner, rightly or not, to spend it on the team so they can theoretically put a winner on the floor. Letting the NBA Coach and Executive of the Year walk away after a successful season doesn't make fans feel good. Same goes for the recent departure of Tim Connelly. Appeared to be just a money matter. That doesn't sit well with fans.
Then there's the on-going money squabble between Kroenke and Comcast, the lingering dispute continues to prevent a large chunk of the Denver Nuggets and Colorado Avalanche fan base from being able to watch their faves on TV. This fall that impasse will enter its fourth year. While the "who's right and who's wrong" part is not clear cut, all fans know is that they don't get to see the games. Blame gets spread to all involved.
Then there's the flip side.
Really, all fans can reasonably expect is that the ownership of our favorite teams puts a winner on the field for them to cheer for. With that as the criteria, Stan Kroenke and Co. have "scoreboard" in a really big way. Everything's coming up Kroenke.
A whole lot of us owe the owner and his organization a tip of the cap and an apology.
While it's not a secret that Kroenke is driven by the bottom line – many of those who have worked for KSE use the word "cheap" – he has scoreboards. Right now, he's the owner of the reigning Super Bowl champions, the Los Angeles Rams (and the game was played in his sparkling football palace in LA), the reigning Stanley Cup champions, the Colorado Avalanche, as well as the champs of the Major Indoor Lacrosse League, the Colorado Mammoth. The Colorado Rapids have risen from the depths to be something of a contender in the MLS, and Kroenke's Euro soccer team, Arsenal F.C., finished a respectable fifth in the Premier League last season. They're forecast to end up in about the same spot this coming season, but the way things are going for the owner, it might be a smart bet to put a quid or two down on Arsenal to win that thing, too.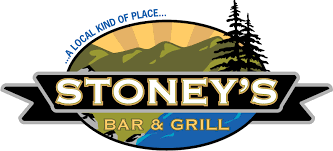 Strike Three: The Basketball Hall of Fame isn't incredibly hard to get into. Two words: Dikembe Mutombo.
Now the former Denver Nuggets center was a good NBA player – at least at one end of the floor – but he was clearly never among the game's elite. He's used his name and brand to do wonderful things outside of basketball in retirement, but that doesn't make you a Hall of Fame player. Let's just say that the basketball Hall folks are a little more lenient.
Another former Nugget will end up in Springfield, Mass at some point, too. Carmelo Anthony's career scoring numbers and his success as an Olympian will get him enshrined right alongside Mutombo. Neither has been an MVP or an NBA champion, but the criteria isn't as harsh as it is in some other sports. So that's fine.
What would not be fine would be for the Nuggets organization to decide to put Carmelo's No. 15 jersey up in the rafters alongside former Nuggets greats. Because Anthony doesn't belong in that grouping. (Side note: Jersey No. 15 will go into the Ball Arena rafters someday. But it won't say "Anthony" on the back.)
Being honored as one of any franchise's all-time greats is about more than just scoring points in bunches. It's about leaving it all on the court for that team over many seasons. It's about being the face of the franchise through good times and bad. That's why Dan Issel, Alex English, David Thompson, Fat Lever, Byron Beck and Doug Moe are honored in the arena. Mutombo is up there too, which is a little sketchy for some of us given all the different jerseys he's worn during his well-traveled post-Nuggets playing career. But at least Mutombo wasn't public about his desire to get out of town because it wasn't glamorous enough.
Anthony spent his first six full seasons in Denver, and helped to lift the team to new heights, including reaching the Western Conference Finals in 2009. As they built around him, the Nuggets became a playoff fixture. But let's not forget that it wasn't until Chauncey Billups became a Nugget that the team finally made it past the first round of the playoffs.
Nevertheless, Anthony was part of a winning team and winning culture in Denver under George Karl. A winner wouldn't want to leave that.
Still, 'Melo wanted out for purely selfish reasons that didn't have anything to do with winning. That right there should be the disqualifying factor for any jersey retirement.
During his seventh season in Denver, he finally got his wish and was traded to the struggling New York Knicks. He and his gold digging wife got their brighter lights, but not victories. Expected to lead the New Yorkers to greater heights, he failed to do so. His "me-first" attitude didn't work without a strong supporting cast, and in his six plus seasons as a Knick, the team won exactly one playoff series. One.
After that he was off to Oklahoma City for part of one season before he was sent to Atlanta (where he never played a minute before getting released) then Houston then Portland. You get the picture. This past season he was part of the disaster in Los Angeles with the Lakers.
Clearly Anthony will end up in the basketball Hall because of his career accomplishments. But just as clearly, he doesn't belong with the all-time Nuggets greats because he opted to bail out on the winning franchise in search of more individual attention.
There's no reason for the Nuggets to honor that.