Strike One: When Joe Ellis fired Mike Shanahan in January of 2009 and hired the hot offensive coordinator, Josh McDaniels, away from the high powered New England Patriots, Broncos Country, starved for success, was excited to see the guy who was in Tom Brady's ear come to town and restore the Broncos to their glory days. It didn't work.
When George Paton fired Vic Fangio in January of 2022 and hired the hot offensive coordinator, Nathaniel Hackett away from the high powered Green Bay Packers, Broncos Country, starved for success, was excited to see the guy who was in Aaron Rodgers ear come to town and restore the Broncos to their glory days. It's not working.
That's where the similarities between the two hires – as striking as they are – end.
As all Broncos fans know, McDaniels won his first six games on the Broncos sidelines and everything looked great until it wasn't. A bunch of losses and a videotaping cheating scandal caused owner Pat Bowlen – already limited by the early stages of Alzheimer's disease – to step back in during December of 2010 and pull the plug on Ellis' guy. The owner then put John Elway in charge of finding the next Broncos head coach. And things ended up getting a lot better.
Over his less than two-year tenure in Denver, McDaniels showed himself to be more or less a jerk.
No one thinks Hackett is a jerk. But he's probably not the right guy to coach the Denver Broncos moving forward. And ironically, he might not last as long in the Mile High as McDaniels did.
There is one other similarity to consider. It will be the new Broncos owners – the ones who didn't hire Hackett (same as Bowlen) who decide to pull the plug. Will that make things a lot better?
The two coaches met at Empower Field on Sunday and the jerk won. He's still a lousy head coach, as exhibited by his woeful 3-7 record. And if you believe what you read, he's having some of the same kinds of issues with his Raiders QB as he had during his brief Denver tenure. The difference is the owner he works for now probably can't dump him as quickly as Bowlen did due to financial concerns. The Raiders appear to be stuck with him.
The Broncos aren't stuck with Hackett, and it won't be a happy day when he's let go. Hackett is a decent guy who may be in over his head at the moment but could very well turn out to be a good NFL coach at some point. Better than the jerk.
It would be easier to see Hackett go if he was a jerk, too.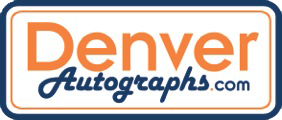 Strike Two: Nothing will ever change the fact that football games at every level are still won and lost at the line of scrimmage.
It's the difference between a winning program and a losing one. Not so ironically, the one local college football team that's having a bowl season is the only one with a really good offensive line.
That grind it out unit from Air Force is on pace to win 10 games yet again. They even have a nickname for their offensive line: "The Diesels." Meanwhile, up the road in Fort Collins, the "Fort Air Raid" offense from Colorado State has yet to take flight.
The strengths and weaknesses of both programs were on vivid display on a frigid Saturday night at the Academy. The Diesels showed their stuff again as they plowed over CSU 24-12. Air Force rushed for 359 yards against a CSU defense that played the option offense about as well as anyone could have hoped. The Falcons didn't have any "splash plays." Heck, they didn't complete a single pass. Didn't need to. They just do what they do.
Doing it their way has Air Force leading the nation in rushing by a wide margin and giving up less than one sack per game.
AFA starts just one player up front – 325-pound right guard Isaac Cochran – who checks in at over three bills, yet they were recently named one of nine semi-finalists for the Joe Moore Award, given annually to the best offensive line in the nation. Air Force is the only non-Power Five school to ever be named a semi-finalist. This year they're competing with three teams from the Pac-12, three from the SEC and two from the Big Ten.
Think about that for a minute. In a college football world dominated by the likes of Alabama, Ohio State, Georgia and Michigan, the Air Force Academy is on the verge of being honored as the best offensive line in the entire country. Michigan took home the 330 pound trophy last season. It weighs more than any Academy offensive lineman.
It's a matter of coaching. Air Force offensive line coach Steed Lobotzke has a unit that does little things right, works in sync, and seems to get better every season as they continue to recruit bigger, stronger athletes. They're so good they can win football games running the ball when the other team knows they're going to run the ball. Remember the fullback? The Falcon's Brad Roberts, who bulldozed CSU for 184 yards on 37 carries, is on the verge of the best rushing season in Academy history.
Previous CSU coaching staffs didn't recruit him.
Which brings us to the other end of the spectrum. While the future still looks promising, it's been a poor start to the Jay Norvell era. The underwhelming play of the offensive line isn't the only reason CSU has yet to score 20 points in a single game this season. But it all starts there.
While the focus has been on the young quarterback and receivers, the Rams have yielded 49 sacks, including seven in the loss to Air Force. Some, but not all, could be attributed to hesitancy from freshman QB's early in the season, but as Clay Millen has gotten better, the line play has not. In the past four weeks, they've given up five, nine, five and seven sacks. QB scrambles have been their most effective running play. That's when you know you're not winning the line of scrimmage.
And it's not about the athletes. CSU has some big, talented football players. The Rams don't start a player under 300 pounds along the O-line. Still, they've given up five or more sacks in a game seven times, the most in the country.
CSU's brand new coaching staff includes o-line coach Billy Best. They look like the opposite of Air Force – not well coached. Costly penalties and missed assignments. Few holes to run through. To make matters worse, Best has ruffled the feathers of numerous local high school coaches with what several have said is a disrespectful approach to recruiting Colorado kids.
It's fair to wonder if Norvell might be better off making a staff change at that spot during the off season.
So if you're looking for the key difference between these two front range Mountain West rivals, look no further than the trenches. Until that changes, nothing on the scoreboard will.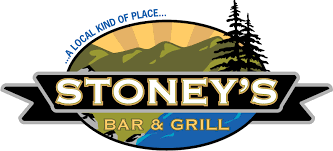 Strike Three: For many observers, the last two months of this past Colorado Rockies season was a refreshing change. There was a "let's the kids play" vibe at Coors Field.
For an organization that's been unable to promote very many highly touted youngsters to help rescue a struggling big league team, seeing Michael Toglia, Elehuris Montero, Ezequiel Tovar and others taking the field at 20th and Blake was fun. There was a late September match up against the playoff bound San Diego Padres that featured an entire starting infield (and pitcher) of rookies. Colorado won that game. A sign of hope?
Of course the season still ended with 94 losses, and going into the offseason, there are holes to fill that can't all be plugged with youngsters if, and it's a big if, contending in 2023 is a goal.
At the top of that list is centerfield. It's been one of the least productive spots in the Rockies line-up the past few years. For a team that has struggled badly at the plate, that's saying something. Conventional wisdom says that Colorado needs to go outside the farm system to find a high caliber centerfielder for 2023.
Will they, or won't they? The answer will go a long way toward telling us what the Rockies internal plans/hopes are for next season.
If they think they can somehow contend next season in the difficult National League West, then chasing another high priced free agent to play alongside a (hopefully) healthy Kris Bryant would be a must.
The natural fit in that case is Cheyenne's own Brandon Nimmo. After seven seasons with the New York Mets, the 29-year-old former Rockies fan is a free agent and is reportedly on the home team's wish list. He's a very good defender and capable leadoff hitter who would thrive at Coors Field.
Nimmo – who will turn 30 right before Opening Day – would likely cost the Rockies around $150 mil for the next seven years or so. Would that be a wise investment?
As we know, playing centerfield at cavernous Coors Field is a very taxing gig. Not many can do it for that long and remain healthy. Rockies broadcaster Ryan Spilborghs for one – a guy who's been there, done that – believes the team is better off using younger, less expensive, defensive-oriented players in CF to lessen the wear and tear. If the Rockies brass is thinking the same way, they could just pencil in Yonathan Daza in center and move on.
Then there's the Veen factor. The organization's top ranked prospect, outfielder Zac Veen, tore up the low minors (before struggling at Double A some last year) and was the MVP of the recently concluded Arizona Fall League. He won't be in center to start next season, but could conceivably find himself there near the end. And for several seasons after that.
If the Rockies spent big money on a seven year deal for Nimmo, they'd likely have another Charlie Blackmon situation on their hands a couple years from now – a still productive left handed hitter who in his mid-30's can't handle CF in Denver any longer. Charlie will make about $18 million to be a DH this coming season. That's where Nimmo could end up, too.
There are other free agent possibilities. Andrew Benintendi was an All-Star last year, but profiles more as a left fielder. He's a year younger than Nimmo and would come cheaper. And what about former MVP Cody Bellinger? The Dodgers just released him, and he's only 27 years old. That one's intriguing.
There hasn't been a free agent signing frenzy yet. But when the signings pick up, what the Rockies do will tell you everything you need to know about what they expect you to watch next spring.