Strike One: What does the Rockies season opening series win over the Big Bad, the Los Angeles Dodgers, really mean for the long run?
That's all TBD to be sure, but the early returns are, at the very least, hopeful. It's the way the Rockies won two of three from the World Series favorites that provides reason for some optimism.
First, they did it without great performances from two of their top three starting pitchers. Both Kyle Freeland and Antonio Senzatela were sharp early, but haven't been built up enough during the shortened spring training to maintain their performance level into the middle innings which is exactly what Colorado is counting on for success this season. The Rockies suspect bullpen will be under a microscope all year, and getting some length from the starters – the goal would be six quality innings every night – is imperative…and will go a long way toward relieving some of the pressure on the relievers.
They didn't get quality starts twice in three games (German Marquez' seven-inning, one run performance in the second game being the exception) and still won the series. And the much maligned bullpen stepped up. The pen tossed 5 1/3 scoreless innings in the Opening Day 5-3 loss. After Daniel Bard nailed down a nail biting 3-2 win in game two, lefty Ty Blach came on in relief in the rubber game of the series and all he did was toss four scoreless innings to finish off LA and record his first Major League save. The Regis Jesuit grad retired the last 12 batters he faced.
On offense, it wasn't newcomer Kris Bryant that provided the big clouts, or fellow newbie Randall Grichuk. It was Connor Joe's big homer in the second game, and holdovers C.J. Cron and Elias Diaz who hit big flies on Sunday (while Charlie Blackmon had the day off) to help manager Bud Black get his 1,000th career win.
Yes, it's a big deal that the Rockies won their first home series from the Big Bad since August of 2018. However, it's perhaps a bigger deal how they did it.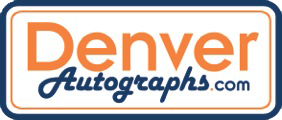 Strike Two: Prior to the start of what was going to be the 2020 High School baseball season (COVID wiped it out of course) the Colorado High School Activities Association introduced a new rule called "The Player-DH rule." It was designed to allow a high school coach to remove a position player (presumably a starting pitcher) from the field but still allow him to stay in the game as the designated hitter.
Three years later, Major League Baseball has caught up.
Starting this season, MLB is adopting their version, dubbed the "Shohei Ohtani Rule." It allows teams to leave a starting pitcher in the game as the DH even after he's been taken off the mound for the day. The Anaheim Angels dual position star – the defending American League MVP – is the only player in MLB who is currently taking advantage of the new rule. For obvious reasons.
It's reasonable to ask, would any other teams – like Colorado for example – ever consider taking advantage of the rule? The Rockies send Silver Slugger winner Marquez to the mound every fifth day. Under what circumstances might the Rockies skipper ever consider making Marquez the team's pitcher AND designated hitter for a game?
"We'd have to be banged up…and injured, but not to the point of putting guys on the IL," Black surmised. "Maybe a day or two of so-and-so is out with a turned ankle but it's not an IL thing, so-and-so's got the flu and he's not here today. It would be those sorts of circumstances. But even now German hasn't picked up a bat since before the rule came in and you'd be worried that he hasn't swung."
So no, it's not going to happen with the Rox any time soon. But the Rockies boss isn't ruling it out forever.
"Ya, I'm okay with it," Black said of the new rule. "When you have that special of a talent, it works for the betterment of baseball." He noted that recent baseball history has been sprinkled with a player or two that has played the field and pitched, most recently Tampa's Brendan McKay, who is starting this season in the minors while recovering from surgery. Back in 2019, McKay made 13 appearances on the mound (11 starts) and also one as the team's DH. The former dual position standout from the University of Louisville hit .222 with a home run that season.
So could a future Rockies draft pick, maybe a guy who pitched and played a position in college as McKay did, get trained to become the next Shohei?
"It would have to be a special talent," Black concluded. "Because you wouldn't want a division of time to affect his development or performance because he has to work on both. Ohtani is that good."
And so far, that rare.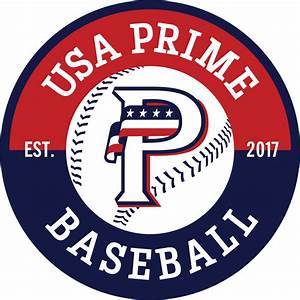 Strike Three: Winning a national championship is never something to take for granted, but for the University of Denver hockey program, you could almost excuse them if they treated it as a "been there, done that" sort of thing.
The 2022 Pioneers won the school's ninth NCAA hockey championship over the weekend, adding to an incredible history that's among the most impressive in any collegiate sport.
It's even more impressive when you consider DU's standing in college sports pecking order. They're about as far from "Power Five" status as any program can be.
In winning this year's Frozen Four, the Pios beat Big Ten powerhouse Michigan before taking out top ranked Minnesota State – which had knocked off another perennial Big Ten power in the University of Minnesota. So chalk up a win, or wins, for hockey's equivalent of the "Group of Five."
Contrast that with other sports. The last time a non-power conference team won football's national title was the 1984 BYU Cougars, then a member of the Western Athletic Conference. They didn't even play in a New Year's Bowl game. And while the Big East used to be considered a "power" conference about a decade ago, Villanova's recent pair of national titles still go against the grain.
College sports are for the big guys now. The money, the exposure, the top recruits. They're all about the power conferences.
Except in college hockey. Not only was Minnesota State (not the same fictional outfit that Hayden Fox coached on the TV series Coach all those years ago) top ranked, but only in college hockey can Quinnipiac (which finished the regular season ranked one spot ahead of Notre Dame) and Bemidji State be formidable foes. St. Cloud State is a top ten program. Clarkson is nationally ranked.
Imagine if things were this wide open in football? Does Quinnipiac have a football team?
We're unlikely to ever see a non-Power Five football program win a national title. This year's Cinderella, the University of Cincinnati (which reached the College Football Playoff) had already been admitted to the club and will be a power five program very soon. It's like the Bearcats got called up to the big leagues. Same for BYU, Houston and the University of Central Florida. The big football conferences are simply absorbing any programs that show the ability to measure up on the field and can bring them additional television viewers.
Hockey is still different. For the moment, anyway. You wonder if the Big Ten – which currently has seven hockey teams (including, oddly enough, Notre Dame) was allowed to expand (just for ice hockey) if they'd consider going after Denver, perhaps Minnesota State, and a couple others? If you can't beat 'em, sign 'em up. Right?