Strike One: All that was missing was a microphone stand at home plate and a postgame speech where the player called himself "the luckiest man in the world."
You'd have thought Trevor Story was retiring and facing the fight of his life.
Dude is simply eligible for free agency. That's all, that's it.
So why all the fuss and overblown pomp and ceremony during Colorado's final homestand of 2021? Why the emotional farewell messages? The ovations. The tears. The "last game at Coors Field" headlines.
It's almost like there's a collective effort to push their best player out the door. And Rockies media was complicit.
The way the Rockies final home series of the year unfolded, with Story's supposed "eminent departure" taking over the headlines from Larry Walker's jersey retirement ceremony, it makes you wonder if the overly emotional atmosphere was created and used as a cover by the Rockies organization while they're actively attempting to get their best remaining player to leave town as a free agent. Because getting a compensatory draft pick in exchange for an All-Star infielder is better, I suppose, than having to pay another team $50 million to take him off your hands.
Listen, Story doesn't have to be leaving. In fact, he very well might not be. There's every chance he's back in purple pinstripes in 2022. The team must make him a qualifying offer for next season. It'll be a one-year deal for about $19 mil. If they don't extend the offer, they don't get the draft pick. And they've already said they think the draft pick would be better than what they would have netted in a trade last July.
What if Story actually accepts that offer? What if he doesn't have much of a choice?
It might be the best offer he gets.
It was the best offer standout infielder Marcus Semien got last winter when he left the Oakland A's (who never try to keep their free agents) and signed for $19 million with Toronto. Now, Siemian's having a monster season and will undoubtedly get a nice fat new contract with Toronto or someone else this coming off season.
Could be the right path for Story to follow.
Semien is one of several marquee middle infielders who will be on the market this winter. Carlos Correa, Cory Seager and a few others will be available. Several of these guys have made themselves more attractive to potential new clubs as free agents than Story has this season.
Our guy has had a down year. The two-time All-Star finished 2021 with just a .251 batting average, 24 home runs and 75 RBI. He also made 14 errors and a good number of bad throws that didn't count as errors, a far cry from his typical gold glove standards. He was clearly nursing a sore arm – he reportedly has an elbow issue that could require surgery – and enters free agency as "damaged goods" in the eyes of scouts around the game.
We all know how good Story has been for the Rockies overall during his six-year career. One poor season doesn't undue the good things he's done here, nor should it cast too much doubt on what he can do in the future. But Team Story is hitting free agency at a very bad time if they're seeking a multi-year huge money deal. In the eyes of the other 29 teams out there, Story is well down the list of available shortstops. When it all shakes out, there's no guarantee he's going to get a phat offer from somewhere else.
And let's not forget that this winter's free agent market will take place under the cloud of contentious collective bargaining talks between the owners and the MLBPA. That will undoubtedly have an impact on teams free agent spending as well.
It might be a good time to be a Story, but it's not a great time to be an injured free agent shortstop.
An organization that was on more solid footing would have spent the second half of this just concluded season working to convince their best remaining player that he'd be better off staying at 20th and Blake. Instead, they – and the complicit members of their media arms – appeared to go all in on a needless and sappy "farewell to Trevor" tear-jerker series that will seem really awkward if he decides to re-sign here.
In essence, they pretty much helped him pack and held the door open for him.
At least it didn't cost them $50 million.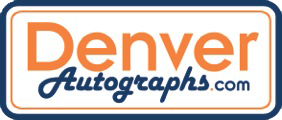 Strike Two: It's a little ironic seeing Reggie Bush doing TV commercials these days when you're watching the USC Trojans play. Bush famously led the Trojans to the national title game during his Heisman Trophy winning season of 2005. He was later stripped of that award when it was discovered that he'd received extra financial benefits that were out of bounds with the NCAA at the time. If he were a Trojan today, he could be doing these same commercials and playing college football, because nothing is out of bounds in college sports anymore in the new era of name, image and likeness. (Yes, Bush has asked for his trophy back.)
So when it was illegal for players to receive money as college football players, it was happening at USC (and the Trojans were dominating college football). Now that it is legal, you can just imagine how a team located in the middle of TV land could benefit moving forward. We've entered the era where the rich are now allowed to get richer and richer and richer.
The gap between USC and the Colorado Buffaloes is already wide. That was on display last Saturday when the Trojans came to Boulder and thumped the Buffs 37-14. The win moved Southern Cal to 15-0 all-time against CU. Former Buff K.D. Nixon, who transferred to USC for his senior year, would have been CU's best wide receiver this season and had a lot of footballs thrown in his direction. Instead, suiting up against his former team, he couldn't sniff the field. The Trojans are so deep at the position that Nixon was relegated to kick return duty. He didn't catch a pass and had one punt return for seven yards. He barely needed a shower after the game.
And now, thanks to NIL, the gap between these two programs is only going to grow.
The effects of NIL are just starting to be felt around college football. The full impact of the rule – pushed into practice by a group of "act first, think later" politicians and not by anyone from the NCAA – won't be felt for a couple more seasons. By then, boosters from all over will have started buying recruits (like Ohio State has already done with quarterback Quinn Ewers, who bailed out on his senior year of high school so he could get to Columbus early to pick up his brand new Ford Truck and a truckload worth of endorsement deals) and also raiding current CFB rosters with enticements to transfer to "greener" pastures. That's already happening and will only get worse now that players can transfer freely between schools.
"There's five SEC schools calling (a current unnamed TCU freshman) and telling him, 'Here's what we'll give you if you come here and not stay at TCU," head coach Gary Patterson told the Fort Worth Telegram. "If we don't do anything about it, within a year, we lose him.
"There is no wrong anymore."
On the surface, this would seem to present an equal challenge for every program, but it most certainly won't. At wealthy programs like USC, famous alums and wealthy boosters can write checks to recruit players in a moment's notice. USC insiders say that so far, there's been no coordinated effort at the school to incorporate these built in advantages into recruiting efforts, but you can be sure the next Trojan coach will be someone who's adept at convincing boosters and potential sponsors to take good care of his prize recruits.
Which University of Colorado booster(s) and sponsors are going to be able to match that?
Schools like CU – where college football is an afterthought to potential sponsors – are in deep trouble within their own conferences. Lucrative endorsement deals for college football players in this state aren't going to be available like they are at USC. So which players are going to choose to play in Colorado when the turf is literally greener in other places?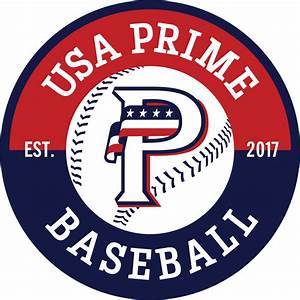 Strike Three: You have to give Dick Monfort a lot of credit for one thing. His business foresight is pretty solid. The Rockies were the first team to create a "Party Deck" when they built the Rooftop section at Coors Field, and the new McGregor's Square is a pretty special place already. Regardless of what you think of the baseball operations, on the business side, the Rockies get a big thumbs up.
But other teams have and do come up with great ideas as well. And when they opened their new ballpark back in 2001, the Brewers came up with an idea the Rockies should copy.
On the heels of the retirement of Larry Walker's No. 33, there have been calls – including in this space – for more former Rockies to receive similar honors. Names mentioned include the other members of the Blake Street Bombers, Carlos Gonzalez and even Charlie Blackmon. Because he helped force a trade out of town, most fans aren't really considering the idea of Nolan Arenado's No. 28 being on permanent display at Coors Field just yet, but since he's the only one of the names mentioned that will be joining Walker (and hopefully Todd Helton) in Cooperstown on day, Arenado should be at the top of the list.
For those of you not around back in the 1980's, go ahead and google "Harold Baines." The 2019 Hall of Fame inductee had his jersey retired by the Chicago White Sox in August of 1989, just seven weeks after they'd traded him to the Texas Rangers fand well before he returned to play for the team again in 1996. So there would be precedent for the prompt retiring of Arenado's number at 20th and Blake.
But that doesn't go far enough in saluting many former Rockies standouts who won't be getting into Cooperstown without a ticket. The Brewers solved that issue by creating a "Walk of Fame" at what is now called American Family Ballpark. It's similar in concept to the Denver Broncos "Ring of Fame" at Empower Field. Team stalwarts like Andres Galarraga, Vinny Castilla, Dante Bichette, Ellis Burks, Jorge De La Rosa, Gonzalez and Troy Tulowitzki could be honored with displays on the facing of the ballpark or maybe someplace in McGregor's Square. And there would need to be room for current and future Rockies stars as well.
The Brewers also have a Walk of Honor where they use statistical measurements, including the amount of time and games played in a Brewers uniform has criteria for inclusion. There's a baseline. The Rockies could create their own set of criteria which would make the selection process for inclusion in any displays a fairly easy and painless procedure.
The Rockies organization has been pretty clever in finding ways to do things like this. Aside from a lot of foot dragging on the long overdue implementation of a Rockies Alumni Association (a particular sore spot here) they've been good about honoring their past. Perhaps 2023 – the team's 30th Anniversary season – would be the right time to unveil a new Rockies Walk of Fame?