Strike One: When the Denver Broncos signed 33-year-old quarterback Russell Wilson to a five-year, $245 million contract extension, there was much rejoicing among area sports fans, weary from six straight seasons of bad Broncos football, and later buoyed by similar extensions for two-time NBA MVP Nikola Jokic (five years, $264 mil) and NHL superstar Nathan MacKinnon (eight years, $100 mil.) The common refrain was "We've got three superstars locked up long term. It's a great time to be a Denver sports fan."
There was no mention of the Colorado Rockies signing of Kris Bryant.
Grouping the Broncos future prospects in with the Denver Nuggets – who've been a factor in the NBA postseason for the past four seasons, and the Colorado Avalanche, now the defending Stanley Cup champions – could only be done by overly zealous Broncos fans eager and somewhat desperate for a return to the glory days when the Broncos operated in that same postseason-or-bust space. In reality, the Broncos have been much more on par with the Rockies over the past seven seasons. As a matter of fact, the Rockies, who finished in last place in the National League West again this season, have been to the postseason more recently (2017 and 2018) than the Broncos, who've finished last in the AFC West the past two seasons.
So the far more accurate comparison? The Wilson and Bryant signings.
Both are former multiple time All-Stars with championship rings, and both are on the back nine of their respective careers. Doesn't mean they don't still have much to offer their new teams, but the reality was, and is, they can no longer carry a team. They're pieces to a rebuilding puzzle, not saviors. And both will be north of 35-years-old when their current contracts expire.
The difference is perception among area sports fans.
While most Rockies followers remained realistic after signing the 30-year-old former National League MVP for seven years and $182 million, Broncos fans immediately started making Super Bowl reservations. Rockies faithful are pretty much in agreement that their team needs a full scale rebuild (with Bryant included when healthy.) Team administrators may not say it out loud, but they know it too. There's a full scale youth movement at 20th and Blake and no one really expects the Rockies to contend for at least another few seasons.
The new Broncos administration won't acknowledge it either – just like the fan base – but it's pretty obvious after yet another anemic offensive performance – this one a 16-9 loss to the New York Jets – that what surrounds Wilson is not Super. Like it or not, this team is also in rebuilding mode. Everything Orange and Blue is new – ownership, front-office, head coach, offensive system and QB. It's all going to take time to jell. It's easy to be critical of new head coach Nathaniel Hackett. He's made a good number of rookie mistakes already this season. But he needs time to grow into the job as well.
While Broncos Country is understandably low on patience, perhaps there needs to be a collective step back and time to exhale. If the right people are in the right place to do the right job, patience will be rewarded. If not, the Rockies may make the playoffs again before the Broncos do.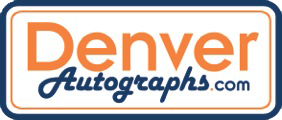 Strike Two: Offense. Defense. Special Teams. That's not just for football anymore.
It's a thing in hockey, too.
It's been a middling start for the defending Stanley Cup champs, but it's way too early to be overly concerned about anything other than injuries.
They're getting solid offense from the expected sources while they deal with the projected three month absence of team captain Gabe Landeskog. As they head back east for a three-game trip to the Big Apple, the defense – hoping to get and stay healthy and aided by solid early season play from new goaltender Alexandar Georgiev – is doing okay so far, too. The former New York Ranger is unbeaten in his four starts (3-0-1) thus far and his goals against average is under three. That's a good place to be with the Avalanche offense on your side.
If there is a concerning issue this early in the season, it's on special teams.
For whatever reason, the Avalanche have shown an early season propensity for taking too many penalties. In their first six games, Avs skaters have spent 70 minutes in timeout, their opponents just 58. During the recent two-game swing through Seattle and Las Vegas, the Avs spent 23 minutes in the box.
Stressing out the penalty kill unit? They've given up nine power play goals in 23 opportunities for the other guys. Physical defensemen Josh Manson leads the team with 15 minutes of penalty time. Tough guy Kurtis MacDermid is second with less than half of that time, seven minutes, but both guys have a plus/minus in the red at this point. Even MacKinnon has had to sit for six minutes already. Not having him available is a really bad thing.
Again, it's far too early to make too big a deal out of it, but some trends have a way of turning into issues. Over aggressiveness? Are some Avs players so pumped up that they aren't able to contain themselves and get carried away on the ice? Is fatigue (hard to imagine so early in the season) a factor? It's hard to tell, but whatever the reason, more self-discipline is the only solution.
On the flip side, even without Landeskog, the Avalanche power play has been excellent. They got a pair of man advantage goals in their 3-2 win in Las Vegas, and in their first six contests, Colorado has also scored on nine (of 17) power play opportunities. That's better than good. They've even scored twice while shorthanded. With the talent Colorado can roll out in those situations, gaining a man advantage even a few times in each night almost guarantees success.
Now, if they could just find a way to behave themselves.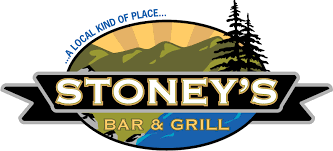 Strike Three: The Colorado State Rams took the field for their home game against Hawaii wearing their one-time-per-season "State Pride" uniforms, the one's designed to bring the blue, red and yellow of the Colorado state flag to life.
However, there wasn't a whole lot of state pride on display on a gorgeous fall Saturday. The sedate gathering (calling it a crowd would be overly generous) listed at just under 23,000 (tickets sold) mostly sat on their hands and watched two rebuilding programs struggle for four quarters before CSU broke a six-game home losing streak with a 17-13 win.
It was a badly needed victory for the Rams, who have struggled mightily to grasp the offense brought to town by new head coach Jay Norvell. Norvell hasn't been in Colorado very long, but in that short time, he has done a great job of integrating he and his family into the Fort Collin and CSU community, and he's made Ram fans feel like their program's in good hands for the future.
One thing he hasn't done is show much pride in Colorado's high school football players and coaches.
The Rams have 37 – make that 36 after co-captain A'Jon Vivens became the lasted Colorado high school product to leave the team – players from Colorado high schools. That includes just three starters and four backups. There are just as many transfers from Nevada on the two deep (7) has Colorado HS products. Transfer defections – many of them Colorado kids – have left the Rams with just 63 scholarship players for the rest of the season.
As they put in the long hours needed to rebuild the CSU program, Norvell and staff will leave no stone unturned seeking to restock the talent pool. It's also apparent that in-state high school recruiting will not be a focus for this coaching staff, none of whom have ties to the region. According to one well connected in-state recruiting analyst, they've been so dismissive of in-state talent that they're no longer welcome on the campus of Denver's Mullen High, and as many as a dozen HS coaches have cut ties. According to 24/7 Sports, of the Rams' 20 "Hard Commits" for the next recruiting class, two are from Colorado.
You don't get the feeling that Norvell is too worried about it. His lengthy and impressive resume tells you two things: He's a really really good football coach, and he doesn't put down roots. He's originally from Wisconsin, played college football at Iowa, had a brief NFL stint with the Chicago Bears, and has coached at 10 different schools, along with a six-year stint in the NFL with Indianapolis and Oakland. He's coached in all the big bowls, including the Super one.
He's also got no previous ties to the state of Colorado, and therefore not much reason to ditch his established recruiting ties elsewhere and try to make new ones around here. He's not likely to plant himself or his family in Colorado for the long haul. Establishing "State Pride" is probably not at the top of Norvell's to-do list.
Norvell actually sounds like an NFL coach, unconcerned with anything that does not include gathering as many talented players as he can from wherever. At a place like CSU, that's a gamble. It didn't work for Steve Fairchild or Mike Bobo. (Nothing worked for Steve Addazio.)
History tells us that our two major "state" football programs (Air Force is much more of a national program) are better when they do have home grown talent fueling real state pride within their programs. Both Sonny Lubick and Jim McElwain got that. Players with Colorado roots who bleed school colors and bring another level of passion to the programs. When push comes to shove, they're fighting for their school.
Over the past decade, arguably the best players to come out of CU and CSU are Phillip Lindsay at CU and Trey McBride at CSU. Award winners. NFL players. In-state recruits.
This isn't Texas. You can't build (or rebuild) a program entirely with in-state guys. But when things get difficult, it can be really important to have a strong core of dedicated players to lean on who have passion for the school and program. And in the Transfer Portal era, finding and retaining quality players who demonstrate actual "state pride" for their chosen school, and understand what "commit" really means isn't easy.
So ask yourself, this winter when Norvell's out-of-state recruits "commit," how committed will they be?