Strike 1: Apparently the Denver Nuggets – and Ja Morant – decided they could take their feet off the gas after the Nuggets whipped Memphis 113-97 back on March 3rd to expand their Western Conference lead and pretty much put the Memphis Grizzlies out of the race.
Neither Denver nor Ja have won a game since.
Morant's self-discipline issues – which have taken him away from his team for an extended period of time – are one thing. The Nuggets collapse is a whole different concern. Flat. Sluggish. Lackadaisical. Pick your adjective. The Nuggets are withering.
After a second straight home loss, and their third loss overall, Denver's postseason prospects don't seem all that rosy anymore.
The ironic part is that the Grizzlies were supposed to be the team that was going to put Denver to a physical test – try some bully ball that could exploit the Nuggets soft spot. They failed to do so. However, ever since, mediocre teams like Toronto and Brooklyn, and bad teams like Chicago and San Antonio have taken turns beating up the Western Conference leaders and sending them into an open-ended three-game tailspin that could be four games without a friendly whistle against the Raptors.
What the heck has happened?
There's been more than one contributing issue.
The struggles of the bench unit have been well chronicled. Newbies Reggie Jackson and Thomas Bryant haven't jelled with their new teammates – a group that needed plenty of help well before that tandem arrived. The hope was that the second unit would be able to hold their own and at least keep whatever lead or small deficit was in place when the starters needed a breather.
A plus-minus of zero would be welcome. But that hasn't been the case.
For their part, the starters haven't done much either since beating the Grizzlies. With opponents deciding to turn up the physical play, they've taken Denver out of their rhythm, and the Nuggets haven't adjusted. Poor shooting and execution on offense has had the Nuggets playing from behind constantly, trying in vain to scrape back from large deficits. That's not the way they'd been successful.
Yet the biggest culprit has been lackluster defense. Denver gave up 117 to the Bulls, 128 to the lowly Spurs, and another 122 against Brooklyn. The starters blew a 10-point lead and went to the bench trailing in what became another unthinkable loss to the Nets. They were slow to get back on defense and slow to close out on three point shooters. An eight point halftime lead was wiped away by a 38 point third quarter from Brooklyn. Opponents are feasting on wide open shots.
In nine of the last 10 quarters they've played, Denver has given up more than 30 points. And they weren't playing Phoenix or Golden State.
Something is amiss. Maybe it's better that coach Michael Malone and his staff confront this problem now, before the playoffs arrive. Because the Nuggets are broken and need fixing right now.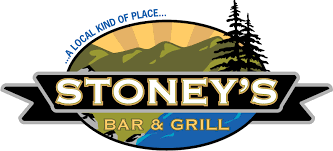 Strike 2: The Colorado Avalanche have set the bar. It's Stanley Cup or bust.
Given that standard, this year isn't going to end up being what the Avs themselves, or their followers are hoping for.
There's not going to be another Stanley Cup parade. Instead, when we look back on 2023, we'll see a study in perseverance. We'll see a team and a coaching staff that never gave up in the face of a mountain of adversity, never stopped grinding and never stopped trying to reach that bar anyway.
Unlike the Nuggets, the Avs aren't one of the top teams in the league – or even in the Western Conference – and if they don't win the title, it won't be because they were lackluster and became an upset victim in the playoffs or didn't bring their A-game one too many nights. Colorado is currently sixth in the conference, There are a dozen teams in the NHL with more points.
Injuries have played a significant role of course. The latest "power rankings" have them number 13. Objective observers would likely say that a healthy Avalanche team – which hasn't skated together one time all year to this point – would be ranked higher, probably around sixth or seventh. That still doesn't bode well for another Cup run.
Coming off a championship and the Summer of Cup celebration period, a bit of a letdown was inevitable. When the injuries began to pile up, the mountain got that much higher. To their considerable credit, this Avs team has never quit. They've had down periods and slumps, but they have always battled back. And they keep on battling. They'll likely force themselves into the postseason, and they'll set their sights back on "Mission 16W" as Ray Bourque once famously labeled the playoffs. But even if by some small miracle Gabe Landeskog came back in time to contribute meaningful minutes in the playoffs and even if everything else under their collective control came out exactly the way they wanted, the fact of the matter is Colorado simply isn't the best team in the league like they were a season ago.
The Boston Bruins have taken over that moniker with an amazing regular season that has already surpassed 100 points. They'll be prohibitive favorites to win this year's Cup. Other Eastern Conference teams like Carolina, Toronto and New Jersey – which put a beatdown on the Avs just a few days ago – are all better than Colorado this season. So is Dallas (which also clubbed Colorado in their most recent meeting) and maybe even Los Angeles and Las Vegas from the west.
It's taking everything the Avs have in their tank to stay in the Western Conference playoff race. By the time they hit the finish line, they will have given their fans everything they have and then some.
It just won't be enough to capture another Cup. That will have to wait.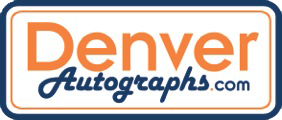 Strike 3: We've all heard over and over the famous "there is no plan B" line from John Elway in referencing which quarterback the Denver Broncos would have turned to if something unfortunate would have happened to Peyton Manning back in the glory days.
Last season, that "Plan B" became "Plan J" as Denver brought in journeyman Josh Johnson during the offseason to presumably be the number two signal caller behind Russell Wilson going in. Johnson ended up getting let go, with Brett Rypien – who was pressed into action for 175 snaps including one start in 2022 – as the only back up.
The question this year is: Who will new Broncos coach Sean Payton decide to bring in as his Plan B, should Wilson get injured or slide further downhill in 2023? Will he be okay with bringing back Rypien – who did some decent things but was loose with the football, turning it over eight times – or might Denver look to bring in someone Payton is more familiar with, say, the Saints Jameis Winston, for example?
Winston is not a free agent at the moment, but there are already some intriguing names on the list, including former starters like Carson Wentz, Marcus Mariota, Baker Mayfield, Sam Darnold, Andy Dalton and Jimmy Garoppolo. There are also well known backups and journeymen, like Jacoby Brissett and Mason Rudolph, plus guys like Taylor Heinicke and Chase Daniels – the latter having a connection with Payton from New Orleans.
Then there are the former Denver Broncos on this list.
Case Keenum. Joe Flacco. Johnson plus Teddy Bridgewater and Drew Lock.
Yes, the guy that Denver included in the trade to Seattle who was supposed to be the Seahawks starter but wasn't, and the guy who beat him out here and was less than inspiring in the process. Both are out there and available to any team.
Would Denver be interested? Payton brought Vance Joseph back and if he had his way, he would have had Vic Fangio first. So the past is clearly not an issue with the new coach.
Still, most coaches are comfortable with things that are familiar. That would make Winston a primary target if he doesn't accept a new contract offer from the Saints to be Derek Carr's backup. Winston was hurt at the start of last season and lost his gig to Dalton. He was clearly unhappy with that, and may want out of New Orleans but would also look to land somewhere where he has a chance to start again.
Wilson's clearly Denver's starter going in, and most expect significant improvement over last season. The question is how much patience Payton will have, and what role Wilson's backup will play. Will it be like it was during the Manning days, where the backup is an afterthought? Or might Denver promise Winston a chance to start if things go south for Wilson?
The drama could go on all summer. Again.