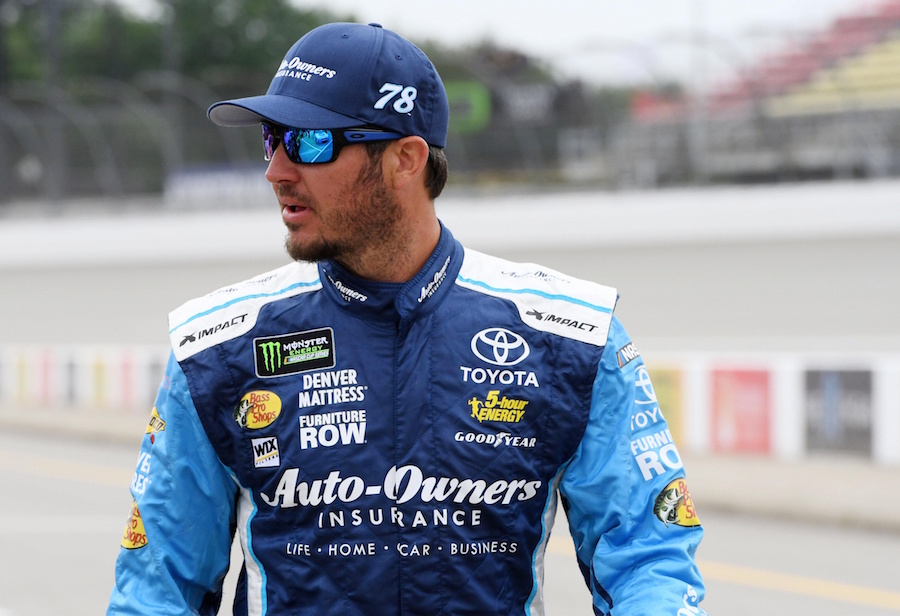 For the third consecutive week in the NASCAR Cup Series, Martin Truex Jr. qualified second. He will line up the No. 78 Auto-Owners Insurance Toyota Camry on the outside of Row 1 for Sunday's FireKeepers 400 at Michigan International Speedway.
Truex's Furniture Row Racing teammate Erik Jones qualified 14th and will start on the outside of Row 7 in the No. 77 5-hour ENERGY Extra Strength Toyota Camry.
Truex missed out on the pole position by seven-one-thousandths-of-a-second to Kyle Larson with a third-round lap of 35.623 seconds at 202.117 mph. Larson's third-round lap was 35.616 at 202.156.
"It was a good day," said Truex. "We'll keep plugging away to get that pole. Right now the focus is on Sunday and hopefully we'll have two good practices in race trim tomorrow. I won on Mother's Day weekend and that was really, really awesome – my mom was pretty stoked about it. She was very excited, so I'd love to win on Father's Day weekend as well."
Jones' lap in Round 2 of 35.968 at 200.178 made him the last of 14 drivers to qualify with an average speed of more than 200 mph. The Byron, Mich., native was also the fastest qualifying rookie.
"I thought it was a pretty good lap," said Jones. "I'm just not sure where the speed is so we have to go back and be better in race trim tomorrow. I wish we could have had one more mock run in practice to really get tuned in so we'll work on it more tomorrow."
After Larson and Truex Jr., the balance of the top-12 qualifiers were Clint Bowyer, Kyle Busch, Denny Hamlin, Ryan Blaney, Joey Logano, Jamie McMurray, Matt Kenseth, Chase Elliott, Kevin Harvick, and Brad Keselowski.
Sunday's FireKeepers 400 will air live beginning at 1 p.m. MT (3 p.m. ET) on Fox Sports 1, SiriusXM NASCAR Radio channel 90 and MRN.