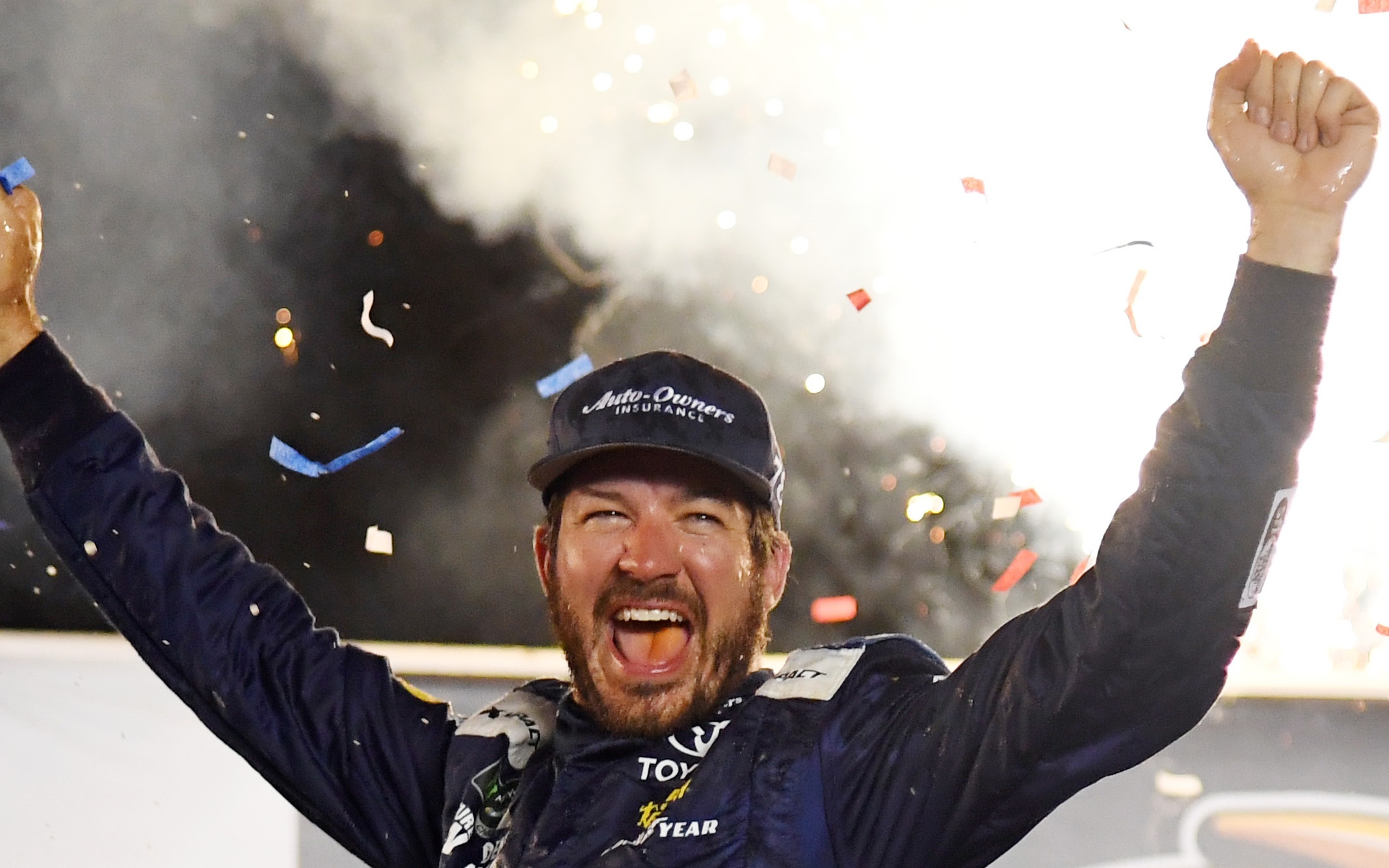 Fresh off his win last week at Kentucky, Martin Truex is looking for more.
Earlier this week, he said he was pushing incredibly hard to win this week's race in New Hampshire, explaining, "I would have to call New Hampshire my first home track because I have been going there for a long time – back as a kid watching my father (Martin Truex Sr.) race," Truex stated. "Winning at New Hampshire would be the biggest one of them all. It's no Daytona 500 but it ranks right up there for me."
And he followed those comments up with a superb qualifying time of 28.530 seconds at 133.502 miles per hour, which was good for second-best to Kurt Busch.
"I missed Turn 1 just slightly on the last run but overall it was a solid day," said Truex. "We had a decent practice, a short practice because we waited a little bit for the VHT (traction compound) to get run in, and we were probably a little bit further off on balance than we needed to be. We made some changes for qualifying and the 5-hour ENERGY/Bass Pro Shops guys did a good job of hitting right."
As for missing out on the pole position, Truex said, "We were close, a couple thousandths, a few inches here or there, in a different spot on the race track might have been able to make it up. It was a solid effort for us and we'll go get them on Sunday from second."
Last week, Truex won the poll, led for a vast majority of the race, and ended up victorious. He now has four victories on the season — and has finished first, fourth, second and first in the last four races — and is third overall in points on the NASCAR Cup Series.
Sunday's race in New Hampshire takes place at Noon MST on NBC Sports Network.