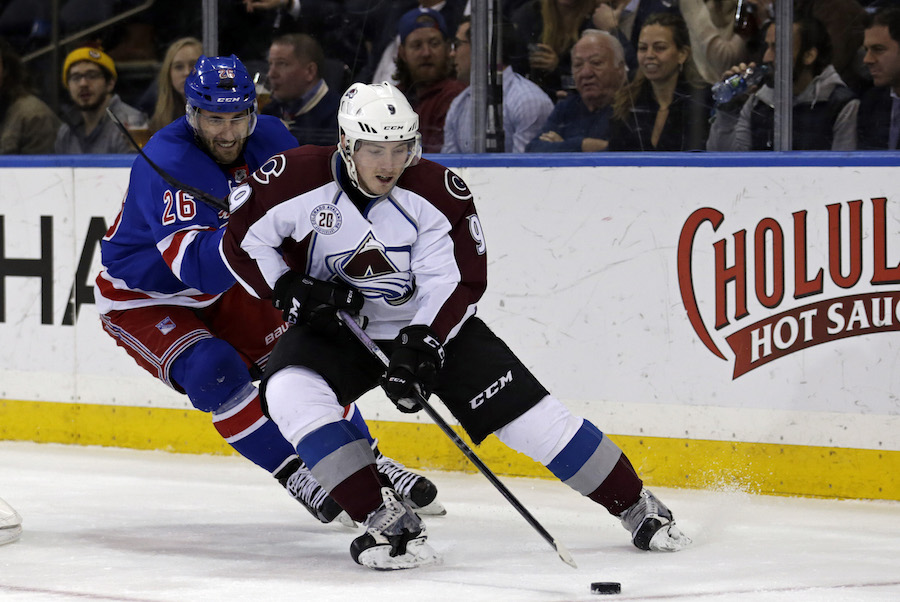 It has so far been a December to remember for the Colorado Avalanche. Winning six of their last eight games, the Avalanche have set themselves up to potentially return to the playoff conversation. A significant component in the recent success for Colorado has been the performance of Matt Duchene. With 16 goals and 12 assists, Duchene has helped lead the team out of its slump and find himself near the top of the NHL scoring list.
It's a remarkable turnaround since the first of November, when the Avalanche were 11 games into the season and had only three wins. Fans were frustrated with the team's performance and were pushing the panic button. Trade rumors started flaring, specifically regarding Matt Duchene. With one goal, one assist and a minus-8 plus/minus rating, a trade involving Matt Duchene was beginning to seem justified at the time. But a 6-3 win at home against the Calgary Flames on Nov. 3, in which he had a two-goal game for the first time since the 2013-14 season, was the spark Duchene needed to regain confidence and quiet the critics.
At that point, Duchene knew he had removed the monkey from his back and was going to start scoring at the level expected of him.
"Once the first one went in against Calgary I think I loosened up and just started relaxing," Duchene said at morning skate Thursday, ahead of a matchup with the Islanders.
He attributes much of his recent success to his confidence.
"You know what you are capable of as an individual and when you live up to it it's nice," Duchene said. "I'm comfortable in a confident way but I'm not satisfied. I wasn't that far off, even at the start. The line between producing and not producing in this league is so small. I'm hungrier than ever. Now, even more than when I was slumping."
In the last 21 games, beginning with the Nov. 3 meeting with Calgary, Duchene has scored 15 goals and nine assists, while the Avalanche have gone 12-9. In Colorado's 15 wins this season, Duchene has scored at least one point in 11 of them. When Duchene is producing, the Avalanche have a much better chance at winning.
Much like the Avalanche as a whole, Duchene is looking to get his production going at home where he has only four goals and five assists and a minus-6 plus/minus rating in twelve games. A lengthy stretch of home games should be enough to help Duchene and the Avs find more comfort at home and improve their numbers at Pepsi Center.
The Avalanche will play three home games before the six-day Christmas break. Only five points separate Colorado from the last playoff spot. The Avs will play nine of the next ten games at Pepsi Center, starting Thursday night against the New York Islanders at 7 p.m. MST.