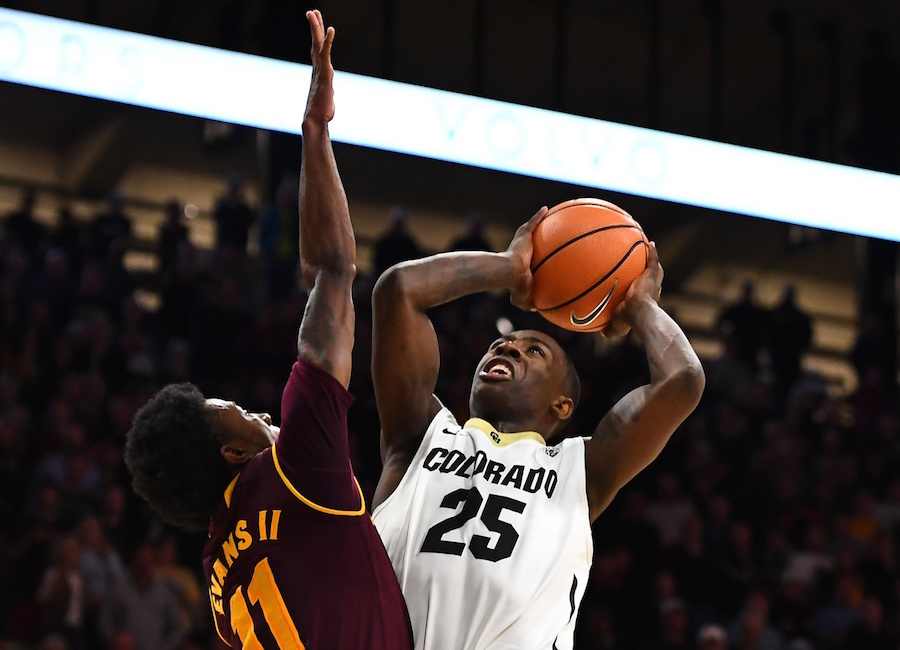 University of Colorado freshman guard McKinley Wright IV was named the Pac-12 Conference Men's Basketball Player of the Week for games played Jan. 1-7 the league office announced on Monday.
It's the first Pac-12 weekly honor for Wright, and just the second conference Player of the Week award by a Colorado freshman, joining Chauncey Billups' Big Eight honor in December 1995. Overall, it's Colorado's ninth weekly honor since joining the Pac-12 for the 2011-12 season.
Wright, a 6-0, 185-pound guard from North Robbinsdale, Minn., averaged 17.5 points, 7.5 assists and 3.5 rebounds as the Buffaloes defeated No. 4/6 ranked Arizona State, 91-80 in overtime, and No. 14/16 Arizona, 80-77, last week. He shot 50 percent from the field (13 of 26) and made 81.8 percent from the free throw line (9 of 11) as Colorado defeated Associated Press Top 15 teams in back-to-back games for the first time in program history.
Against Arizona State, Wright scored 19 points, dished out five assists and grabbed two steals. He scored four points in overtime, including a key basket on an offensive rebound to open the extra session as Colorado claimed a win over its highest ranked opponent since defeating No. 3 Texas in 2003.
Wright led Colorado with 16 points and 10 assists in the win over Arizona. It was his third double-double of the season and the second of the points-assists variety. Wright also hit 6 of 7 from the line while pulling down four rebounds.
With the weekend sweep Colorado improved to 10-6 overall and 2-2 in the Pac-12. The Buffaloes return to action Wednesday, Jan. 10, at USC. Tip-off is scheduled for 8 p.m. and will be televised live on FOX Sports 1.