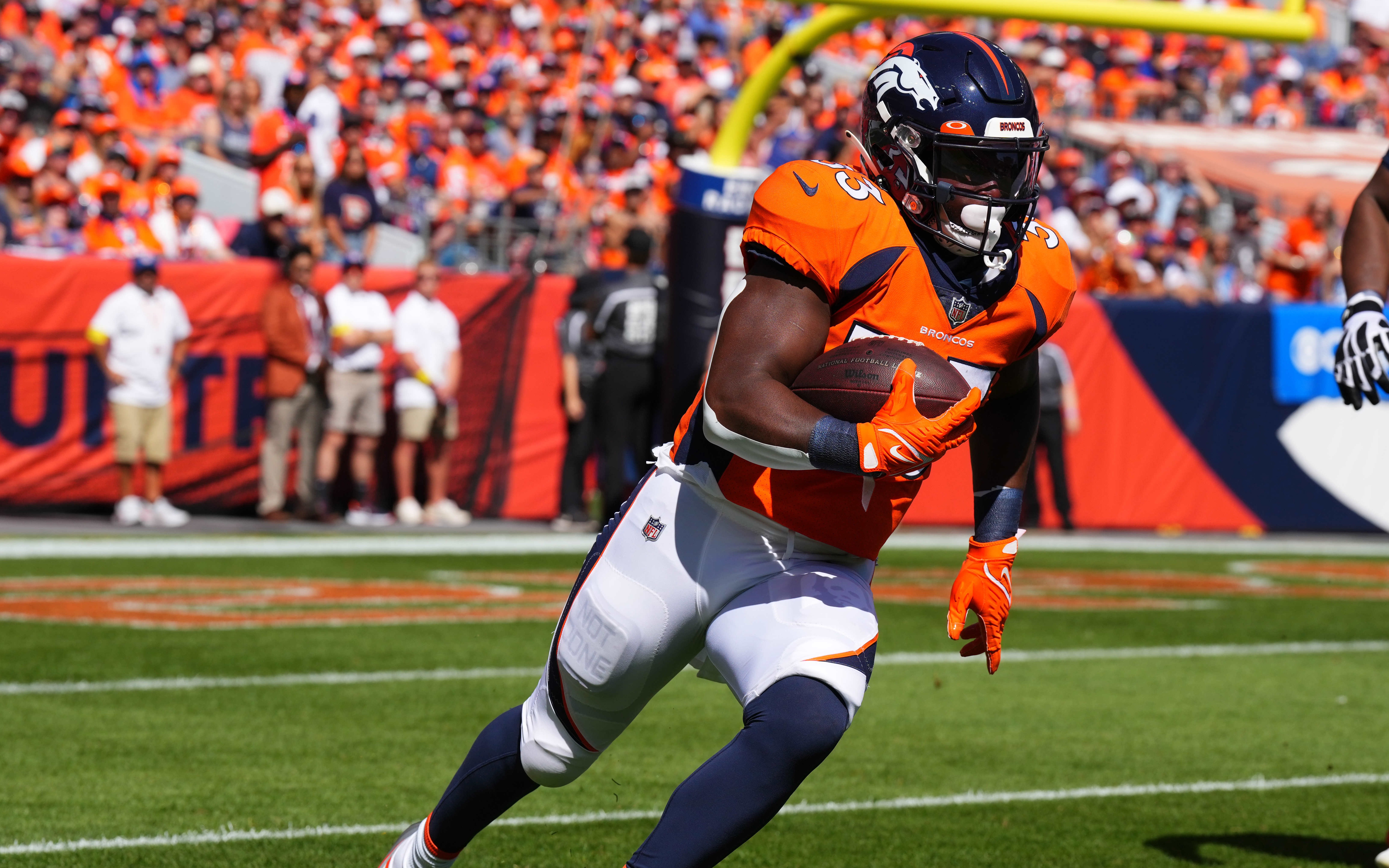 A Week 2 win for the Denver Broncos saw continued efficiency from Javonte Williams and Melvin Gordon.
While neither back had a breakout performance, both were able to put up solid numbers. Oh, and neither one fumbled at the goal line either.
Denver continued their approach of using Williams and Gordon in a committee, though Williams saw slightly more action.
In a reversal from Week 1, Williams had 15 carries to Gordon's ten. Both guys had only one reception, a far fall from the 11 Williams caught last week against the Seahawks.
Gordon averaged 4.7 yards per carry, slightly less than Williams' average of 5.0 yards per carry. 
Williams, or as some call him "Pookie," has been praised for his spectacular ability to break tackles and gain yards after. He had the second most missed tackles in the NFL in 2021 with 63.
Surprisingly, it's Gordon who currently leads the duo in missed tackles forced per carry. Not only is he averaging more than Williams, but he's also No. 5 in the league in that category. Williams is not that far behind, though, at No. 7.
Yards after contact and missed tackles forced per carry in Weeks 1-2 (PFF, min. 15 carries)

Aaron Jones is pretty, pretty, pretty good pic.twitter.com/o6G9f2Xkg1

— Ian Hartitz (@Ihartitz) September 20, 2022
In Monday's presser, head coach Nathaniel Hackett praised the duo. "When it comes to Javonte, both he and [RB] Melvin [Gordon III] have been unbelievably efficient. They have made some very good plays. The run game is doing really well right now. We need to continue that, and we need to keep giving them the ball."
Through two games, Williams and Gordon have each carried the ball 22 times, a replication of last season when they both finished with 203 carries. These stats are a far cry from the clear No. 1 role many assumed Williams would take on for the team.
Denver's coaching staff seems committed to using both backs almost equally, so Gordon should continue to see a solid share of work going forward. 
The Broncos offense is continuing to work through some growing pains and looking to evolve. With 15 more regular season games left to be played, we could certainly see a shift in how Denver approaches the run game. However, it's safe to assume there will be an even amount of both for the foreseeable future.