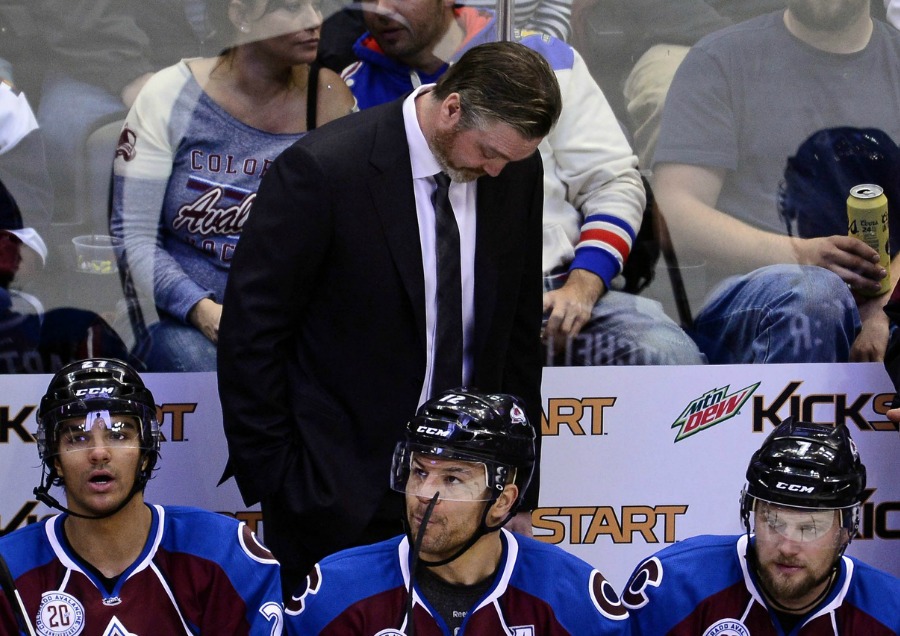 Here lies the remains of the 2015-2016 campaign for the Colorado Avalanche. A campaign that began with hope, only to see that hope crumble under the weight of blown third period leads and missed opportunities. Opportunities to make the playoffs or at least make up ground, that were squandered. Opportunities for success that passed them by.
The year began with a squandered third period lead against Minnesota, ending with the team's inability to catch those same Wild (who were struggling near the end, losing four in a row at one point).
"We closed the door on ourselves," said forward Matt Duchene. "They [Minnesota] opened it and we closed it on ourselves. They didn't close it on us.  I think that's probably the hardest thing."
There were times the Avalanche looked great, be it for a game or even just a period. Unfortunately, they proved unable to sustain that success and inconsistency proved their downfall.
"The entire core has to have more consistency," said Patrick Roy. "They have to be good night after night."
Two seasons ago, they were the cardiac kids. No lead was safe against them in the third period. This year, the opposite was true. When the final frame came around, the Avalanche fell apart.
"We just never got the points late in the third period that we needed to get," said Avalanche forward Nathan MacKinnon. "Unfortunately, it cost us a playoff spot."
It wasn't just a failure to close out games that doomed the Avalanche; they showed a failure to close out the season as well. When the games got more important down the stretched, they faltered. When it came down to crunch time, they crumbled.
"As much as I hate to say it, it feels like we played our worst hockey at the worst possible time," said Avalanche captain Gabriel Landeskog. "We gave ourselves a chance all season to be in the mix here come March, and to be in a playoff spot come March; and we kept losing big games."
The playoffs start Wednesday. For the second straight season, the postseason dance is one to which the Avalanche did not merit an invitation. In the end, their 82 points in the standings proved five too few. Now they are left with an elongated summer; plenty of time to ponder what went wrong, and what needs to be done going forward.
"We all have to be better," said Avalanche general manager Joe Sakic. "I have to be better. Obviously, the coaches have to be better, and the players have to be better. We all have to look in the mirror and figure out why it happened like this.
"We're all upset, and need to take a couple of weeks off, then get back to work and make some tough decisions going forward. See what we have to do to try and get better. It's why we're here."