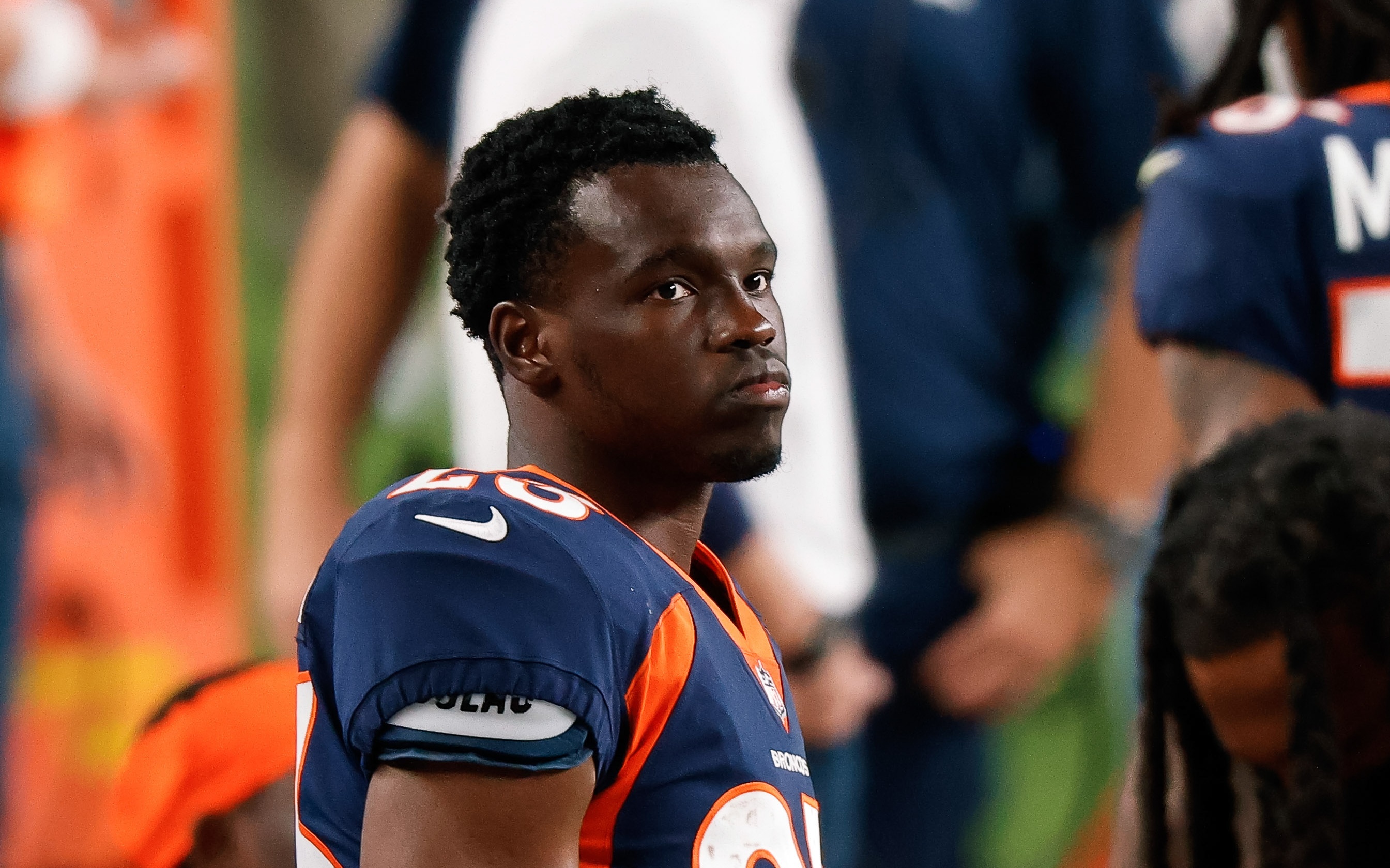 Finding a starting cornerback has been difficult for Denver.
The Broncos have drafted a bevy of defensive backfield players during John Elway's tenure as General Manager, including Omar Bolden, Kayvon Webster, Bradley Roby (1st), Brendan Langley and Isaac Yiadom; none of them have worked out long-term. Most of those notable names have come from the third round as it seemed nearly every year Elway and Co. would take a flier on a CB with an early-mid-round draft pick.
While Langley may have been the biggest miss, moving on from Isaac Yiadom recently was likely a bitter pill to swallow. Yiadom, drafted in 2018, looked consistently lost as a rookie before being forced to start eight games last year. While showing a few flashes a brilliance, he allowed 70.4 percent of passes to be completed against him in 2019. His play was so bad, the Broncos — thin at cornerback as 2020 approached — traded Yiadom away to the New York Giants for a 2021 7th-round pick.
Even with all those misses in the past, one has to credit Elway with continuing to swing for the fences.
This year, the Broncos went wide receiver back-to-back in the first two rounds, and followed it up with is favorite third-round positional pick, cornerback. But, it seems he finally found a stud in Michael Ojemudia.
No doubt about it, becoming a starting corner as a rookie is difficult in the NFL. In fact, outside of quarterback, cornerback may be the most challenging position to play; they must shadow equally athletic receivers, guessing where they will run and then defend the ball without touching the offensive player.
Ojemudia is proving he has a knack for it.
Since Week 1, the rookie has been relied on heavily, partly due to starter AJ Bouye's injury.
In Weeks 2-4, the rookie has missed only one snap, and during that time he's also been out-playing all other rookie cornerbacks this year.
Denver #Broncos 3rd round pick Michael Ojemudia: 1.20 yards allowed per coverage snap

If you take out the Steelers game (with the push off TD) 0.48.

Via @XanB21 https://t.co/v0XfGBUqWz

— Nick Kendell (@NickKendellMHH) October 6, 2020
What's making him excel?
Instead of shrinking under the pressure of starting, the Broncos' rookie has stepped up and continues to prove he belongs in the league. He's playing physical football, and then attacking the ball to knock it down, with three defensed passes so far this season.
Here he is in the win over the Jets on Thursday Night Football, shadowing the receiver, getting his eyes on the ball and then batting it down to disallow the reception.
— Michael Ojemudia (@GotMo_J) October 2, 2020
Also in the win over the Jets, he was hand-fighting beautifully with a receiver only to be called (questionably) for a pass interference penalty. As Nick Kendell mentioned in the above tweet, Ojemudia did give up that massive touchdown in the Steelers game, but it was fairly clearly a push-off which wasn't called.
Hey, it happens. Welcome to the NFL, rookie.
And that's what makes his near future bright; Ojemudia isn't hiding from the pressure, he's embracing it and growing before our eyes.
With Bouye injured, Ojemudia will continue to be the starter alongside De'Vante Bausby outside — who played well against the lowly Jets, too — and Bryce Callahan inside. Callahan seemed to excel on Thursday back in his natural slot position, and the Broncos would be wise to keep him there moving forward.
And when Bouye returns (he's 50-50 to play against New England this weekend), Ojemudia will continue to start opposite of the veteran and best corner on the team.