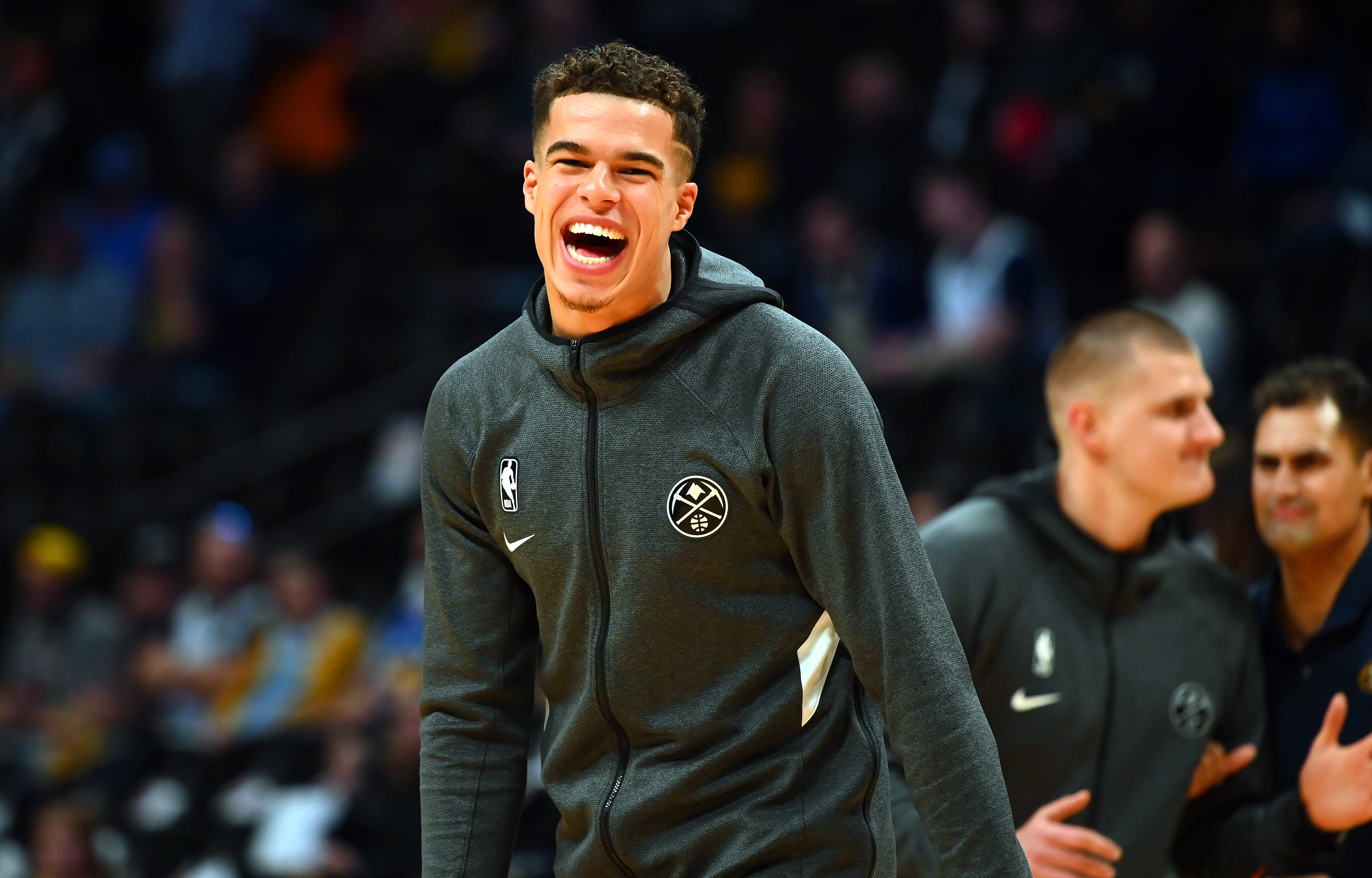 Without the job that Denver Nuggets head coach Michael Malone and his coaching staff did in terms of player development, the Nuggets ascension from the bottom of the Western Conference standings and into the upper echelon of teams in the National Basketball Association would have never happened.
Somehow, Denver was able to develop the likes of Jamal Murray, Nikola Jokic, Gary Harris, Will Barton III and others all at the same time and did so in a way that allowed all parties involved to grow together as a unit; not as individual prospects.
So how were they able to pull that off?
"I think the easy answer is allowing young players to play and, more importantly, play through their mistakes," Malone explained prior to the Nuggets 111-105 win over the New York Knicks,
But now, as the Nuggets look to take the next step into NBA title contention, their coaching staff no longer has the leeway or margin of error to let young players work through their mistakes in the same way they did when the Nuggets were not even competing for a playoff spot.
While that is great news for the Nuggets odds of competing for a Larry O'Brian trophy, it is bad news for Michael Porter Jr., who has barely played live basketball over the last two years and has found himself in-and-out of Malone's rotation all season long.
Simply stated, until Porter begins receiving consistent playing time, his development will be hindered.
That is why Malone — when asked if players can be developed without real playing time — was very honest with his answer.
"I don't think so," Malone answered. "Experience is the best teacher. You can watch film, do a million-and-one workouts on the practice court, but if you dont get game minutes in a game atmosphere, I do not know how you get better."
So that leaves Malone with an extremely difficult equation to solve — how to continue competing to be one of the best teams in the Western Conference while also carving out enough playing time to help Porter become the best version of himself.
"Right now, the biggest challenge we have this year is Michael Porter Jr.," Malone stated. "He is a young guy who really hasn't played in two years. He needs game minutes and we are trying to get him those as much as possible while also understanding, on the other side of that coin, the expectations are for us to be a team that competes for the Western Conference Finals. It is very very hard to do both, but I think allowing our young guys to play has been the key to them all developing and maturing."
The Nuggets win at home over the Knicks was their 25th game of the 2019-20 season. In those 25 games, Porter has logged 10 minutes or more in just five of them and received less then five minutes of playing time in 12 of those contests, including nine games with no playing time at all.
All year long, Porter has not been given enough of a role to establish any semblance of a rhythm.
But now, Porter seems to be a main-stay in Malone's rotation and it has not only led to on-court improvement, but that playing time has also helped Porter earn the trust of his head coach and teammates.
That trust manifested itself in Porter's five minutes of action in the fourth quarter against the surging Knicks.
Despite the Nuggets being outscored in the third quarter by 13 points, only being up by three points entering the fourth quarter, and the fact that the Nuggets team as a whole was dysfunctional in the second half, Malone still trusted Porter to play meaningful minutes to begin the fourth and final quarter.
"It felt good to be in a close game like that," Porter said after the win. "That is when I feel like I am at my best — when it is close like that — but it felt good for coach to do that for me."
"It means a lot," Jamal Murray explained. "You always want to be out there when the game is on the line; you want those moments. He is definitley going to get a lot of those moments down the stretch."
In those five minutes, Porter managed to grab three rebounds — with two of them coming on the offensive glass — while also adding two points and a gorgeous assist to Jerami Grant under the rim for an easy dunk.
While two points, three rebounds, and one assist in the fourth quarter is far from spectacular statistical output, the Nuggets needed every last drop of energy that Porter provided.
He may have not been perfect and he is clearly still trying to find his place within the Nuggets offensive and defensive schemes, Porter unequivocally impacted the Nuggets fourth quarter in a positive manner.
"If you look at it, (Porter) played 11 minutes and had nine points and eight rebounds," Malone explained. "Was he perfect? By no means. Did he make a mistake here or there? Yes. We know that is going to happen, but him getting out there and playing meaningful minutes in a close game is only going to help his confidence and, with experience being the best teacher, it is going to allow him to develop quicker because he is playing key minutes.
"And again, I thought he had a huge impact on the game tonight which is great to see."
Those minutes, mistakes, and positive production are incredibly important moments in Porter's development; especially late in games when the score is close.
There is absolutely no way to re-create the intensity of a close game in the fourth quarter when that experience has not been lived through. That is why Murray, when asked about Porter's fourth-quarter minutes, made the point that Porter playing in those moments can be the basis of a new level of understanding.
"He just needs to be locked in honestly," Murray said. "We all make mistakes, but to see him out there on the court, taking shots, and to get a feel for that intensity of 'we need a stop' or 'we need a bucket' or 'we need to talk on this defensive play' — he needs to be out there during those times so he knows how critical it can be not just now, but playoff time and whenever he is in."
While it will remain unknown how many close-game situations that Porter will be involved in, his play on Sunday night was the first step towards growing as a player and earning even more trust from his head coach as well as from his teammates.
"The more I am out there, the more comfortable I am feeling and the more I am just playing free and playing my game," Porter stated.