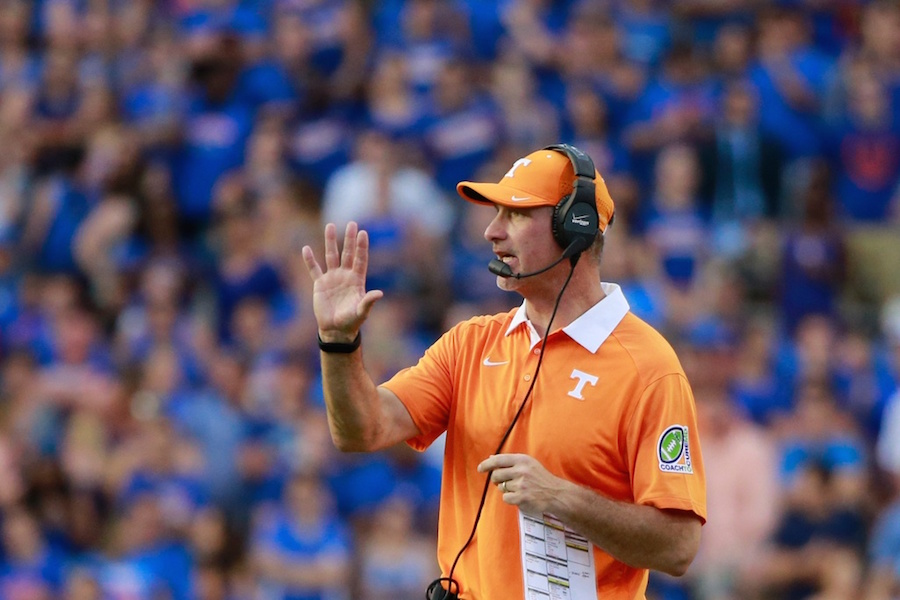 Read this story at CSURams.com
Colorado State football head coach Mike Bobo announced today the addition of John Jancek to his coaching staff, where he will serve as defensive coordinator. Jancek brings 27 years of coaching experience to the staff, including eight seasons as an FBS defensive coordinator.
Jancek most recently served as a defensive consultant at Kentucky in 2017, following one season as the safeties coach at South Florida (2016).
"I am excited to welcome John Jancek and his family to Colorado State," Bobo said. "To attract a coach with his knowledge and experience to our football program is significant, and he will be instrumental in helping us reach our goals."
Jancek spent the 2013-15 seasons as defensive coordinator at the University of Tennessee, where he groomed the Volunteers defense into one that ranked in the top 20 nationally in scoring defense and second in third-down conversion defense (27.6 percent) in 2015. Tennessee won two bowl games during his tenure, and five of his defenders earned All-SEC recognition, as well three Freshman All-SEC performers. One of those was Derek Barnett, who set Tennessee records for sacks (10) and tackles for loss (20.5) by a freshman and was named a Freshman All-American in 2014.
Before joining the staff at Tennessee, Jancek spent three seasons at Cincinnati (2010-12), the first two as co-defensive coordinator and linebackers coach before being promoted to defensive coordinator in 2012. The Bearcats ranked among the FBS's top 20 in scoring defense in 2011 and 2012, led the nation in tackles for loss (8.62 per game) and was second in sacks (3.46 per game) in 2011.
Bobo and Jancek were on the same staff at Georgia from 2005-09, where Jancek coached linebackers and served as co-defensive coordinator in 2009. Bobo and Jancek helped lead Georgia to significant success together from 2005-09. The Bulldogs won an SEC title (2005), appeared in two BCS bowl games and finished ranked in the top 10 nationally three times.
"I've had the opportunity to coach on the same staff with John at Georgia, and I've coordinated offenses that have gone up against his defenses," Bobo added. "He has a great deal of experience coaching and winning at the highest levels of college football, and I'm very excited he is part of the Ram Family."
In total, Jancek has served as defensive coordinator at seven schools in his career, including four different FBS programs. He most recently held the title at Tennessee from 2013-15. Prior to that, he was the defensive coordinator at Cincinnati (2010-13), Georgia (2009), Central Michigan (2003-05), Grand Valley State (1999-2003), Hillsdale College (1996-99) and Wayne State (1992-95).
Jancek worked with current Notre Dame head coach Brian Kelly at Grand Valley State from 1999-2003, where he led a defensive that propelled the team to the 2002 NCAA Division II national championship.
A native of Muskegon, Mich., Jancek graduated from Grand Valley State in 1991 and earned his master's degree from Wayne State in 1994. John and his wife Kelly have four children— Zack, Brock, Jack and Brady.