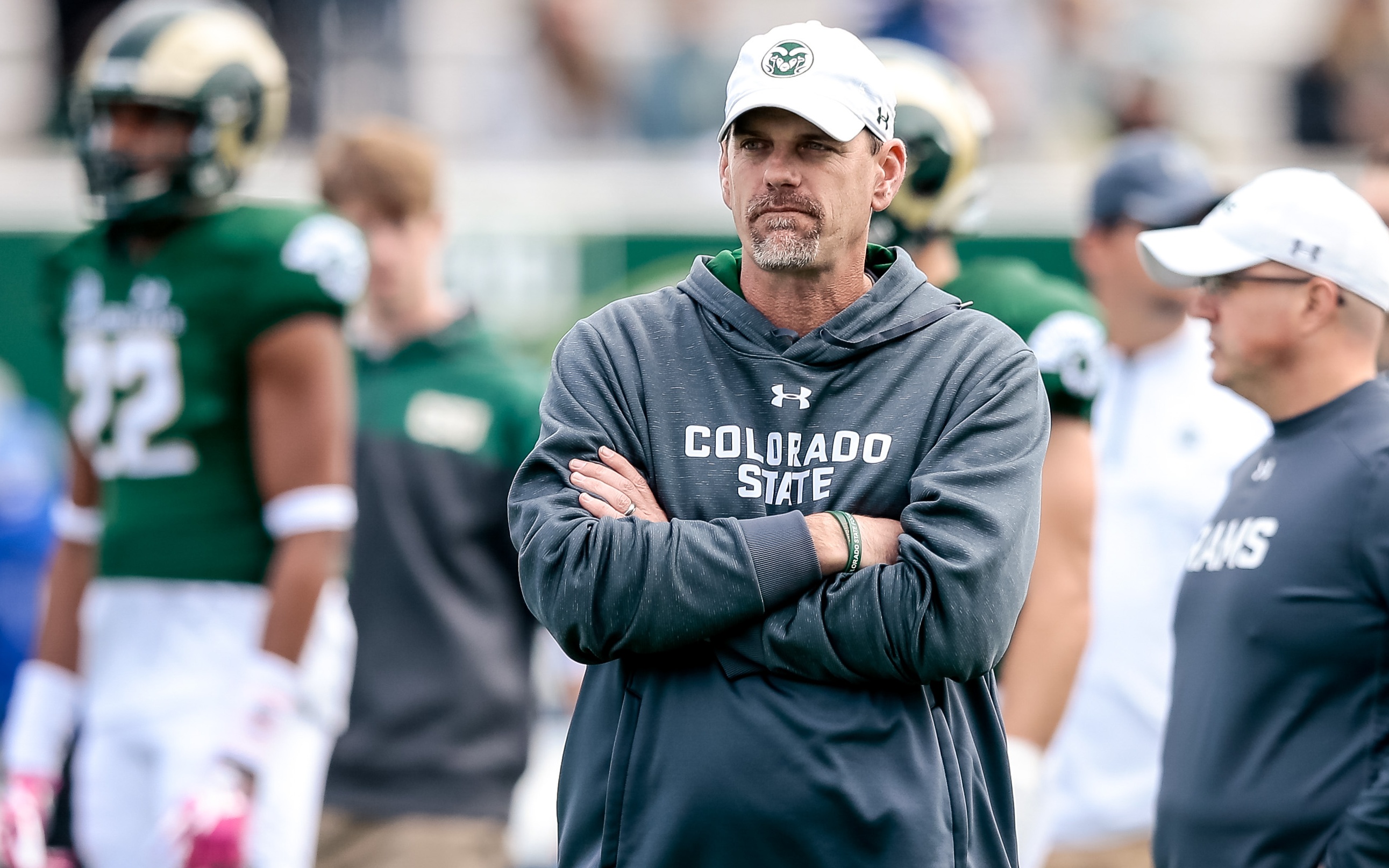 The Colorado State Rams are reloading for 2018 and head coach Mike Bobo is beginning to craft his team to tackle the new year with a freshened up offensive look, and a hard-nosed attitude on defense.
While wide receiver Michael Gallup and quarterback Nick Stevens have moved on to their NFL futures — major losses to the offensive side of the football indeed — a new run of talent is ready to take the baton in Fort Collins.
In an interview with Eric Goodman and Nate Lundy of Mile High Sports AM 1340 | FM 104.7, Coach Bobo stated his appreciation to the former offensive weapons and revealed a little bit of the future offensive look for the Rams.
"I don't know if we have anybody to replace those guys individually. We have to figure that out collectively on offense," Bobo said, who also mentioned Colin Hill, the 'incumbent starter' is doing well in rehab after tearing his ACL before spring practice this year.
"We'll rely heavily on the run game, try to grind out some games. Maybe not as high-powered, or as explosively as we were probably the last year and a half," Bobo said of the offense.
"We might have to grind games out, protect our football and lean on our running game until we develop some things in the passing game, but we can't be one dimensional, nobody can. You got to be able to do both but we might lean heavily on the run game."
"The running game is strong, led by Izzy Matthews, his fourth year in this system. Olabisi Johnson, a receiver from right here in Denver is a talented wide receiver. We have some talent, we just have to figure out what we are offensively, and we got to play together as a team."
Coach Bobo also dished on the defense and his expectations for what he wants his defense to look like in the new year.
"I want us to be aggressive, fly around, hit you in the mouth defense is what I want us to be," Bobo stated.
"Be a defense that when we step on the field, whether they just scored or we just shut them out, we're ready to get out there doesn't matter what happened."
Click here to listen to the full interview with Mike Bobo, including what he had to say about facing Boise State, new talent coming to the team and more, or listen to the podcast below.
Catch Afternoon Drive with Goodman and Shapiro every weekday from 4p-6p on Mile High Sports AM 1340 | FM 104.7 or stream live any time for the best local coverage of Colorado sports from Denver's biggest sports talk lineup. Download the all-new free Mile High Sports Radio mobile app for Apple or Android.