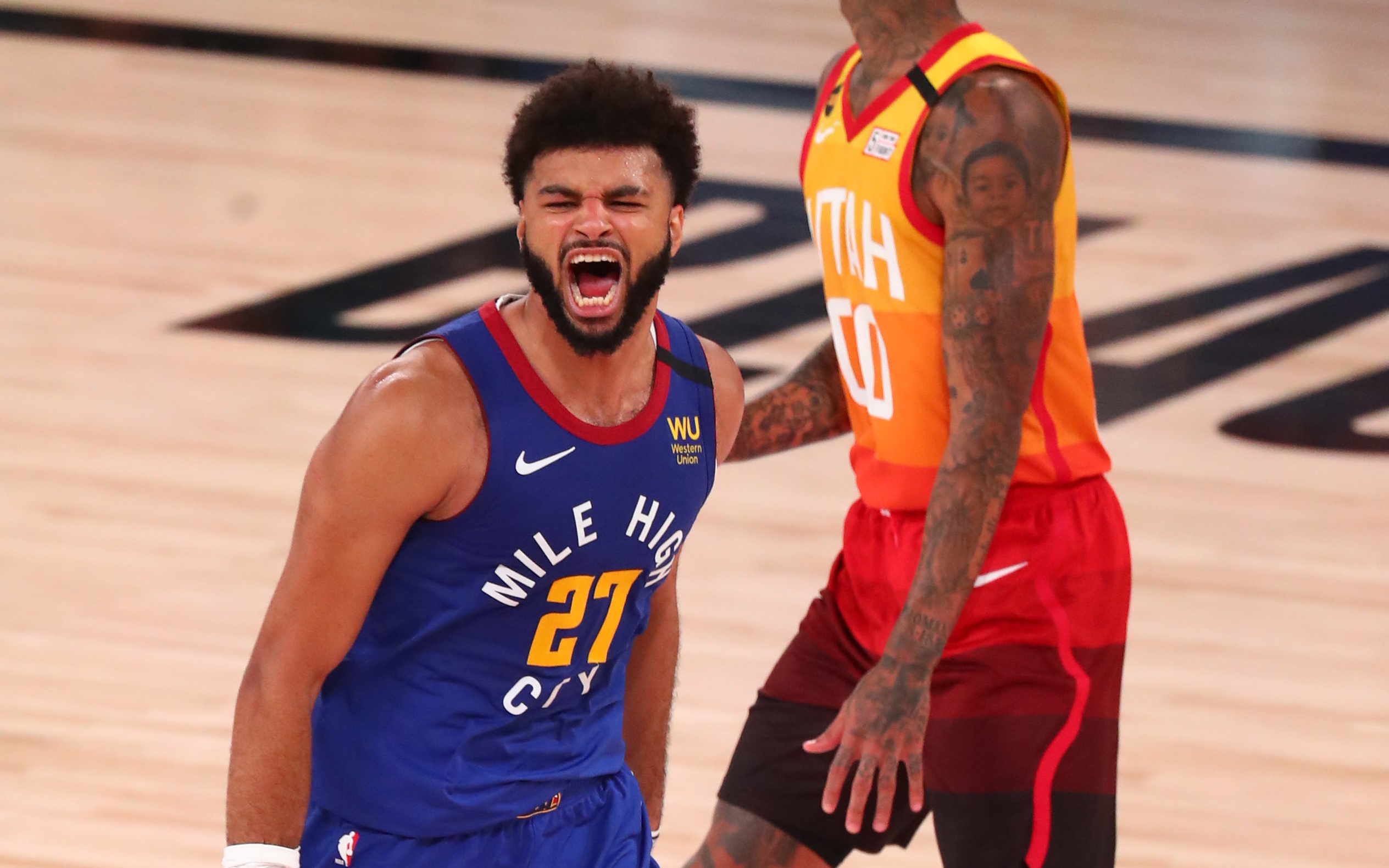 "We were litty," Michael Porter Jr. said of the mood in the locker room after a crazy overtime win against the Bulls.
The Nuggets trailed by as many as 14 points with 7:30 left in regulation. Their rhythm wasn't flowing and their defense wasn't clicking but something changed down the stretch in the fourth quarter. 
"In the huddle I said to our guys we're down 10, we're down 12, there's still a lot of time left," Michael Malone said. "Stay with it."
Denver picked up the pace and went on a 12-2 run late in the fourth. It started with a defensive rebound by Nikola Jokić and an outlet pass across the entire court to Porter Jr. for a breakaway dunk. The next sequence was Porter Jr. again on a back door cut with a beautiful pass from Facu Campazzo. Then Campazzo finds Jamal Murray for a 23-foot step back jumper to take the lead 108-107 with 2:51 left in the fourth. 
The Bulls countered with a 5-0 run in a minute and a half to go up 114-108 until Jokić hit a three-pointer to get within three with 37 seconds left. On the other end, Campazzo had the challenge of guarding NBA All-Star Zach LaVine and lived up to the challenge by stealing the ball from him which resulted in a Murray floater to get within one with 18 seconds left. 
"We just put him on Zach just because of his tenacity and his energy," Porter Jr. said about Campazzo. "Without that steal we don't win the game. So like I say all the time, he can shoot one time, and have two points but his impact on the game is incredible."
The Bulls went up by three after a pair of LaVine free throws and the Nuggets had no time outs left. With the clock winding down, Murray dribbled up the court and passed up a few potential three-point shots. He then gave the ball to Jokić to find himself an open three. Jokić connected to find Murray in the corner and he drilled it at the buzzer to send the game to overtime. 
"Very comfortable," Murray said when asked how comfortable he is in clutch situations. "It's the most fun part of the game, when the adrenaline is rushing and everybody is competing out there, that's when we're at our best. I've always been that way. I've always been that kind of closer." 
Murray and Jokić handled business and took over in overtime to win the game 131-127. 
"For five years now especially the last probably three, we've seen that on court relationship just blossom," Malone said of the Jokić-Murray duo. "I don't know how many other two man combos are as lethal in clutch situations as Jamal and Nikola are."
Jamal Murray had just 3 points at half time and attempted only 4 shots. He finished the night with 34 points on 12 of 20 shooting from the field and 6 of 7 from three.
"My message to Jamal after the game was, good teams find a way to win." Michael Malone said. "Even when you're not playing your best basketball, you stay with it." 
Jokić recorded another double-double with 34 points and 15 rebounds and was one assist shy of a triple double. He currently leads the league in double-doubles with 37 and has had a double-double or triple-double for the past 10 games in a row. 
For Malone, Jokić is without a doubt the Most Valuable Player in the league this season. 
"Nikola is the MVP of the season," Malone said. "Obviously I'm biased because I love him and he has done so much for this franchise in six years… but if you look at his numbers, how many other guys in this league impact the game on so many levels every single night? And his productivity in clutch situations, there's not anybody better than him right now." 
It wasn't a pretty game for the first three quarters but the Nuggets continued resiliency is tough to beat. They've won 8 of their last 9 games and are currently on a 3-game winning streak. They host the Pelicans tomorrow for their last home game before hitting the road for three straight. 
Currently sitting at 25-16 on the season, Denver is a half game behind the Los Angeles Clippers for the 4-seed.