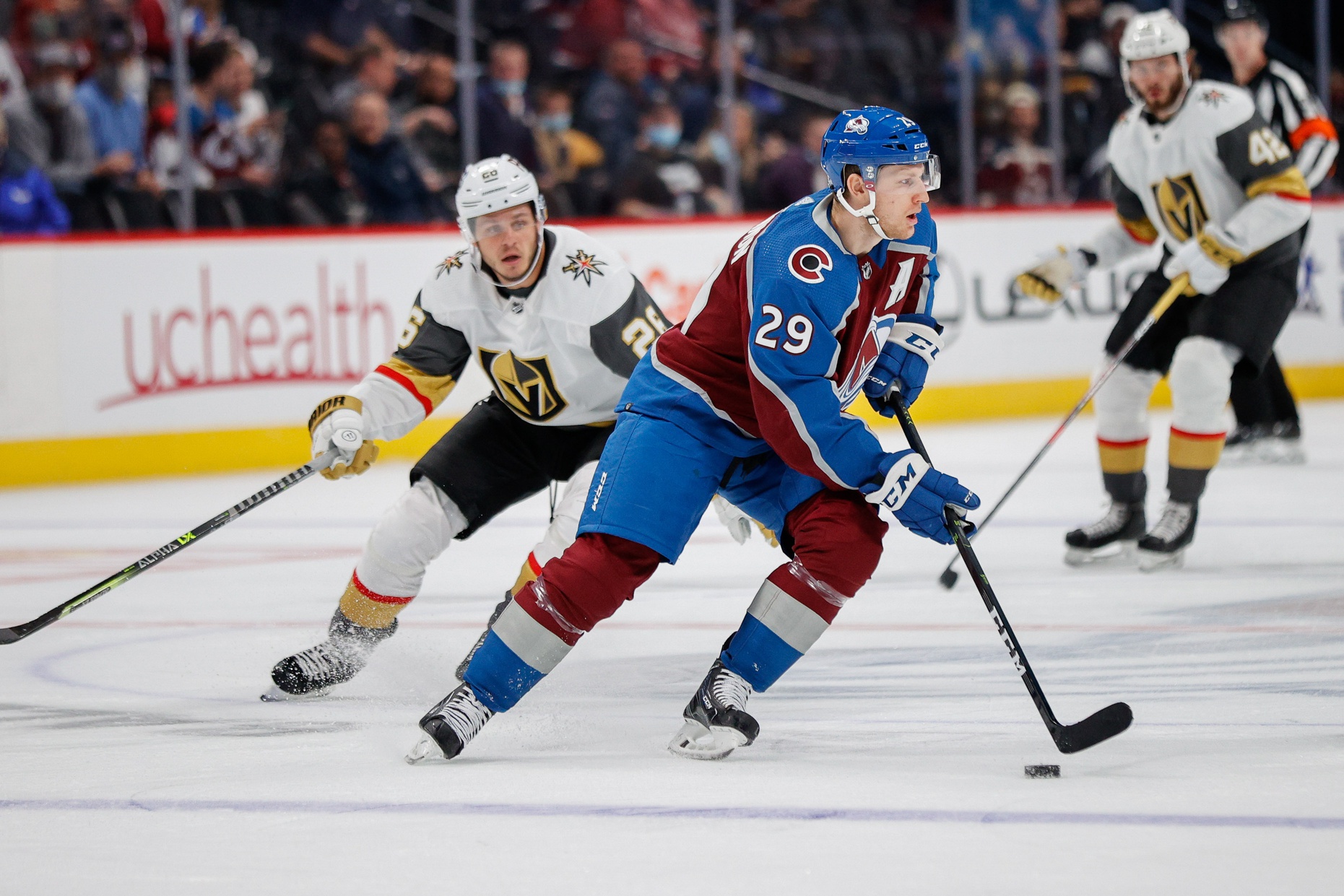 On the eve of opening night, the Avalanche learned that star center Nathan MacKinnon has tested positive for COVID-19 and will not play against Chicago.
MacKinnon missed practice Tuesday for what the team called a COVID protocol-related absence. Avs general manager Joe Sakic confirmed that it was a positive test. MacKinnon's status for Saturday's home game against St. Louis is still up in the air.
Head coach Jared Bednar will also not be behind the bench for opening night on Wednesday. Sakic confirmed that Bednar will return on Saturday. Bednar tested positive for COVID-19 last week.
The Avalanche players and coaching staff are fully vaccinated heading into the 2021-22 season. Only four players from all 32 teams' opening night rosters will enter the season unvaccinated.
__
Aarif Deen is our Colorado Avalanche beat reporter. He covers Avs games live from Ball Arena and attends practices, media availabilities and other events pertaining to the Avs on the daily beat. He is also a co-host of Hockey Mountain High: Your go-to Avalanche Podcast. Deen joined Mile High Sports upon completion of his bachelor's degree in journalism and master's in business administration from the University of Michigan – Dearborn. Before Mile High Sports, Deen worked for the Michigan Wolverines Athletics Department as the assistant sports information director.
Follow him on Twitter @runwriteAarif
Listen to "Pavel Francouz Update" on Spreaker.