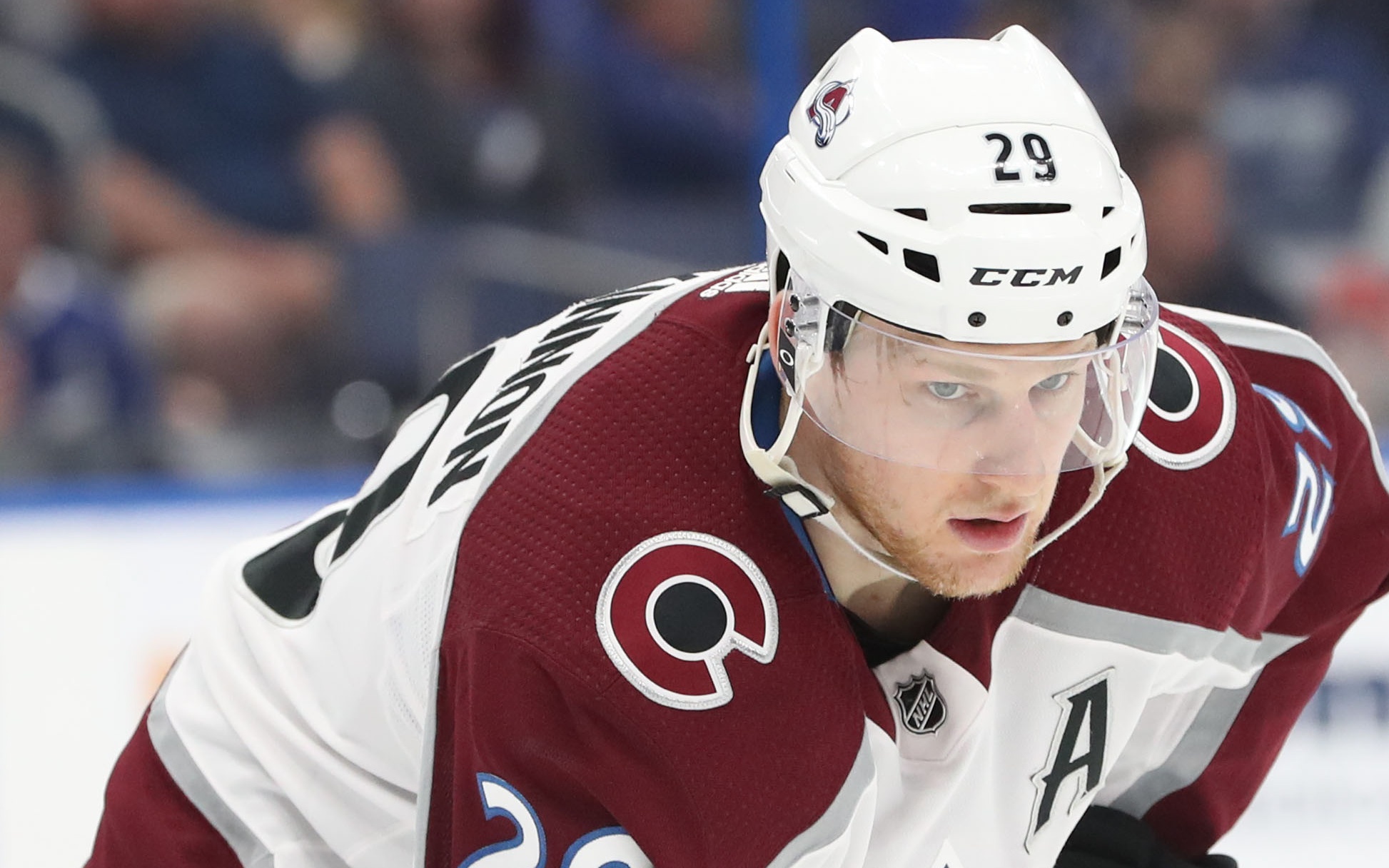 Nathan MacKinnon is a shooting star.
And now, he's representing the Colorado Avalanche as the Central Division captain in the 2019 NHL All-Star Game, being voted into the position by the fans of the league.
It's the third straight All-Star Game appearance for MacKinnon, who's only 23 years old and he's the first Avalanche player to act as a captain since Joe Sakic did so way back in 2007, in Dallas. This season's game takes place on Sunday, Jan. 26 at 6 p.m. MT, in San Jose, CA at the SAP Center.
On Saturday, Jan. 25 (7 p.m. MT), MacKinnon will also take place in the All-Star Skills event, and this third straight All-Star appearance makes him the first Avs player to do so since Rob Blake (2001-04).
What makes MacKinnon so exciting is the fact that he's a scoring machine. With 57 points already this year, he's third in that category, with 22 goals and 34 assists. His 18 multi-point games are also in a tie for the lead in the NHL.
An astounding 23 of those points came in the month of November alone, tying for the league lead there, which also tied Peter Forsberg for the best-ever month of November by a Colorado player. That came in 1995-96, the Avs' inaugural season, for Peter the Great.
Not only is he out there tying Forsberg and Sakic, MacKinnon set a new Colorado team record by scoring a goal in each of the first six games this season.
Last year, MacKinnon scored 97 points in 74 games, which was a career-high, and he's on pace to shatter that personal mark this season. Going back to 2013-14, the Avalanche star won the Calder Trophy as the NHL's Rookie of the Year.
Once again, this year's All-Star Game will feature 3-on-3 play made up of four teams of 11 players each.