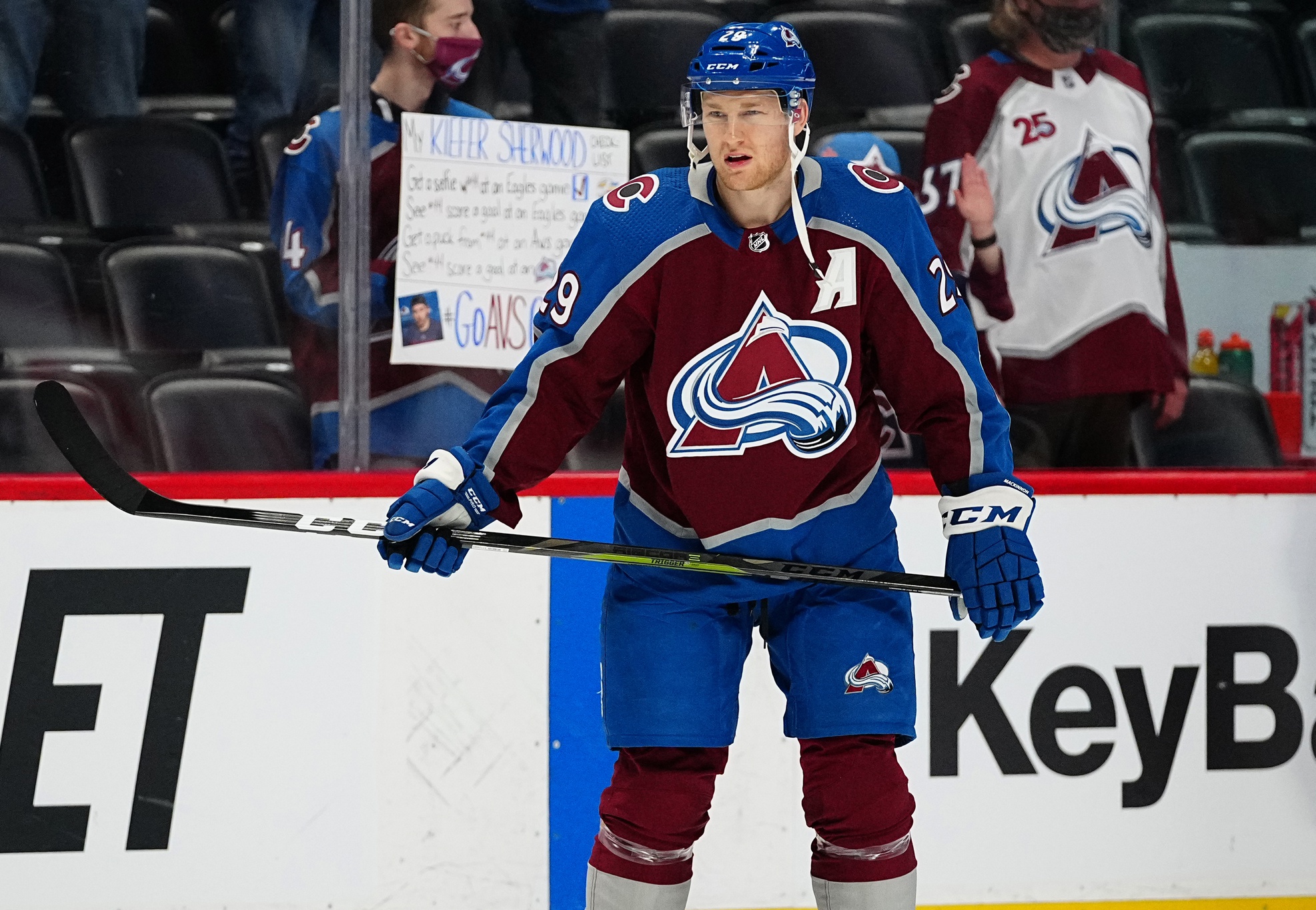 Just as the Avalanche were starting to get healthy, their superstar center Nathan MacKinnon was absent from practice Tuesday and Wednesday.
Avs coach Jared Bednar did not speak to the media on Tuesday, but he announced after practice Wednesday that Mackinnon will miss some time.
"Give or take three weeks," Bednar said.
The injury happened in Saturday's game against the Columbus Blue Jackets on the road. MacKinnon finished the game.
"Coming out of the game it didn't feel the way he wanted it to feel."
Listen to "Long Breaks" on Spreaker.

For the second consecutive day, Bednar elevated center J.T. Compher to the first line between Mikko Rantanen and Gabriel Landeskog. The second line once again consisted of Nazem Kadri, Andre Burakovsky and Valeri Nichushkin, the latter of which is expected to dress for the first time since opening night.
"He's earned it a little bit," Bednar said of Compher. "I believe Naz can go there too. But it's not just about one line. One line isn't going to get it done. So we need to try to balance our lineup and there are multiple ways to do that."
Bednar also said the team considered switching Landeskog and Burakovsky or stacking the top line with Kadri playing alongside Landeskog and Rantanen. But they'll try the lines they had today first.
The Avs also lost defenseman Samuel Girard to an injury midway through practice. Bednar does not have an update yet on Girard's status. If he's healthy, Girard is expected to play on a pair alongside rookie defenseman Bowen Byram.
__
Aarif Deen is our Colorado Avalanche beat reporter. He covers Avs games live from Ball Arena and attends practices, media availabilities and other events pertaining to the Avs on the daily beat. He is also a co-host of Hockey Mountain High: Your go-to Avalanche Podcast. Deen joined Mile High Sports upon completion of his bachelor's degree in journalism and master's in business administration from the University of Michigan – Dearborn. Before Mile High Sports, Deen worked for the Michigan Wolverines Athletics Department as the assistant sports information director.
Follow him on Twitter @runwriteAarif
Listen to "Long Breaks" on Spreaker.